Fort Worth Personal Injury Lawyer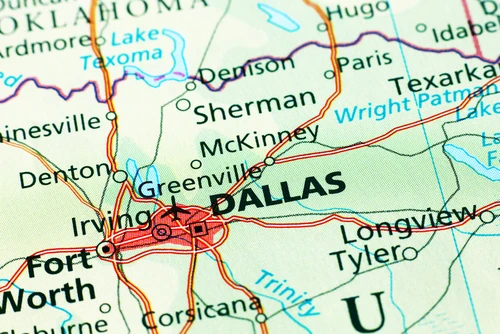 Accidents happen every day in the Fort Worth area. Many of these accidents are minor and quickly forgotten. Other accidents can lead to serious injuries and property damage.
How to get compensation if you were injured in an accident in Texas
You may be able to get compensation if you were injured in an accident.
It can be difficult to get fair compensation if you don't get professional help. You can reach out to our team of Fort Worth personal injury lawyers to boost the odds that you will get damages for your medical expenses and other losses.
We Can Help with All Types of Accidents in Fort Worth
Fort Worth residents may be injured anywhere. Many accidental injuries occur on our roads. Our team may be able to help you if you were injured in a:
We may also be able to help you handle cases involving medical malpractice or nursing home abuse. You can get professional help dealing with on-the-job injuries. Let us go over your case if your injuries were caused by a defective product or a dog bite.
You will have the best chances of getting full compensation for your losses if you contact a professional legal team as quickly as possible after your injury.
Let Us Fight to Get You Compensation
You may be unsure what type of compensation you are entitled to after suffering an injury. The exact amount of compensation you can receive will vary depending on your situation. Many individuals injured in Fort Worth are able to get compensation after an accident.
How to get information about workers compensation rates?
Current and Future Medical Expenses
Lost Wages and Loss of Future Income
Damage to Their Property
Rehabilitation and Medical Equipment
We may also be able to work to secure you compensation for you:
Pain and Suffering
Emotional Anguish
Loss of Reputation, Companionship, and Enjoyment of Life
Our team can investigate your medical records and the facts surrounding your case to make sure all of your losses are addressed. We believe in making sure our clients receive possible damages allowable by law.
Let us start working on your case today.
Our Team Can Investigate Your Personal Injury Case
Building a personal injury case can require experience and legal know-how. You can count on our team to investigate the facts surrounding your accident. We may:
Assess the Scene of Your Accident
Investigate Your Injuries and Medical Care
Gather Medical Paperwork and Documents
Go Over Police Reports
Speak with Medical Experts
Interview Eyewitnesses
Reconstruct the Scene of Your Accident
This investigative work can allow us to build you a strong case. We will use our findings to fight to get you the compensation you need to move forward with your life after suffering an injury in Fort Worth.
Methods to Get Compensation after a Personal Injury in Fort Worth
You have legal options if you are hurt in the Fort Worth area in an accident. Many personal injury cases are resolved through a settlement with an insurance company. Our team of Dallas personal injury attorneys can negotiate with the insurance company for you.
We can go over all offers by the insurance company to make sure you are not given a subpar settlement. Individuals who work with a Fort Worth Personal injury lawyer are more likely to get full compensation for their injuries than those who try to take on insurance companies alone.
Our team also knows that sometimes an insurance company will refuse to agree to a fair settlement. In this case, we can build your personal injury claim and fight for compensation in the courtroom. Securing a courtroom victory can provide you with the compensation you need to get your life back on track after an injury.
We can begin working tirelessly on your case today. You can reach out to us to get professional help without any strings attached. We do not even accept payment for legal fees unless we bring you the compensation you deserve after experiencing an accidental injury in Fort Worth.
Call a Fort Worth Personal Injury Lawyer Now
Handling an injury on your own can be difficult. You can get immediate help fighting for compensation by contacting a Fort Worth personal injury lawyer. Let our team of professionals investigate your case so we can start working to get you full damages. You can reach us right now by calling (469) 998-4069, or completing our online contact form.
Let us provide you with legal advice starting with a FREE consultation.
Frequently Asked Questions