North Richland Hills Bus Accident Lawyers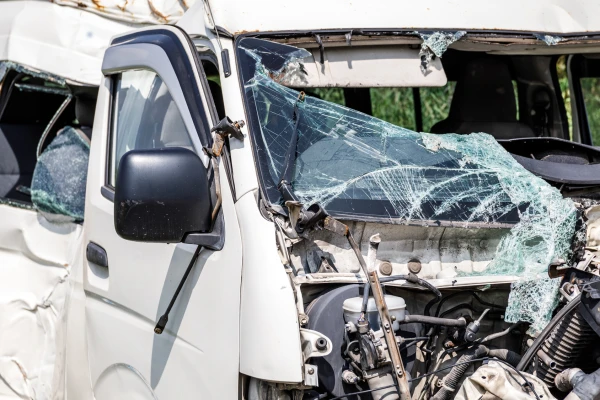 Victims of bus accidents in North Richland Hills may be able to get compensation for their medical bills and the cost of repairing their motor vehicle. Depending on your situation, you may even be entitled to damages for the pain and suffering you experienced after a bus accident.
Getting full compensation for your injuries may require you to file a bus accident claim. In some cases, you might have to take the bus driver or the bus company to court with a bus accident lawsuit.
Bus companies are well defended by powerful insurance agents that can deny your claims and fight to give you nothing after an accident. You can get professional help on your side by contacting a North Richland Hills bus accident lawyer today.
The Many Causes of Bus Accidents in North Richland Hills
Bus accidents are dangerous events that can endanger:
Bus Passengers
Other Drivers
Pedestrians
You may be involved in a bus accident caused by a:
Bus Driver
Bus drivers have a responsibility to consider the safety of their passengers. They have a duty to follow the rules of the road and to operate their vehicle in a way that does not hurt other people. Unfortunately, some drivers do not take this responsibility seriously. Drivers may cause accidents if they:
Drive Under the Influence
Lack Proper Training
Are Distracted or Fatigued
Bus Company
Bus companies may not seem directly responsible for bus accidents, but their actions can lead to dangerous collisions. Bus companies that hire inexperienced drivers or that fail to carry out proper bus maintenance may be held responsible for their actions in a court of law.
Third Party
There are many other individuals that could cause a bus accident. Sometimes, manufacturing companies produce defective bus parts that could cause accidents. North Richland Hills could even be responsible for an accident if improper road upkeep leads to an accident.
You can get help dealing with any bus accident by contacting a highly experienced bus accident lawyer right now.
Dangers Associated with North Richland Hills Bus Accidents
Buses are larger than most other vehicles on the road. You can be at tremendous risk if you are hit by:
A School Bus
A Private Coach
An Airport Shuttle Bus
A Greyhound Bus
A City Bus
Victims of bus crashes are often left with high medical bills for emergency treatment. You may be forced to take time off work to recover from your injuries. Bus accidents can also lead to death. The Texas Department of Transportation reported that twenty-five people were killed in bus accidents in 2017. Eight of those deaths involved school buses.
A bus accident lawyer can help you fight for compensation after a bus accident. We have experience helping clients get the damages they need to handle medical expenses, lost wages, and even the funeral costs associated with a wrongful death in North Richland Hills.
You Deserve Help from a Professional Bus Accident Lawyer
Bus companies can be difficult to fight on your own. The insurance agents working for bus companies may try to deny you fair compensation for your injuries. In some cases, the company may even try to blame the accident on you.
Working with a professional bus accident lawyer increases the odds that you will get the damages you need after a collision. Our skilled team has experience investigating bus accidents, speaking with eye-witnesses, and proving that our clients were injured by another party's negligence.
We will focus on your unique situation to determine what a fair amount of compensation would be for you. We can work to negotiate a settlement with the at-fault party that caused your accident. If a settlement is not possible, we can help you handle the complexity of a bus accident lawsuit.
Our team offers unwavering support to bus accident victims. We believe in fighting for you and we won't accept payment for legal fees unless we bring you the compensation you need.
Contact a Bus Accident Lawyer in North Richland Hills for Free
Figuring out what to do after a bus accident can be difficult. You should seek medical treatment, contact emergency services, and reach out to a North Richland Hills bus accident lawyer as quickly as possible. Our team can provide you with legal advice when you need it with a FREE consultation.
Find out more about how we can help you by filling out our online contact form or calling (469) 998-4069.
Frequently Asked Questions