Mesquite Wrongful Death Lawyer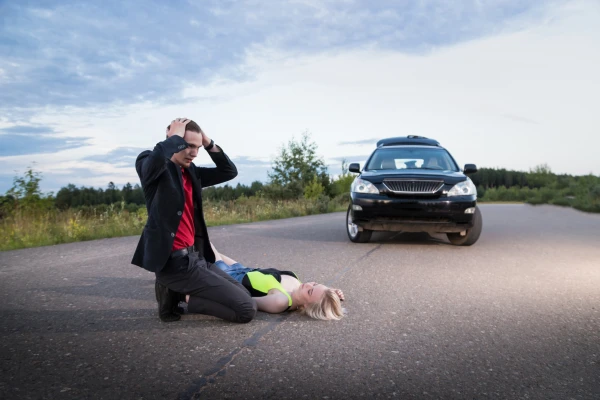 When we hear that a loved one was in a car accident, we always hope that they will be alright and that their injuries will not be severe. Unfortunately, this is often not the case, especially in Texas. Texas has one of the highest rates for motor vehicle deaths, with more than 25,000 people killed in a ten-year period.
If your family member was one of the victims of a car accident, you can be left trying to pick up the pieces. You don't have to go through this challenging time of your life alone. You can get help moving forward by contacting a Mesquite wrongful death car accident lawyer.
Understanding Wrongful Death Car Accidents
There are many reasons for car accidents in Mesquite. People get behind the wheel when they are drunk or tired. Other drivers get distracted by their cell-phones. The roads seem to be filled with reckless behavior and some vehicles come with dangerous defects.
Regardless of the reason for the crash, the outcome is the same. The loss of a loved one can leave you with a hole in your life. Nothing will make this loss right again, but you do have legal options that can, at the very least, help you pay for medical bills and funeral costs.
The Texas Wrongful Death Act can help you handle the wrongful death of a parent, spouse, or child. You are not allowed to bring a wrongful death suit for other family members or friends.
Get Help from a Wrongful Death Car Accident Lawyer
In many ways, a wrongful death suit functions as any other car accident suit would. You can only win the suit by proving the other driver was at fault and that their actions directly caused the death of your loved one.
Proving fault for an accident in Mesquite can be difficult due to Texas's laws on modified comparative fault. The state of Texas allows lawyers to argue that multiple drivers were to blame for an accident. You will only receive compensation if you can prove that the other driver was mostly responsible for the accident.
Establishing the facts of the case can be difficult without legal help. A professional wrongful death car accident lawyer can help you by:
Questioning Witnesses
Hiring Investigators
Gathering Evidence
In some cases, your lawyer will bring in expert witnesses who can speak definitively about what happened. All of these steps can help strengthen your case and can make it more likely that you will be able to collect the compensation you need.
A wrongful death car accident lawyer can do more than help you get the damages you deserve. You can also ensure the driver responsible for the death of your loved one will be held responsible with a wrongful death suit.
These legal challenges may also make the roads a safer place for other drivers. In the past, wrongful death suits have forced Texas to change laws, including those related to texting and driving.
Types of Compensation in a Wrongful Death Suit
Many individuals only want enough compensation to take care of last expenses after the death of a loved one. A wrongful death suit can help you get these funds. You may also be able to recover the following damages after a wrongful death car accident:
Actual Damages
The court can award you actual damages to cover mental anguish and the loss of positive social benefits that you would have gotten from your loved one. Actual damages can also be used to address lost inheritance.
Exemplary Damages
You may be awarded exemplary damages if the court system sees fit to punish the driver who caused the accident. These damages are not meant to cover any losses or bills you are left with. They are meant only to penalize the guilty driver.
Let a Wrongful Death Car Accident Lawyer Help You
Losing a family member can be one of the most difficult experiences in your life. You don't have to handle this loss on your own. A Mesquite wrongful death car accident lawyer can provide you with legal care and support during this emotional period.
Make sure that you're working with a legal professional you can trust to handle your case. An experienced law firm can offer you the resources you need to build a successful wrongful death suit before it's too late.
You can contact us today to get started on your case. We offer FREE consultations so that you can get the advice you need right away.
Let us help you by calling (469) 998-4069 or filling out our online contact form.
Frequently Asked Questions