Is the Truck Driver or Trucking Company Responsible in a Truck Accident?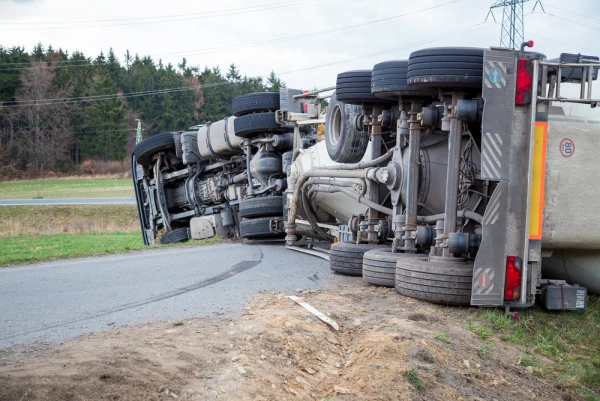 In order to get compensation for a truck accident in Dallas, it must be shown that someone else caused the accident. Several parties could be found liable for a truck accident in Texas, including the truck driver and the trucking company.
So, how do you determine if the truck driver or trucking company is responsible for a truck accident in Dallas? It may involve reviewing the specific facts of your case and determining exactly what happened.
Truck Drivers May Be Responsible in a Truck Accident
There are hundreds of thousands of motor vehicle accidents involving large trucks every year, according to the Federal Motor Carrier Safety Administration (FMCSA). Truck drivers may be responsible for many of these accidents. A truck driver could cause a collision if they:
Drive over the speed limit
Drink alcohol before getting behind the wheel
Operate a truck while fatigued or exhausted
Break other traffic laws
Drive while distracted by a mobile device
An accident could occur if a truck driver takes any of the above actions. Drivers who break the law or drive in a reckless way are sometimes held to be at-fault for a collision in Dallas. However, in some cases the trucking company may bear a degree of responsibility for the accident.
Trucking Company Liability for Truck Accidents
Employers in Dallas are often held responsible for the actions of their employees. This means that a trucking company could be at-fault for an accident if it occurred while a truck driver was working or while the driver was carrying out tasks associated with their job.
Additionally, some trucking companies may take actions that directly lead to an accident in Dallas. In this situation, they may be at-fault for the collision, regardless of the actions of the truck driver. We sometimes see truck accidents occur because trucking companies do not:
Perform the proper maintenance on their trucks
Offer truck drivers the right training to perform their jobs
Hire drivers who are ready to safely operate a large truck
Trucking companies may be directly liable for your accident if they do not ensure their trucks are properly maintained and work to make sure all drivers are properly trained before they head out onto the road.
Additional Responsibility for Truck Accidents in Dallas
You should be aware that truck drivers and trucking companies may not be the only parties responsible for truck accidents in Texas. In some situations, liability for an accident may rest on the company that manufactured the truck. This may hold true if the truck accident was caused by a defect in the vehicle.
Defective braking or steering systems may each cause trucking accidents. Many other parts of a large truck could also be defective. If a defect resulted in your accident, you may be able to seek compensation directly from the company that built the truck or the company that manufactured the defective part.
Establishing Liability in Dallas Truck Accident Claims
A Dallas truck accident lawyer may be able to help you show that someone else caused your accident. This may involve visiting the scene of your accident, going over your police report, and interviewing witnesses who saw your accident.
Your lawyer may also work with accident reconstruction specialists to show what happened during your accident. It's important that you establish someone else's responsibility for the accident, as Texas is a comparative fault state.
Comparative fault means that you could be held partially at-fault for a truck accident. If you are found to be partially responsible for the collision, you may receive less compensation for your medical expenses, lost wages at work, and vehicle repair costs.
Allow a lawyer to begin working on your case now to show that the truck driver or trucking company was responsible for your collision. After investigating your case, a lawyer may work to bring you compensation by negotiating a settlement with the insurance company or by advising you to file a lawsuit in court.
Get Help if Someone Was Responsible for Your Truck Accident
Is the truck driver or the trucking company responsible for a truck accident? Responsibility for a truck accident may vary on a case-by-case basis. Learn more about liability for your case by contacting a Dallas car accident lawyer right now. You may get specific help relating to your situation if you contact us for a free consultation.
Begin building a truck accident claim by calling (469) 998-4069 or filling out our online contact form. Allow us to start an investigation into your accident to see who may have caused the collision.
Frequently Asked Questions