Garland Truck Accident Lawyer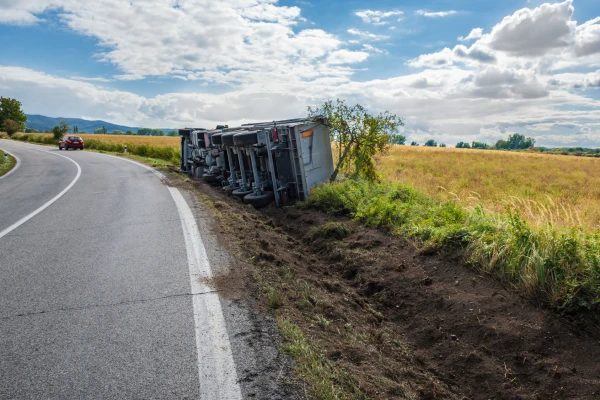 Drivers in Garland are seeing more semi-trucks and 18-wheelers on the road. As the number of trucks moving through town increases, so does the number of truck accidents. In fact, the Federal Motor Carrier Safety Association reported that truck and bus accidents made up over 10% of all wrecks in the country in 2015.
Truck accidents can result in tremendous damage to other vehicles and severe injuries for drivers or passengers. You could be entitled to compensation from the truck driver or the trucking company if you were involved in a truck accident. Our Garland truck accident lawyers can help you get the compensation you need and deserve.
What to Expect After a Truck Accident in Garland
Truck accidents can leave you shaken and hurt. You will probably need help from emergency responders and medical services. While you are recovering, the insurance company for the truck driver will likely already be hard at work.
Most insurance companies are primarily concerned with their bottom line. They may approach you while you are hurt, offering to pay some of your medical bills if you agree not to take their client to court. These offers are generally small and insufficient to cover all of your medical bills or the damage to your car.
You don't have to deal with shady insurance companies on your own. You can call a truck accident lawyer to get immediate help while you recover. A truck accident lawyer can help you right away by:
Handling all communication with insurance companies.
Inspecting any deals you are offered to see if they are fair.
Getting legal help soon after an accident can also ensure you have a solid case if you do have to take the truck driver or the trucking company to court.
Work with a Garland Truck Accident Lawyer
A truck accident lawyer in Garland can help you deal with the predatory practices of the insurance agents working for trucking companies in and out of the courtroom.
Many suits for truck accidents can be handled outside of court, by making a deal with the insurance companies. This process usually requires legal negotiation, which can be handled by an experienced truck accident lawyer.
In some cases, however, you might end up going to court to fight for the compensation you need after an accident. Winning your case will require you to prove that the driver or the trucking company was at fault for the accident. A truck accident lawyer can handle this task by:
Hiring professional investigators
Interviewing witnesses of the accident
Gathering important evidence
Your truck accident lawyer can also work with expert witnesses and even reconstruct the scene of the accident if it is necessary. All of this work can help prove that the truck driver was responsible for the accident, often because he or she was guilty of:
Drunk or tired driving
Hauling an unsecured or overweight load
Speeding or breaking other laws
Neglecting truck maintenance
Once you have established that the driver or trucking company was at fault for the accident, you also have to prove that the accident caused your injuries. Insurance companies can try to argue that your condition was pre-existing or the result of something else. Your truck accident lawyer can help you fight against these claims to get your compensation.
Picking a Truck Accident Lawyer from Garland
It can be difficult to take on a high-powered insurance company in court. You can improve your chances for success by selecting a law firm that has experience handling truck accident cases. You need a group that has the resources to appropriately handle your case.
Choosing the right truck accident lawyer also involves finding someone you can trust. There are many law firms out there who will try to get your business. Working with a truck accident lawyer you feel comfortable with can make your legal battle easier.
Keep in mind that reputable truck accident lawyers usually only charge legal fees if they win your case or get you an appropriate settlement. Some lawyers may only be trying to make money off of you. Look for a law firm that has experience and that demonstrates care for its clients.
Get the Compensation You Need after a Truck Accident in Garland
A truck accident can leave you hurt and with a totaled vehicle. The trucking company can try to get out of compensating you for your medical bills or repair payments. A truck accident lawyer in Garland can help fight for you to ensure you're treated fairly.
Our Garland truck accident lawyers understand what you're going through. We have experience working with clients just like you. We know how insurance companies operate and have strategies to get you the compensation you deserve. Let us start working on your case today by contacting us for a FREE consultation. Get started by calling (469) 998-4069 or by filling out the form on the right.
Frequently Asked Questions