Garland Failure to Yield Accident Lawyer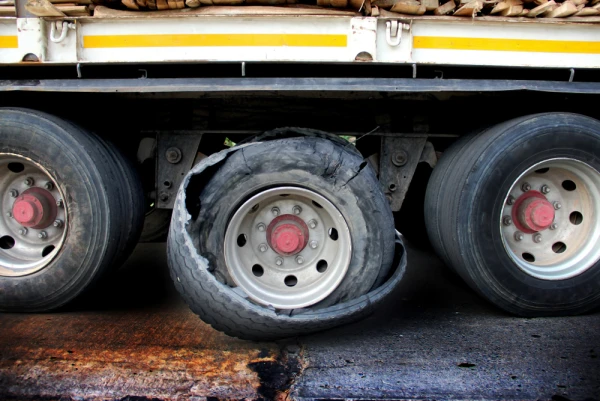 Truck drivers who fail to yield the right of way end up causing accidents in Garland. You may want to get legal help on your side if you were hurt because another driver failed to yield. In this situation, you may reach out to us right now. Start working on your claim by calling (469) 998-4069.
Our Garland failure to yield accident lawyers are standing by to provide you with the assistance you need right now. Let us take steps to bring you compensation for your medical expenses and other losses.
Failing to Yield Is a Dangerous Driving Behavior
Many drivers ignore traffic laws surrounding the right of way and yielding in Garland. These drivers may refuse to move over or wait their turn when traffic is heavy. They may also refuse to stop properly at a red light or stop sign.
These actions are very dangerous, according to the Insurance Information Institute (III). The III reported that failure to yield led to around 7% of fatal accidents around the country in 2018. Many additional failures to yield accidents led to injuries.
We're here to help if you were hurt in a failure to yield accident in Garland. You may also reach out to us if you lost a loved one because another driver would not yield the right of way. Let our wrongful death lawyers in Garland get to work for you right now.
Steps to Take After a Garland Failure to Yield Collision
If you were struck by a commercial vehicle that failed to yield, you should not leave the scene of the accident right away. In fact, you could face hit and run charges if you do not stop your vehicle. Make sure that you remain at the site of your collision long enough to:
Contact the police and report the accident.
Get contact information from the truck driver and witnesses.
Take pictures of the accident scene and your injuries.
After reporting your accident, you may take steps to get medical care. We understand that some failure to yield accidents are more serious than others. You may need emergency medical treatment after a collision with a large truck. Call an ambulance if your situation is severe.
It's also a good idea to contact a Garland failure to yield lawyer after your collision. Your lawyer may begin working on your claim immediately. We're ready to stand in your corner while you focus on recovering from your injuries. Call us now at (469) 998-4069.
Let a Lawyer Investigate Your Failure to Yield Accident
An insurance company may not automatically provide you with compensation after a failure to yield accident in Garland. In fact, they may only cover your losses if a lawyer shows that the truck driver caused your accident. Our team is prepared to begin investigating the causes of your accident now. Allow us to:
Review the police report about the collision
Go out to the scene of your accident
Thoroughly question any eyewitnesses
Work with accident reconstruction specialists
Taking these steps may help us show that someone else caused your accident here in Garland. Note that you may get compensation even if you were partially at-fault for the collision. This is because Texas is a comparative negligence state. The amount of compensation that you receive depends upon the percentage of fault you bear for the collision.
Types of Compensation for a Garland Failure to Yield Accident
You may face rising expenses after a failure to yield accident in Garland. Fortunately, you may seek compensation for your losses by reaching out to a member of our legal team. We're ready to help you secure damages to cover your:
Current and future healthcare expenses
Lost wages and diminished earning potential
Costs to repair your motor vehicle
You may count on us to file a claim with the insurance company representing the other driver. We'll work to bring you a settlement to resolve your claim outside of court. You may also rely on us if you want to file a lawsuit against the driver who struck you in Garland.
Contact a Garland Failure to Yield Accident Lawyer Today
Take immediate steps to get compensation for your losses after a failure to yield accident in Garland. Work with a member of our team to discuss your legal options. Reaching us for help is simple if you call (469) 998-4069. You may also complete our online contact form. Our failure to yield lawyers in Garland are standing by to assist you.
Find out how we could build your claim by contacting us for a free consultation.
Frequently Asked Questions