Garland 18-Wheeler Accident Lawyer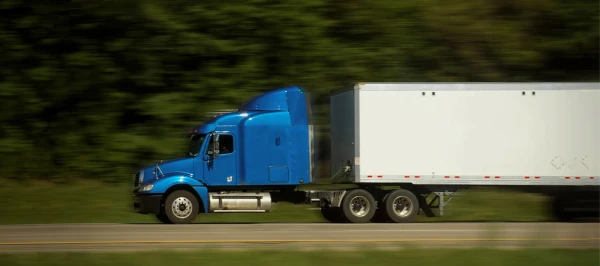 18-wheelers are large commercial vehicles that travel the roads in Garland. These large trucks are sometimes involved in traffic accidents. They may end up causing massive amounts of property damage and injuries in the result of a collision.
Fortunately, you can get help securing compensation after an accident with an 18-wheeler. In fact, you can reach out to one of our Garland 18-wheeler accident lawyers for help right now. Start working on a claim by calling us at (469) 998-4069.
Facts About 18-Wheeler Accidents in Garland
18-wheelers are a kind of commercial vehicle. You may also hear these vehicles called semi-trucks or big rigs. All accidents caused by commercial vehicles in Texas are tracked by the Department of Transportation (TxDOT). These accidents are reported by county. Garland is near three different counties. In the year 2019, the DOT reported that there were:
578 commercial vehicle accidents in Collin county
4,146 commercial vehicle accidents in Dallas county
118 commercial vehicle accidents in Rockwall county
These accidents resulted in a large number of injuries. Some 18-wheeler accidents in Garland even led to fatalities. We're here to help if you lost a family member in an 18-wheeler accident. Let us provide you with the compassionate care you need to move forward after the loss of a loved one.
Steps to Take After a Garland 18-Wheeler Accident
It may feel difficult to know exactly what to do after an 18-wheeler accident in Garland. There are a number of steps you can take immediately after your accident. Taking these steps may help you secure compensation for your losses. Make sure that you:
Report your accident to law enforcement.
Get contact information from the truck driver and eye-witnesses.
Take pictures of your injuries and the scene of the accident.
Contact a truck accident lawyer in Garland.
It's also important that you get medical treatment if you were hurt in an 18-wheeler accident. Getting help quickly may help you recover from your injury more quickly as well. It may also help show that your injuries were directly caused by the accident. This can help you get compensation to cover your losses.
You can take the first step towards building a claim after an 18-wheeler accident if you reach out to us. It's easy to reach us. Just call (469) 998-4069 and speak to a member of our team about your unique situation and needs.
Fault for 18-Wheeler Accidents in Garland
You may only receive compensation after an 18-wheeler accident in Garland if someone else caused your accident. A lawyer can take immediate steps to help establish liability for an 18-wheeler accident. Your lawyer might:
Investigate the scene of the accident
Review your police report
Interview witnesses
Work with accident reconstruction specialists
Taking these steps can help show that an 18-wheeler driver directly caused your accident. These drivers may cause accidents if they break the rules of the road. Some truck drivers operate their vehicles at a high level of speed, for example. Other drivers do not allow enough braking distance.
Let us dig into the specific causes of your accident today. We're ready to get to work before witnesses forget what happened during the collision. We'll also provide you with straightforward answers about the state of your investigation, so contact us now.
Work to Get Compensation After a Garland 18-Wheeler Collision
We're prepared to help you get compensation for your losses after an 18-wheeler accident in Garland. Allow us to assess all of your losses after a collision. Depending upon your situation, you could end up received damages to cover your:
Healthcare expenses
Wages lost during your recovery
Lost earning potential
Vehicle repair or replacement costs
Pain, suffering, and mental anguish
We're ready to help you file a claim with the insurance company representing the driver who struck you. This could allow us to bring you a settlement. Settlements help you get compensation while staying out of court here in Garland.
However, you might decide to file a lawsuit after some 18-wheeler accidents. In this situation, we're here to help you both in and out of court. Find out more about your options by contacting us for help right now.
Speak to a Garland 18-Wheeler Accident Lawyer Today
Members of our team are standing by if you were hurt in an 18-wheeler accident in Garland. You can contact us for help securing compensation for all of your losses. Get in touch with an 18-wheeler accident lawyer in Garland to get legal help now. We'll start assessing your situation with a free consultation.
Contacting us is as simple as calling (469) 998-4069. You can also complete our online contact form.
Frequently Asked Questions