Garland Speeding Accident Lawyer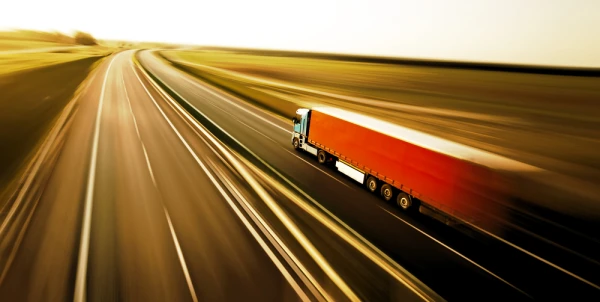 Were you hurt in an accident caused by a speeding driver in Garland? If so, you may get help seeking compensation for your losses by reaching out to a member of our team. Our Garland speeding accident lawyers are standing by to help you right now.
You may reach us for assistance if you call (469) 998-4069. We understand what it takes to build a successful claim for clients in your situation. Let us focus on bringing you damages for your medical expenses, vehicle repairs, and more.
Review Information About Speeding Accidents in the U.S.
Speeding contributes to many traffic accidents every year. The National Safety Council (NSC) reports information about why speeding is so dangerous for drivers around the country. According to the NSC, speeding:
Limits a driver's reaction time
Makes it take longer for a vehicle to spot
Limits the efficacy of safety structures on the road
Safety structures are items like median dividers and guardrails. These items may slow your speed and limit the severity of a collision if drivers are operating at a safe speed. However, drivers who are speeding may no longer benefit from the protection of these objects.
Speeding causes many injury accidents every year. Speeding drivers are also responsible for fatal collisions. These accidents may be more serious if the speeding driver is operating a large, commercial vehicle. We're here to offer you prompt assistance if you were struck by a speeding truck in Garland.
Steps to Take After a Garland Speeding Accident
You may start working to get compensation right away after a speeding accident in Garland. In fact, there are steps you may take before you ever leave the scene of your accident. Make sure that you:
Report the Accident
It's a good idea to contact the police after most truck accidents in Garland, including those caused by speeding. The police may visit the scene of the accident. They can file a report about the collision, including information about the causes of the wreck.
Gather Evidence at the Scene
You may actually take steps to collect evidence after you're hit by a truck. Make sure that you get pictures of:
Your injuries
The damage to your vehicle
The scene of the accident
You should also speak to anyone who saw the accident. Exchange contact information with witnesses and the truck driver. However, you should avoid discussing the accident. You should not accept fault for the collision.
Seek Medical Attention
It's a good idea to get medical treatment if you were hurt in a speeding accident in Garland. You may get medical care by calling an ambulance. You may also drive yourself to a hospital to get the treatment you need to recover.
Contact a Truck Accident Lawyer
Finally, you may take steps to get legal help on your side. Our speeding accident lawyers in Garland are fully prepared to help you. We're ready to spring into action after you call us at (469) 998-4069. Let us begin investigating the causes of your collision right now.
Construct a Claim with a Garland Speeding Accident Lawyer
We're standing by to assist you after a speeding accident in Garland. We know what it takes to build a strong claim for your case. Let us dig into the facts of your case by:
Interviewing all eyewitnesses
Visiting the scene of the accident
Reviewing your police report
Working with accident reconstruction specialists
We'll work to show that the truck driver caused your accident here in Garland. After gathering evidence, we may file a claim with insurance agents on your behalf. Allow us to negotiate with insurance representatives to bring you a settlement to cover your:
Current and future medical expenses
Costs to repair your vehicle
Lost wages at work and lost earning potential
Pain and suffering
You may also contact us about filing a lawsuit against the driver who struck you. We know how to handle the court system here in Garland. We'll provide you with straightforward answers about your legal situation as we work on your claim. Let us keep you up to date as we work to bring you compensation for your losses.
A Garland Speeding Accident Lawyer Could Help You
Take steps to recover compensation for your losses after a truck accident by contacting us right now. Our speeding accident lawyers in Garland are prepared to provide you with the care you want. Find out more by calling (469) 998-4069. You may also complete our online contact form. Go over the best ways to get the compensation you want.
Find out more about your legal situation with a free consultation.
Frequently Asked Questions