Mesquite Speeding Accident Lawyer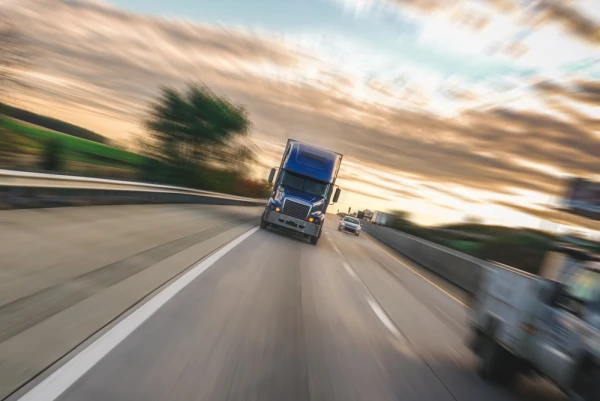 Speeding is often a dangerous behavior for drivers in Mesquite, TX. Operating a vehicle — especially a large truck — over the speed limit may increase the odds of an accident occurring. You could seek compensation if you were hurt by a speeding driver in Mesquite.
It's simple to contact a Mesquite speeding accident lawyer for help after your collision. Reach out to us right now by calling (469) 998-4069. Discuss the facts of your case and consider ways to get damages for your medical expenses and other losses.
Review Statistics About Speeding Accidents in the U.S.
Many accidents around the country occur because a driver is speeding. The National Highway Traffic Safety Administration (NHTSA) tracks information about excessive speed accidents. According to the NHTSA, speeding caused more than 25% of all traffic fatalities in 2017.
Speeding also causes many injury crashes every year. Drivers speed if they drive over the legal speed limit, but speeding also occurs if drivers operate their vehicles too fast for conditions. Drivers may need to stay below the speed limit if:
The roads are wet from rain.
There is snow or ice on the roads.
Traffic is very heavy in the area.
Drivers who operate their vehicles unsafely could end up causing a major accident here in Mesquite.
Work to Establish Liability for a Mesquite Speeding Accident
You should know that merely speeding is not enough to represent fault for an accident. A driver must take a direct action to cause the accident to hold responsibility for a collision. A lawyer may investigate your case to show that the truck driver caused the accident. Your lawyer might:
Speak with all eyewitnesses to the accident.
Review your police report.
Visit the scene of your accident.
Work with accident reconstruction specialists.
Taking these steps will help your lawyer establish liability for the crash. Note that you could receive damages even if you were partially at-fault for an accident in Mesquite. Texas is a comparative negligence state, which means that drivers who are less than 50% at fault for a collision may receive compensation.
However, you receive less compensation if you are partially responsible for a wreck. Allow a lawyer to review the facts of your case. Your lawyer will work to show that the truck driver was primarily — or totally — at fault for your collision. Find out how by calling (469) 998-4069.
Types of Compensation for Speeding Accidents in Mesquite
You could receive damages if you were hurt in a speeding accident in Mesquite involving a large truck. There are several forms of compensation you could receive. You may get damages to help you cover your:
Economic Losses
Economic losses represent clear-cut costs associated with an accident. Your medical bills are a type of economic loss. Any time lost at work would also be an economic loss. You should also consider the damage to your vehicle to be an economic loss in Mesquite.
Non-Economic Losses
Speeding accidents sometimes also lead to non-economic losses. These losses do not directly correlate to a bill or expense. Instead, they cover things like your pain, suffering, and mental anguish. You may receive damages for these losses with the help of a Mesquite speeding accident lawyer.
Get to Work on a Claim After a Speeding Accident
You don't have to wait to get help if you were hurt in a speeding accident in Mesquite. You should reach out to a lawyer right away after the collision so he or she can start working on a claim for you. A claim might help you get compensation from the insurance company representing the driver who struck you.
In many cases, insurance companies agree to a settlement after a truck accident. A lawyer should review any settlement you are offered to make sure it's fair to you. Note that you may also choose to take your claim to court in Mesquite. However, seeking compensation through a lawsuit often takes longer, and it could result in expensive court fees. Review the best way to handle your case with a law firm.
Talk to a Mesquite Speeding Accident Lawyer Right Now
Getting help after a speeding accident involving a large truck is easy. Just reach out to a member of our team for help by calling (469) 998-4069. You could also complete our online contact form. A speeding accident lawyer in Mesquite can review the unique facts of your case now.
We provide a free consultation to drivers in your situation. Contact us today to learn more.
Frequently Asked Questions