Garland Semi Truck Accident Lawyer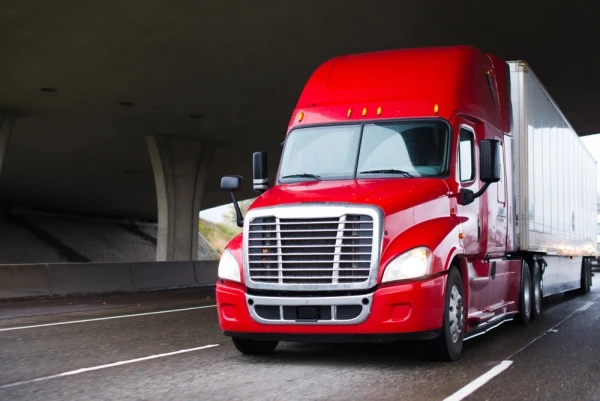 You may want compensation if you were struck by a semi truck in Garland, Texas. Members of our team are standing by to offer you assistance right now. We know what it takes to help clients in your situation get compensation for their losses.
Start working with a Garland semi truck accident lawyer right now. You may reach out to us easily if you want to build a truck accident claim. Call (469) 998-4069 to get in touch with a legal team that could offer you assistance.
Information About Semi Truck Accidents in the U.S.
Semi trucks are a kind of commercial vehicle that we see commonly on the roads around Garland. You may also hear these vehicles called 18-wheelers or big rigs. They are large vehicles with a front section that pulls a long trailer.
These vehicles may cause serious damage if they are involved in an accident. There are a large number of commercial truck accidents every year around the country. In fact, there were over 400,000 large truck crashes reported to the police in 2017.
This information comes to us from the Federal Motor Carrier Safety Administration (FMCSA). The FMCSA also reported that there were more than 300,000 injury crashes involving large trucks in this time period. Large trucks were also involved in more than 4,000 fatal accidents. These accidents occurred across the country.
Let Us Investigate Your Garland Semi Truck Accident
In order to get compensation after a semi truck accident, a lawyer may need to show that someone else caused your accident. We're ready to dig into the facts of your case right now. Let us get to work on your claim by:
Visiting the scene of the accident to gather evidence
Speaking with any eye-witnesses who saw the collision
Reviewing the police report about the accident
Working with accident reconstruction specialists
We're ready to spring into action to help you after a collision. We know that many semi truck accidents are caused by the truck driver. We may also help you seek compensation from the trucking company or even the truck manufacturer. Call us at (469) 998-4069 to learn more.
Reasons for Semi Truck Accidents in Garland
Semi truck accidents in Garland may occur for a number of different reasons. Sometimes, these accidents are the result of driver error. Semi truck drivers may ignore the rules of the road when they are trying to make a delivery or keep up with their schedule.
Truck drivers may also become fatigued. These drivers are expected to drive for long amounts of time. They may become drowsy while driving. They could even fall asleep behind the wheel. This could result in a semi-truck accident in Garland.
Sometimes, drivers are simply not prepared to operate their vehicles in a safe way. Drivers may not realize how large and heavy a semi truck is. These trucks require a significant amount of room to stop. They may also tip over if a driver takes a turn too quickly.
Let us review the exact causes of your accident today. Our team is ready to prepare your claim.
Damages for a Semi Truck Accident Claim
You may want to get damages if you were hurt in a semi truck accident in Garland. Members of our team are ready to assess all of your losses. We're ready to help you secure compensation to cover your:
Current and future medical expenses
Wages lost while you recovered from your injuries
Lost earning potential
Damage to your motor vehicle
Pain, suffering, and mental anguish
We're ready to review your records to make sure all of your losses are appropriately covered. Once we've built your claim, we'll help you contact the semi truck driver's insurance company. We may negotiate with insurance agents on your behalf. This could result in a settlement.
Settlements are agreements made by insurance companies. They provide you with compensation without you having to go to court. However, insurance agents sometimes refuse to treat you fairly. In this situation, you may file a lawsuit to get damages. We may assess your situation and provide you with information about the best way to handle your injuries. Get started today.
Contact a Garland Semi Truck Accident Lawyer Immediately
There's no reason to wait to get help after you're hit by a semi truck in Garland. Just reach out to us so we may start working on your claim. Contact us by calling (469) 998-4069. You may also complete our online contact form. Our semi truck accident lawyers in Garland are standing by to assist you right now.
You may review all of your legal options by contacting us for a free consultation.
Frequently Asked Questions