Garland Improper Passing Accident Lawyer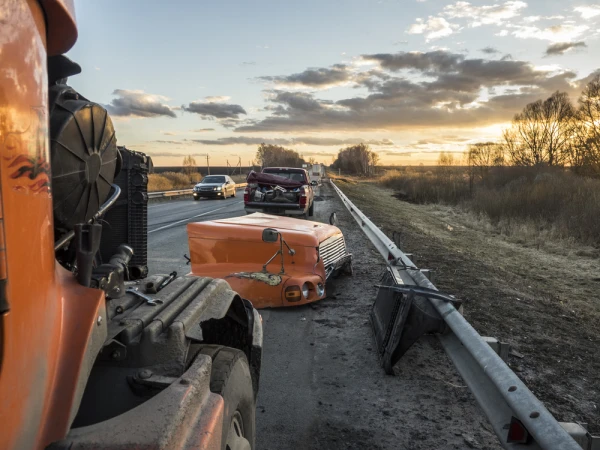 Many drivers want to pass other vehicles while driving in Garland. In many cases, drivers are allowed to pass by moving into the left lane. However, drivers must exercise caution when passing, especially when they are driving at a high rate of speed.
Drivers who pass improperly may end up causing an accident. You may get compensation if you were hurt in a collision. Find out how by contacting our team and speaking to a Garland improper passing accident lawyer. Reach us by calling (469) 998-4069.
Regulations on Passing Properly in Garland
Drivers in Garland are not allowed to pass other vehicles whenever they want. The state of Texas has instituted rules on when you may and may not pass. Drivers must stay in their own lane if the centerline(s) are solid, for example.
Passing where prohibited causes accidents, according to the Insurance Information Institution (III). However, drivers may cause improper passing accidents even on roads with a broken centerline. This may occur if drivers:
Do not check for traffic before they change lanes
Are driving too quickly when they try to pass
Don't match the speed of surrounding traffic when they move into a new lane
These actions may be especially dangerous if the other driver is operating a large truck. Commercial vehicles like big rigs are very long. They take up a lot of space when they change lanes. They also have blind spots that make it hard to see vehicles on their left or right. This could lead to an improper passing accident in Garland.
Stay at the Scene After a Garland Improper Passing Accident
It's against the law to leave the scene of a collision in Garland. You should stay at the place where your accident occurred to accomplish several tasks after a wreck. First of all, make sure you contact the police and report your collision. You should also:
Get contact information from the truck driver and any witnesses.
Take pictures of your injuries.
Take pictures of the damage to your vehicle and the scene of the accident.
Additionally, make sure that you get medical care if you are hurt in an improper passing accident. Visit a hospital or call an ambulance to get help with your recovery. While you are focused on healing, make sure you reach out to an improper passing accident lawyer in Garland by calling (469) 998-4069.
Improper Passing Accidents in Garland Cause Injuries
As we mentioned, you could sustain injuries after an accident caused by improper passing in Garland. Semi-trucks and other commercial vehicles can crush your vehicle in a collision. You may find that you need medical treatment for:
Head and brain injuries
Neck, back, and spine injuries
Damage to internal organs
Burns, cuts, and abrasions
Broken bones and fractures
Getting treatment quickly may help show that your injuries were caused directly by your accident. This may help you get compensation for your losses. Note that insurance agents may try to contact you while you are recovering. They may ask you questions and try to get you to downplay the severity of your injuries.
It's recommended that you do not speak with insurance agents on your own. Allow a truck accident lawyer in Garland to handle all discussions with insurance representatives. We're ready to protect your interests after an improper passing accident.
Compensation After an Improper Passing Accident
You could receive compensation after an improper passing accident in Garland. However, you may only receive funds if a lawyer can show that someone else caused the collision. Let us start digging into the facts of your case right now. After collecting evidence, we may negotiate with insurance agents on your behalf. We may get you a settlement for your:
Healthcare costs
Costs to repair your vehicle
Lost wages at work
Pain, suffering, and mental anguish
You may also choose to file a lawsuit after an improper passing accident in Garland. However, taking your claim to court may lead to fees. It may also take longer to get compensation if you sue the driver who struck you.
Talk to a Garland Improper Passing Accident Lawyer Now
You don't have to try to get compensation on your own after an improper passing accident. You may reach out to a member of our team for help right now. An improper passing accident lawyer in Garland is standing by to assist you. Find out more by calling (469) 998-4069. You may also fill out our online contact form.
Start going over your legal case now with a free consultation from a member of our team.
Frequently Asked Questions