Mansfield Truck Accident Lawyers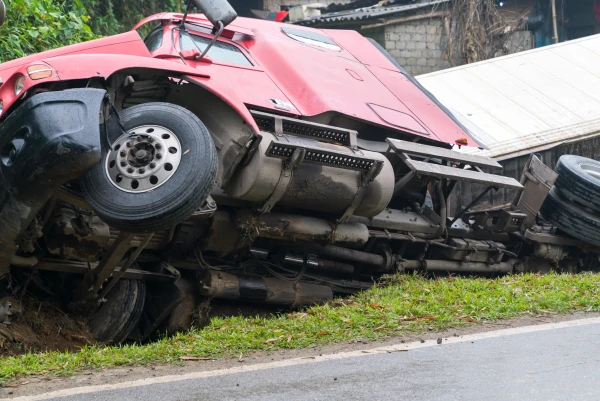 Large tractor-trailers and semi-trucks are a familiar sight around Mansfield. These large vehicles carry important cargo and the drivers must adhere to rigid safety rules. Unfortunately, sometimes these rules are not enough to prevent serious truck accidents from occuring.
You may be left with catastrophic injuries after a collision with an 18-wheeler. Depending on your situation, you could be entitled to compensation for your injuries and any damage to your vehicle.
Getting fair compensation can be difficult after a truck accident. Many insurance companies will refuse to cover medical expenses and other bills. That's where a Mansfield truck accident lawyer can help. Our team may be able to secure the damages you need after a truck accident.
Injuries in Truck Accidents in Mansfield
Truck accidents are distressingly common around the country. According to the Federal Motor Carrier Safety Administration (FMCSA), around 475,000 large-truck crashes occurred just in 2016. 104,000 of these crashes caused injuries. 3,864 crashes resulted in a death.
These sobering statistics reveal how dangerous truck accidents can be. Many truck accident victims suffer from injuries including:
Traumatic Head Injuries (TBIs)
Broken Bones
Damage to Internal Organs
Lacerations
Burns
The tremendous size of 18-wheelers and tractor-trailers makes them a serious threat to other drivers. A truck accident can easily lead to the loss of a loved one. Our Mansfield wrongful death accident lawyers can help you if you lost a family member in a truck accident.
Steps to Take after a Mansfield Truck Accident
You should seek immediate medical attention if you are injured in a truck accident in Mansfield. Your health is important and you should not hesitate to get the medical treatment you need. You could be denied compensation if you do not have official records for the treatment you received for your injuries.
You will likely need to contact the authorities after a major truck accident. Police officers can investigate the scene of the accident. It is also recommended that you take pictures of the accident, your vehicle, and your injuries.
Finally, you should contact a professional truck accident lawyer as quickly as you can after the wreck. Building a truck accident case takes time. You can increase your odds of securing compensation by getting immediate help. Your lawyer may need to:
Analyze the Accident Scene
Speak with Eye-witnesses
Our team may need to dig into the driver's record. Truck drivers are only allowed to haul so much weight and they're only permitted to drive for a certain length of time. Checking to find out if these rules were violated can allow us to build your case.
Causes for Truck Accidents in Mansfield
There are many possible causes for truck accidents. Drivers are more likely to wreck if they are:
Fatigued
Distracted
Driving Under the Influence (DUI)
Truck drivers may also cause accidents if they are breaking traffic laws, such as speeding or changing lanes recklessly. We have also seen accidents caused by unsecured loads. Improper truck maintenance can also lead to collisions.
Truck Accident Cases and Possible Compensation in Mansfield
You may be entitled to legal compensation if you were hit by a truck driver anywhere in the Mansfield area. The state of Texas allows truck accident victims to seek damages for:
Current and Future Medical Expenses
Current and Future Lost Wages
Issues Caused by Physical Impairment
Pain and Mental Anguish
Some truck accident victims are also given exemplary damages. Exemplary damages are used to punish individuals for their actions, not to cover expenses associated with the accident. Our team believes that you deserve compensation for your injuries and other losses. Let us look into your case today to make sure you get all the damages you are owed.
Contact a Mansfield Truck Accident Lawyer Today
Truck accidents can be over in seconds, leaving you with serious injuries and rapidly rising medical bills. You don't have to try to secure compensation from an insurance company on your own. Truck accident victims that work with a professional Mansfield truck accident lawyer have higher odds of getting full damages for their losses. Learn more about how you can recover from an accident with a FREE consultation.
We are here when you need us. Complete our online contact form or call (469) 998-4069 to get professional legal advice after a truck accident.
Frequently Asked Questions