Mansfield Garbage Truck Accident Lawyer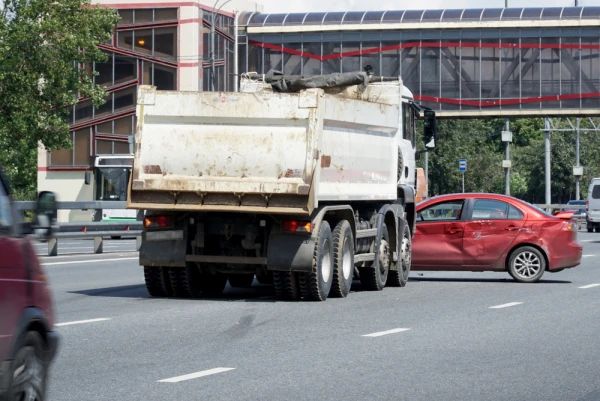 Don't hesitate to get help if a garbage truck hit you in Mansfield, Texas. You can immediately take proactive steps to get compensation for your losses. This means you can get damages to cover your medical bills, vehicle repairs, and more.
Our Mansfield garbage truck accident lawyers know what it takes to help drivers in your situation. We'll provide you with comprehensive care that is personalized to meet your unique needs. Find out more about how we can help by calling us at (469) 998-4069.
Garbage Trucks Are Common Sights in Mansfield
Most of us here in Mansfield are very familiar with garbage trucks. These vehicles handle waste removal for homes and businesses in our area. They are often very large and highly noticeable. However, for the most part, we do not think about these vehicles much, unless they are involved in a collision.
There were over 4,000 garbage truck accidents in the U.S. in the year 2018, according to the Federal Motor Carrier Safety Administration (FMCSA). These accidents took place for a number of different reasons. It's important to note that garbage trucks are often difficult to operate safely because they:
Are very heavy
Have numerous blind spots
Must stop and start frequently
Sometimes, making a single mistake is enough to lead to a garbage truck accident in Mansfield. We are here to investigate the specific causes of your accident, starting right now.
Take These Steps After a Mansfield Garbage Truck Collision
You can feel unsure about what to do immediately after a garbage truck accident in Mansfield. Fortunately, you don't have to figure out what to do next on your own. You can reach out to a lawyer for advice. Generally, it's a good idea for you to:
Stop your vehicle and pull off the side of the road
Contact the police and tell them about the accident
Get contact information from the garbage truck driver
Take pictures of the scene of the accident and your injuries
We recommend that you seek medical care if you are hurt in a garbage truck accident. You may also need to call emergency services for individuals working on the garbage truck. Sometimes, refuse workers step out into traffic while working with the truck. This means they could get clipped or hit by another vehicle.
It's important that you contact an ambulance if someone is seriously hurt after a garbage truck accident. Find out more about the steps you should take after a collision by contacting our Mansfield garbage truck accident lawyers. We're easy to reach if you call (469) 998-4069.
We'll Help You Get Damages After a Garbage Truck Accident
You're not alone if you got hit by a garbage truck in Mansfield. Our team of lawyers is ready to offer you all the assistance you need after a collision. We'll get to work for you right away by:
Visiting the scene of the accident
Handling contact with the garbage truck company and insurance agents
Reviewing all of your losses
Building a strong claim for you
Speaking with witnesses
Working with accident reconstruction technicians
You can get our experience and legal know-how on your side right now. We'll focus on helping you get your peace of mind back after a garbage truck wreck.
We are also familiar with the kind of compensation you can get after one of these collisions. Let us help you get coverage for your healthcare expenses, lost wages, vehicle repairs, and more.
Resolve a Garbage Truck Accident Claim in Mansfield
We'll help you go over your legal options after a garbage truck collision in Mansfield. Many drivers in your situation choose to settle their claim with insurance companies. However, some drivers decide to file a lawsuit against the driver who struck them. When deciding how to handle your claim, we'll consider:
The court fees associated with a lawsuit
The amount of time it takes to go through the court system
The liability for your accident
The amount of evidence we have
We're here to support you with the choices you make after a Mansfield garbage truck collision. Reach out to us now to learn more.
Talk to a Mansfield Garbage Truck Accident Lawyer Now
Focus on getting damages after a collision with a garbage truck in Mansfield. You can easily get legal help on your side if you call (469) 998-4069. We also have an online contact form for you to fill out. This allows you to get in contact with our garbage truck accident lawyers in Mansfield.
Allow us to handle all of your legal needs. We'll get started with a free consultation.
Frequently Asked Questions