Mansfield Delivery Van Accident Lawyer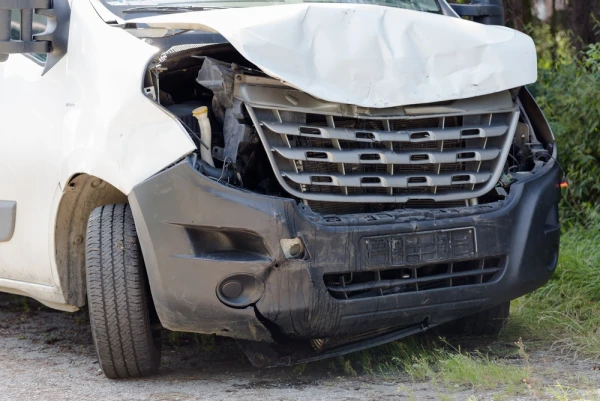 Hit by a delivery van driver in Mansfield, Texas? You can get help securing compensation for your losses in this situation by reaching out to us. Our team will take charge of your case and help you seek damages for your medical expenses and other losses.
Start getting the help you want right now from a Mansfield delivery van accident lawyer. Call us at (469) 998-4069. We'll work on your legal needs while you focus on recovering from your injuries. You can also contact us if a family member got hurt in a delivery van accident.
Delivery Vans and Commercial Vehicle Accidents in Mansfield
Many businesses use delivery vans to carry orders to their customers. Because delivery vans are used by businesses, they are considered commercial vehicles. There were almost 40,000 commercial vehicle accidents in Texas in the year 2019, according to the Texas Department of Transportation (TxDOT).
These accidents are often considered very serious because commercial vehicles are very large. However, delivery vans are relatively close to the size of passenger vehicles. Delivery van accidents often occur because van drivers are in a hurry. Rushing to make a delivery can cause them to:
Make a turn without looking
Speed or drive aggressively
Cut across lanes
Run red lights or stop signs
These actions are reckless and can lead to accidents here in Mansfield. We are here to help if a delivery van driver struck your vehicle and injured you.
Steps to Take After a Delivery Van Accident in Mansfield
Many drivers don't know what to do after a Mansfield delivery van accident. We are here to help you understand the steps you should take after a crash. There are a number of things you should do before leaving the scene of the accident. Make sure that you:
Report the accident to the police
Take pictures of your injuries and the scene of the accident
Get contact information from the van driver and witnesses
You should also get medical care if you are hurt in a van accident in Mansfield. Some drivers need emergency care after a collision with a van driver. In other cases, you could reach a hospital on your own. In either case, make sure you get healthcare treatment so you can start your recovery.
Getting treatment right away works to show that the accident caused your injuries. This can make it easier for your delivery van accident lawyer in Mansfield to bring you compensation. Learn more about how to handle a delivery van collision by calling us at (469) 998-4069.
Delivery Van Accidents in Mansfield and Your Losses
Are you facing high losses after a delivery van accident in Mansfield? If so, you can reach out to us for help securing compensation for all of your expenses. We are ready to help you get damages to address your:
Costs for vehicle repairs
Current and future medical expenses
Wages lost at work
Diminished earning potential
Pain and suffering
Our team focuses on assessing your unique situation after a delivery van accident. We don't just try to bring you a "standard" settlement. We'll consider every expense you face while crafting you a personalized claim to submit to insurance agents here in Mansfield.
Handle a Mansfield Delivery Van Accident Claim Now
As we mentioned, we can help you file a claim with insurance agents after a delivery van accident in Mansfield. Many drivers want to end the claim process quickly and settle with insurance agents after a crash. Settling your claim can let you get compensation quickly and without facing court fees.
We can deal with insurance representatives on your behalf. We'll go over any settlement offers made by the insurance company to make sure they are fair for you. We can also negotiate to bring you a better settlement in some cases.
However, this doesn't mean that you have to settle your claim. Some drivers want to file a lawsuit to maximize the compensation for their accident injuries, instead of settling out of court. We can review your case and provide you with advice about how best to handle your specific situation.
Contact us now and learn more.
Get in Touch with a Mansfield Delivery Van Accident Lawyer
Find out how to recover damages after a delivery van collision by contacting us right away for a free consultation. You can fill out our online contact form or call us at (469) 998-4069. Our Mansfield delivery van accident lawyers will put you first after your accident. We'll stand up for you and listen to your side of the story.
Frequently Asked Questions