Mansfield Illegal Drug Use Accident Lawyer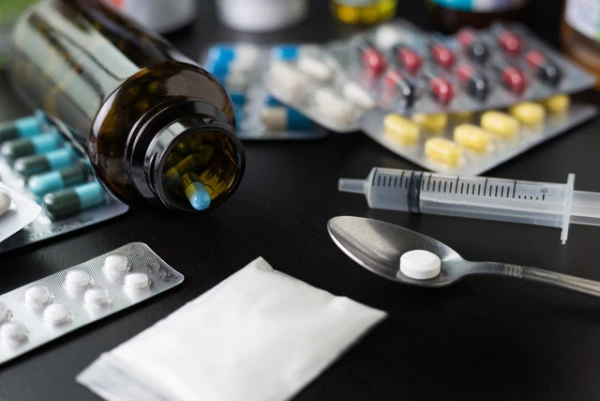 Driving under the influence of illegal drugs is against the law in Mansfield, Texas. It is also a very dangerous behavior. Driving after using drugs makes it harder for drivers to concentrate on the road. These drivers can then end up causing major accidents.
Fortunately, you can take steps to get compensation after a truck accident caused by drugged driving. Just reach out to a Mansfield illegal drug use accident lawyer right now. It's easy to contact us when you want legal help. Call (469) 998-4069 and get legal assistance right now.
Hazards of Drugged Driving in the U.S.
Drugged driving is dangerous because it impairs drivers as they try to operate a vehicle. However, not all illegal drugs have the same impaired effects.
Additionally, illegal drugs are not the only chemical substances that cause impairment here in Texas. Sometimes, drivers get impaired after using prescription medications or over-the-counter drugs. Even alcohol can cause impairment in Mansfield.
Let's go over some of these effects right now:
Effects of Marijuana on Drivers
Marijuana is a very common illicit substance in Mansfield. Many places around the company are legalizing the use of marijuana. However, even as marijuana gets legalized, it should not be used before operating a vehicle. According to National Institute on Drug Abuse (NIDA), marijuana can:
Slow a driver's reactions time
Impair a driver's ability to assess the distance between vehicles
Decrease a driver's coordination
Effects of Cocaine on Drivers
Some drivers use cocaine or other stimulants before driving. These drugs are often used by truck drivers in Texas. Drivers sometimes take these drugs because they want to stay away. However, taking stimulants of any kind can lead to increased recklessness.
Effects of Prescription Medications on Drivers
Drivers can safely take many kinds of prescription medications. For example, antibiotics are unlikely to negatively impact a driver. However, other medications can have serious effects on driver safety. Some sleep aids and allergy medications make drivers very drowsy, for example. They can even impact a driver's judgment.
Effects of Alcohol on Drivers
Many of us do not think of alcohol as a "drug." However, alcohol contains chemical substances that impact drivers. Driving under the influence of alcohol is very dangerous. Drivers who drink alcohol often have a hard time focusing. They cause many accidents every year. Find out more with a Mansfield illegal drug use accident lawyer. Call (469) 998-4069 and get started right now.
Investigate a Mansfield Illegal Drug Use Accident Now
Our team knows how important it is to assess the causes of an illegal drug use collision in Mansfield. We focus on your legal needs right away after a collision. Assessing the reason for your accident allows us to show that another driver was at fault.
You can help with the investigation process. Make sure that you report your accident to the police as soon as possible. Inform the police if you believe the driver who hit you was under the influence of drugs. Police officers can run a number of blood tests to determine if a driver was under the influence of drugs.
We can assess the results of these tests after you contact us for help. We'll also take other steps to investigate your accident. You can count on us to:
Speak with witnesses who saw the accident
Visit the scene of the collision ourselves
Work with accident reconstruction crews
Taking these steps allows us to build you a strong claim after an illegal drug use accident involving a truck. Find out more about how we could help by contacting us right now.
Your Compensation for a Mansfield Illegal Drug Use Collision
Working with a truck accident lawyer in Mansfield can help you get compensation after your collision. We know how to review the losses you sustained after a wreck. Depending upon your situation, our team can work to bring you damages for your:
Healthcare expenses
Lost wages or earning potential
Vehicle repairs or replacement
Pain, suffering, and mental anguish
We know the steps to take to bring you damages to cover all of your losses. Some drivers in your situation also receive exemplary damages. These damages are supposed to penalize the driver who caused your accident.
Contact us now to learn more about exemplary damages for an illegal drug use accident.
Legal Options for an Illegal Drug Use Accident in Mansfield
We're here to help you review your options for securing compensation after an illegal drug use accident in Mansfield. Our team will take charge of your case right away. You can often secure compensation if you settle with the insurance companies.
Insurance company settlements allow you to avoid going to court. However, the driver who hit you could end up in court anyway. As we mentioned, driving after using drugs is illegal in Texas. A driver could face criminal charges for driving under the influence of drugs (DUID).
You can receive some compensation if a driver caused an accident while committing a DUID and they get convicted.
Additionally, a conviction in criminal court could help show that the driver was at fault for your accident. This could help you get compensation for more of your losses.
We focus on keeping you up to date as we work on your claim after a truck accident in Mansfield. We can adjust our strategies to fit your unique needs. We'll help you from the time of your accident until you receive compensation for your losses.
Work with a Mansfield Illegal Drug Use Accident Lawyer
An illegal drug use accident lawyer in Mansfield can help you get compensation, starting right now. We are ready to handle all aspects of your legal case today. We have the experience and legal know-how to help you build a strong claim.
Find out how by contacting us to get a free consultation. Easily get in touch with us by completing our online contact form or calling (469) 998-4069.
Frequently Asked Questions