Denton Truck Accident Lawyers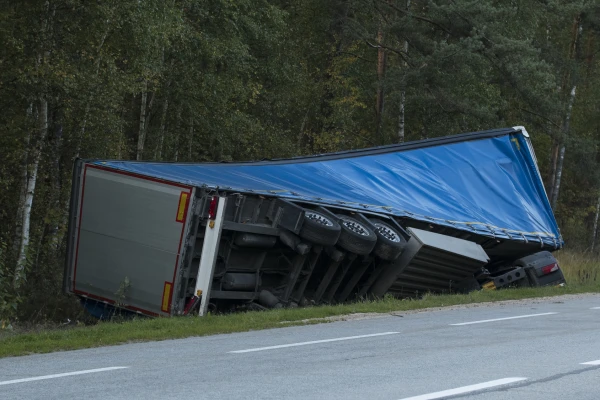 Semi-trucks and tractor trailers can pose a severe threat to other drivers on the roads around Denton. Nationwide, these vehicles are involved in thousands of injury-causing crashes every year. In Texas alone, large trucks were connected to 433 deaths in a single year.
Trucking companies often refuse to properly compensate accident victims. Some of these powerful companies even go so far as to try to blame other drivers for the accidents. Going up against these organizations on your own can leave you without any hope of successfully winning your case.
You deserve professional assistance from a Denton truck accident lawyer. Our law firm has experience fighting for clients in your position. We'll work tirelessly to get the compensation you need while you focus on recovering from your injuries and getting back on your feet.
Dangers of Truck Accidents in Denton
You already know how dangerous a truck accident can be. Collisions with tractor-trailers and semi-trucks often demolish vehicles and leave other drivers severely injured. Common injuries associated with truck accidents include:
Cuts and Bruises
Broken Bones and Fractures
Damage to Internal Organs
Head, Neck, and Spinal Trauma
Truck accidents can also result in the wrongful death of a loved one, in especially serious situations. We have the expertise necessary to fight for compensation if you have suffered any injury in a truck accident. Our legal team will aggressively pursue insurance and trucking companies to secure damages for your:
Medical Bills and Vehicle Repair
Current and Future Lost Wages
Pain, Suffering, and Mental Anguish
We believe in getting fair compensation for all of our clients. This means that we'll dig into your medical records and consult with you personally to make sure that your unique needs are addressed by your truck accident suit.
We'll Help No Matter What Kind of Truck Accident You Faced
Truck accidents occur for a wide variety of reasons. We've seen accidents that involved:
Trucks Hitting Pedestrians
T-Bone Collisions
Jackknife Collisions
Collisions with Cars
Truck Rollovers
Some truck accidents occur because a driver does not see a car in their blind spot. Others occur because the trucker has an oversized or unsafe load. We can start fighting for you immediately, no matter what happened in your truck accident.
You should be aware that you only have two years to file a truck accident suit in Denton. Make sure you act quickly, before you lose your chance to get compensation for your medical bills and any other costs associated with the accident.
Proving Fault in a Truck Accident Suit
The court system in Texas awards compensation to drivers that were injured by the actions of other people. In order to get the damages you deserve, our team of truck accident lawyers will need to prove the fault of the truck driver or trucking company.
Our firm has the resources necessary to investigate your case by digging into the facts about what happened. Let us take charge of your case. We may be able to show that the truck driver was fatigued, intoxicated, or distracted at the time of the accident. Semi-truck drivers also cause accidents due to reckless behavior and law breaking.
In some cases, the trucking company can be considered at-fault for an accident. This generally occurs because they performed faulty maintenance or improperly trained their drivers.
Keep in mind that this legal battle can go both ways. Insurance agents for the trucking company will try to pin the blame for the accident on your shoulders. You can reduce the odds that they'll succeed by letting us stand up for you.
We know how important it is that blame is fairly decided. You will not be able to get any compensation if you are found to be more than 49% responsible for the accident.
A Denton Truck Accident Lawyer Can Fight for You
Truck accidents are often nightmarish situations that leave behind serious injuries. We can help you get compensation for your medical bills, vehicle repair costs, and more. Our team of Denton truck accident lawyers has experience taking on big insurance companies and winning. You can move forward with your truck accident suit right now by contacting us for a FREE consultation.
Your future is in your hands. Fight back by calling (469) 998-4069 or completing our online contact form.
Frequently Asked Questions