Denton Uber and Lyft Rideshare Accident Lawyers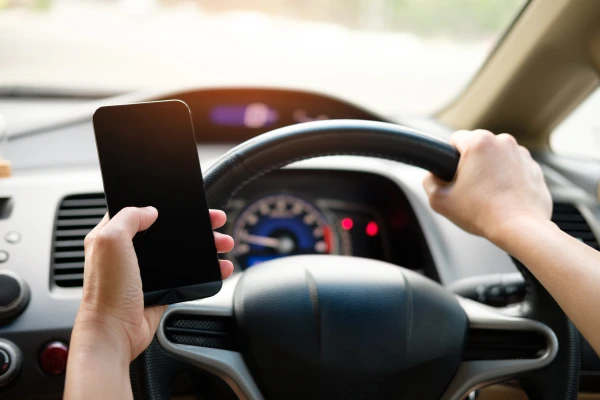 Any personal injury claim, from motorcycle accidents to collisions with large trucks, can be difficult to handle while you are recovering from your injury. Even when you only have to deal with a single defendant in the form of an at-fault driver, the process can be foreign and confusing to the layperson. When the issue is complicated by involving any of the growing numbers of rideshare companies like Uber and Lyft, successfully navigating a claim can seem nearly impossible. Fortunately, the Denton Uber and Lyft rideshare accident attorneys at our firm, a Dallas car accident law firm, have experience in these matters and can handle all aspects of your claim.
Our legal professionals have worked with a number of clients whose injury claims range from broken bones to loss of limb. No matter the severity of your injury, we can work with you to handle your claim as you and your family focus on recovering from this tragedy. Some of the other kinds of injury cases previously handled by our Denton attorneys include:
Burns
Severe road rash
Disfigurement
Paralysis
Traumatic Brain Injuries (TBIs)
The Importance of Skilled Denton Lawyers
A local attorney can be a vital asset to any personal injury claim, from simple rear-end car accidents to head-on collisions. Among the many reasons for contacting a local attorney early on in your claim is the familiarity they may have with local court systems. For example, our Denton Uber and Lyft rideshare accident lawyers may have prior experience negotiating with the defense counsel in the claim, may understand the propensities of local juries, and may have a report with local judges and understand how that judge is likely to want their courtroom to run. All of these things can help speed along a case, both during pretrial negotiations and in the case of an actual trial.
Pinning Blame on a Rideshare Company
Claims against rideshare companies are difficult for several reasons. First, they may not have liability in the claim to begin with. Sometimes, the driver is held fully accountable for risky driving. Secondly, even if the company seems liable, they have vast resources, can hire top-level attorneys, and can try to stall the conclusion of a claim as long as possible. Just like in Texas' so-called Dram Shop Law, which allows the ability to sue bars and drinking establishments in some drunk driving accident claims, there are some situations in which a rideshare company may be liable for your damages:
If the company failed to perform an adequate background check on the driver
If the company's policies encourage risky driving
If there are issues in the driver/company contract
Our knowledgeable Uber and Lyft rideshare accident lawyers in Denton can investigate your claim and determine whether any liability exists on the part of the company. If so, they can provide you with aggressive counsel and handle negotiations to offset the company's assets.
Dallas Car Accident Lawyers Has Experience in Claims Like Mine
Every personal injury claim is unique and has its own set of facts. However, our firm, a Dallas car accident law firm, has handled a wide range of cases and is determined to get compensation for injured clients in need. Some of our previous cases have included issues like:
Bicycle accidents
Pedestrian accidents
Bus accidents
Taxi accidents
Hit-and-run cases
Our Denton attorneys can work to collect and preserve evidence, argue for increased fault on the part of the defendant, speak with eyewitnesses, bring in expert witnesses to attest to the monetary value of your damages, and more. There are many moving parts in a successful claim, and we can help you ensure that all of yours are handled professionally and appropriately.
For example, some situations may be eligible for additional compensation. Drinking and driving, or texting and driving, may rise to the level of excessive negligence on the part of the at-fault driver, prompting the jury to award extra compensation as a form of punishment and deterrence. Though claimants and attorneys do not argue for these "exemplary damages" directly, we may be able to paint a picture of severe neglect or wanton behavior, increasing the likelihood of these damages being awarded.
With a plethora of legal experience under our belt as a personal injury law firm, our firm, a Dallas car accident law firm, understands that injuries can lead to many life complications. Not only may you deal with a lengthy and time-consuming recovery process, but you also may face packed schedules, strained family relations, and financial difficulties due to lost wages.
To show our dedication to justice, we provide our clients with a 100% FREE consultation to better acquaint ourselves with their cases. Furthermore, we do not collect a fee unless your claim has been won and you have received your compensation.
Schedule your free consultation today by filling out the form on our contact page or by calling us at 469-998-4069.
Frequently Asked Questions