Rowlett Uber and Lyft Rideshare Accident Lawyers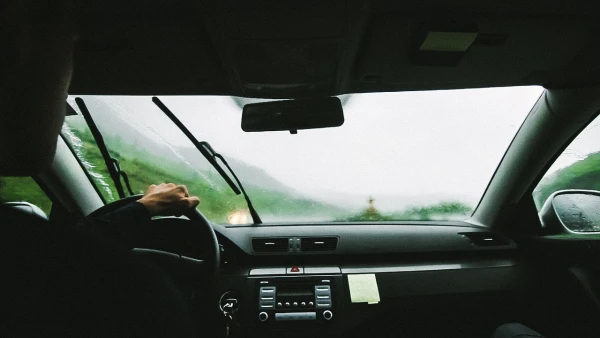 Car crashes can lead to devastating injuries that have lifelong consequences. Though accidents like these can be difficult to handle even in the most straightforward of circumstances, there is an added complication when one of the drivers works for a rideshare company like Uber or Lyft. These large companies often try to avoid responsibility for accidents involving their drivers, but there are situations in which they may be on the hook for compensation. In the hands of a skilled Rowlett Uber and Lyft rideshare accident lawyer like the ones we have at our firm, a Dallas car accident law firm, your claim may be able to seek compensation from all responsible parties.
The Importance of Getting My Rightful Compensation
You have been injured in a serious car accident. Your injuries can be many, diverse, and devastating, including some of the following common severe injuries:
Such injuries may be common for personal injury claims in Rowlett, but that does not mean they are run-of-the-mill. These issues can lead to lifelong difficulties that require high medical costs, that risk your ability to return to gainful work, and that directly change your usual daily routine. You deserve to be compensated by the at-fault party for these damages to your life, and our firm, a Dallas car accident law firm, can help.
Types of Compensation I Can Receive
There are two main forms of damages for which an injured person can seek compensation in Texas. However, the third form of compensation is possible in some limited situations.
Economic Harms
Come kinds of damages you suffer in an accident with an Uber or Lyft rideshare driver can directly affect your bank account. These are called economic damages and usually consist of things like medical bills, the cost of permanent in-house medical equipment, the cost of repairing or replacing your vehicle, and the amount of wages you lose as a result of the injury. Economic damages are capped at the actual amount of money you spend, or the debt you incur, per Texas Civil Practice and Remedies Code §41.01015.
Non-economic Harms
The other kinds of damages you suffer in an accident are called non-economic damages. They include the extent of your pain and suffering, general inconveniences resulting from your injury, mental anguish, and similar harms. In any car collision, from simple rear-end accidents to crashes involving Uber and Lyft rideshare drivers, there is no cap on non-economic damage compensation. The amount that is awarded to you is determined by the jury or judge after reviewing all arguments and evidence presented in court.
Punitive Damages
Also known as exemplary damages, this third kind of compensation is available in rare cases. For an at-fault driver to warrant exemplary damages, they must be shown to have acted with aggravated recklessness or wanton disregard for the safety of others. For example, a drunk driver may have to pay punitive compensation to the injured person. Defendants who text and drive may be in a similar situation. The decision to award this third avenue of compensation is left to the jury's discretion.
The Importance of Evidence in My Claim
Every personal injury claim will require evidence of the other person's wrongdoing, even though each case will have its own set of necessary evidence. For instance, if you are injured by a motor vehicle while riding your bicycle, your bicycle accident claim will need to establish liability by using evidence to show that the driver broke with expected rules of the road regarding accommodating bikes. Other situations may require different kinds of evidence, such as phone records to show that the other driver was texting. Some of the common kinds of evidence include:
Testimony from witnesses
Pictures of the accident scene and vehicles
The Uber or Lyft contract signed by the opposing driver
Traffic camera footage, if available
Nearby surveillance camera footage, if available
Testimony from accident reconstructionists
Fault and Compensation
Evidence is crucial to a case because it determines the percentage of responsibility attributed to each individual. If you have significant evidence of the other driver's fault, their responsibility for the accident will be increased and yours will be decreased. This is vital because Texas uses a theory of proportionate responsibility when determining compensation. In other words, if you are found to be 20% responsible for your accident, your total award will be reduced by 20% as well. Using evidence, the Rowlett Uber and Lyft rideshare accident attorneys at our firm, a Dallas car accident law firm, can lower your responsibility and increase your total compensation.
Speak with Qualified Rowlett Rideshare Accident Lawyers Now
If you are injured in an accident with a rideshare driver for Uber or Lyft, get in touch with the professionals at our firm, a Dallas car accident law firm, as soon as possible. We know that your life may be reeling from your injuries, which is why we do everything we can to help make the litigation process as simple and stress-free as possible.
We offer potential clients a FREE initial consultation to determine the viability of their claim and do not collect a fee unless we have won compensation. Speak with our lawyers today by calling 469-998-4069, or by filling out the form on our contact page.
Frequently Asked Questions