Rowlett Personal Injury Lawyer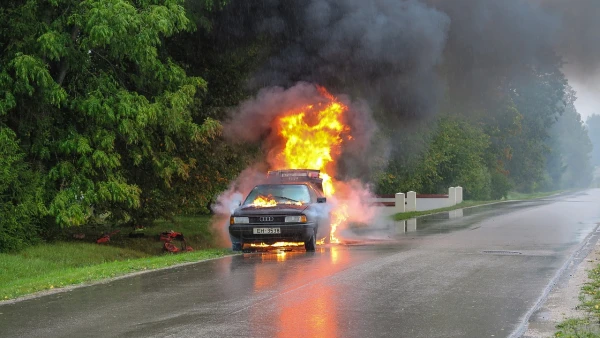 When you may miss work, have difficulty taking your children to school, experience severe complications like paralysis or loss of limb, and more.
The situation may seem even worse when the accident that led to the injury was not your fault.
Hire an Experienced Personal Injury Attorney in Rowlett, TX
At our firm, a Dallas car accident law firm, we provide representation to injured people in more than just the Dallas area. Our experienced Rowlett personal injury lawyers can help you get your life back in order and deal with the complexities of the local justice system.
The Range of Personal Injury Claims
Personal injury claims can be just as diverse as the injuries that accompany them. At our firm, a Dallas car accident law firm, , we have experience handling all kinds of cases involving motor vehicle accidents, from simple rear-end collisions to more complex crashes. No matter what details and fact patterns surround your claim, we may be able to help you achieve suitable compensation for the harm you have suffered.
Common Personal Injury Claims in Rowlett, Texas
Accidents with Rideshare Companies
Accidents with Grossly Negligent Drivers
Accidents with Bicyclists
Accidents with Rideshare Companies
Nowadays, rideshare companies like Uber and Lyft have become much more prevalent on the roads. While this may help to reduce some risky behaviors like drinking and driving, it also can lead to complicated legal situations. If you are injured in an accident with an Uber or Lyft driver, the company may fight against accepting responsibility for your injuries. Let our firm, a Dallas car accident law firm, help you get a fair shot at the compensation you deserve.
Accidents with Grossly Negligent Drivers
Some situations involve an opposing driver whose behavior is especially egregious. On top of compensation for the monetary and emotional damages you have suffered, the jury may decide to award you additional punitive damages as dictated by Texas Civil Practice and Remedies Code §41.008. According to the law, these extra damages are only available when the driver acted especially negligent, such as in drunk driving accidents or even in some accidents involving texting while driving.
Accidents with Bicyclists
If you are a bicyclist injured in an accident with a motor vehicle, your injury may be particularly severe. As an added complication, there are special rules for both bicyclists and vehicles when interacting on the road. Get in touch with our Rowlett bicycle accident lawyers as soon as possible so that we can begin working on the details of your claim.
How I Get Compensation in a Rowlett Personal Injury Case
There are several kinds of damage for which compensation can be sought by an injured person from the person responsible for their accident. Generally, our Rowlett personal injury lawyers look at the scope of the effect of the injury on the injured person's life when determining the amount of compensation to seek. Though compensation can be awarded by the court if a claim goes to trial, we also work to negotiate with the opposing attorneys to reach an agreeable settlement an avoid lengthy litigation.
Types of Compensation in a Personal Injury Case in Rowlett, Texas
Economic Damages
Non-economic Damages
Considering Fault When Calculating Compensation
Economic Damages
The first category of damages are those that directly affect the injured person's financial situation. Typical examples of these kinds of harm include the cost of medical care, loss of the person's wages while away from work due to the injury, and the cost of repairing or replacing the vehicle damaged in the accident.
Non-economic Damages
The other kind of damage available for compensation consists of those harms that cannot be readily valued on an objective level. Consisting of the person's pain and suffering, these harms are more subjective and are calculated on a case-by-case basis.
Considering Fault When Calculating Compensation
Though a person can sue for damages with as much as 50% of the blame for their accident, the theory of proportionate responsibility is the law of the land in Texas. Under this theory, any percentage of blame attributed to the injured person will be used to reduce their overall compensation. For example, a person whose responsibility for their accident is found to be 25% will see a 25% reduction in their total compensation as well.
For this reason, it is especially important that any injured person seek the services of a skilled Rowlett personal injury attorney like those at our firm, a Dallas car accident law firm, .
Start Working with Rowlett Personal Injury Lawyers Today
In any personal injury claim, time is a very important factor. To preserve evidence, retain witness' statements, and stand the best chance of significant compensation, it is best to get in touch with Rowlett personal injury lawyers as soon as possible.
At our firm, a Dallas car accident law firm, , we make it easy to start the process. Not only to we provide potential clients with a FREE initial consultation, but we also pledge not to collect a fee until we have won your case.
To get in touch with our Rowlett personal injury lawyers, call us today at 469-998-4069, or fill out the form on our contact page. Today is the day to get your life back in order.
Frequently Asked Questions