Rowlett Failure to Yield Accident Lawyer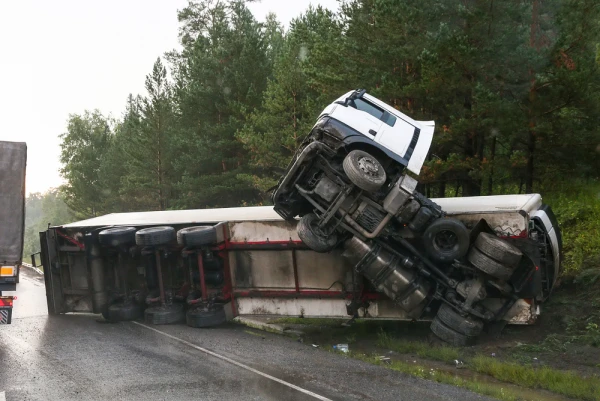 Drivers are required to yield the right of way to one another in order to promote safe driving practices in Rowlett. Unfortunately, some drivers disregard this requirement. They can drive in an aggressive and unsafe way. This can result in a major collision.
We're here to help if you were hurt in a failure to yield collision. It's easy to reach out to us when you want legal guidance. Just call (469) 998-4069. Let our Rowlett failure to yield accident lawyers step in to help you now. We'll focus on bringing you compensation for your losses.
Learn More About Failure to Yield Accidents
There are many different kinds of dangerous driving behaviors in the U.S. The Insurance Information Institution (III) ranks failure to yield as one of the primary causes of fatal accidents around the country. Other dangerous behaviors can include speeding, driving while impaired, and driving while distracted.
We understand when failure to yield accidents occur in our area. Sometimes, drivers fail to yield while they are trying to change lanes or merge onto the interstate. In other cases, drivers fail to yield at a four-way stop or a yield sign.
Failure to yield can easily lead to a collision in our area. If you were hurt because another driver failed to yield, we're prepared to take on your claim right now.
We'll Investigate a Rowlett Failure to Yield Accident
Failure to yield can cause accidents in Rowlett. Members of our team are ready to show that another driver caused your accident by failing to obey the right of way. We know that other drivers can try to blame you for a collision. That's why we'll:
Question all witnesses to the accident
Go out to the scene of the collision
Assess your police report
Work with an accident reconstruction team
This can allow us to establish the causes of your accident. Note that Texas is a comparative negligence state. This means that multiple people can be at-fault for a collision. It also means that you receive a smaller amount of compensation if you were partially to blame for a wreck.
Allow us to focus on showing that you were not liable for the collision. Get legal help handling your claim from a Rowlett failure to yield accident lawyer. Just call (469) 998-4069 so we can begin focusing on all of your needs.
Failure to Yield and Truck Accidents in Rowlett
Many drivers fail to properly yield here in Rowlett. This problem can be more dangerous when drivers of large trucks fail to yield. Commercial vehicles are very long. This means that they take up a lot of room when they change lanes or merge into traffic.
Truck drivers who yield improperly can end up striking other vehicles. This is dangerous because large trucks are so heavy. They can cause a lot of vehicle damage in the event of an accident. You can also end up facing serious injuries if you are struck by a large truck. Common injuries include:
Fractures and broken bones
Internal injuries and organ damage
Head, brain, and back injuries
Burns, cuts, and abrasions
You should seek medical care right away if you were hit by a truck in Rowlett. While you may be concerned about medical bills, you can get compensation for the treatment for any injuries you received in a failure to yield collision.
Seek Damages for a Rowlett Failure to Yield Accident
Medical treatment and vehicle repairs are often expensive after a failure to yield collision. Fortunately, you can take steps to get compensation for your losses by reaching out to a member of our team. We are fully prepared to help you settle your claim or even take your case to court.
We know how to work with insurance agents to help you get compensation for your losses. A settlement can help you receive funds for medical bills, lost wages, pain, and suffering. We'll go over any deals you are offered to make sure they are fair to you.
Our team also knows how to file a lawsuit for you in Rowlett. We'll stand up for you in front of a judge and jury. Let us get started now.
Speak to a Rowlett Failure to Yield Accident Lawyer
Get legal help on your side following a failure to yield collision. Start working to get the help you want by contacting us at (469) 998-4069. You can also complete our online contact form. Our failure to yield accident lawyers in Rowlett will put you first.
Take the first step to getting compensation for your losses with a free consultation from our team.
Frequently Asked Questions