Rowlett Motorcycle Accident Lawyer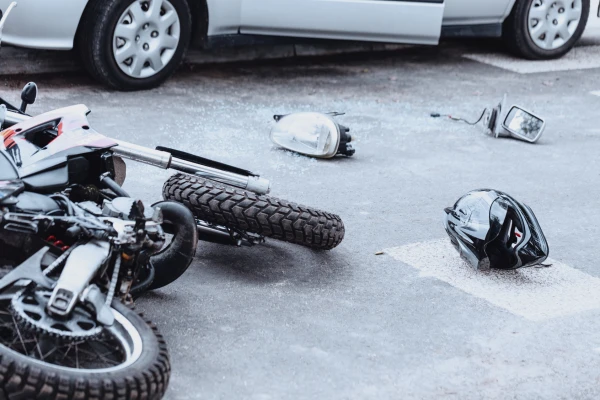 Motorcycles are one of the most exciting vehicles to driver on the roads around Rowlett, TX. However, driving a motorcycle can also be incredibly dangerous. Motorcyclists can be badly injured in accidents and their motorcycles can be totaled.
Dealing with the aftereffects of a motorcycle accident can be difficult on your own. The other drivers involved in the accident can try to keep you from getting compensation for your injuries. You can get help fighting back by contacting a Rowlett motorcycle accident lawyer today.
Information about Motorcycle Accidents in Rowlett
Statistics for Motorcycle Accidents
Motorcycle accidents are distressingly common, according to the National Highway Traffic Safety Administration (NHTSA). The NHTSA reports that, in 2016:
17,000 motorcycle accident resulted in property damage
57,000 people were injured in motorcycle accidents
3,308 people died in motorcycle accidents
Risk Factors for Driving Motorcycles
There are multiple reasons for the dangers associated with motorcycle accidents. Motorcycles don't provide riders with the same level of protection as other motor vehicles. This increases the odds that a driver will be seriously injured.
Additionally, many motorcycle drivers in Texas do not wear helmets. While this is technically legal in some circumstances, going without a helmet can increase the chances that you will be badly injured in a motorcycle accident.
Causes of Motorcycle Accidents in Rowlett
In many cases, motorcycle accidents are caused by other drivers. Car, truck, and van drivers often don't see motorcyclists and turn into their path or otherwise violate their right of way.
Motorcyclists are also at a higher level of risk from aggressive drivers or drunk drivers. Accidents that could just cause fender-benders in a car can have serious repercussions for a motorcycle driver, who is far more likely to be seriously injured.
Motorcycle accidents can also be caused by defective roads. Potholes generally don't badly damage cars, trucks, or vans, but a motorcyclist could be thrown off his or her vehicle and badly hurt.
You can fight for compensation from any individual that caused a motorcycle accident. This includes other drivers or even road construction companies that failed to keep the road in an acceptable condition. A motorcycle accident lawyer in Rowlett can help you fight for damages to pay your medical and repair bills.
Responding to a Motorcycle Accident in Rowlett
You can increase your chances of getting compensation for your injuries by taking the right steps after a motorcycle accident. Contacting a motorcycle accident lawyer is one of the best things you can do. Motorcycle accident lawyers:
Protect You from Insurance Companies
Many times, insurance companies for other drivers involved in an accident will approach you while you are recovering. They can try to convince you to take a subpar deal or otherwise badger you. A motorcycle accident lawyer can take over all communication with insurance companies, so you can recover.
Investigate Your Accident
Getting the compensation you need requires proof that the other driver was at fault and that they caused your injuries. A motorcycle accident lawyer can work with investigators, question witnesses, and gather evidence to strengthen your suit.
Handle Negotiations with the Other Driver
Not every motorcycle accident suit goes to court. In some cases, your motorcycle accident lawyer will meet with the other driver and their insurance agents to come to a settlement. A fair settlement can cover your medical bills so you can move forward with your life.
Stand Up for You in Court
If your suit does go before a judge, a motorcycle accident lawyer will take charge. You can get professional help from a legal team that understands how the court system works to improve your chances of winning your case.
Help from an Experience Motorcycle Accident Lawyer in Rowlett is Waiting
Motorcycle accidents can end in injuries and the destruction of your motorcycle. You can be left with high bills and a long road to recovery. Fortunately, you do not have to walk this road alone. A Rowlett motorcycle accident lawyer can help and support you.
You can get advice and legal care from an experienced law team today. We provide our clients with support in and out of the courtroom. We can start building your case immediately, starting with a FREE consultation, and we promise not to charge any legal fees unless you collect your compensation.
Call us at (469) 998-4069 or fill out our online contact form to get the help you need today.
Frequently Asked Questions