Rowlett Truck Accident Lawyer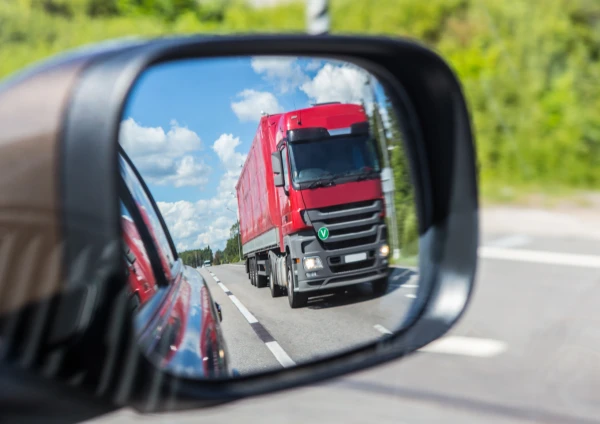 Truck accidents are getting increasingly common around the country, and Rowlett is no different. Victims of truck accidents often suffer from:
Shoulder and Leg Injuries
Dislocations and Fractures
Spinal Cord and Head Injuries
Getting compensation for the medical bills associated with these injuries can be difficult. Trucking companies and truck drivers often work with skilled insurance agents to deny claims.
You can get help fighting for the compensation you deserve by contacting a Rowlett truck accident lawyer. Your chances of winning a truck accident suit can improve if you get help right away. Don't put your future at risk by delaying.
Causes of Truck Accidents in Rowlett, TX
Truck accidents caused over 100,000 injuries in 2016 alone, according to the Federal Motor Carrier Safety Association (FMCSA). These accidents were frequently caused by drivers that were:
Tired or Fatigued
Unqualified
Distracted or Drunk
Truck accidents can also occur because truck drivers ignore traffic laws by speeding or following another driver too closely. In some cases, the trucking company itself is to blame for the accident, often because they fail to complete proper maintenance.
Both trucking companies and truck drivers will often try to deny their fault in an accident. This can make it more difficult for you to get compensation for your medical bills. Luckily, you can reach out to a truck accident lawyer in Rowlett to get help fighting back.
Getting the Compensation You Need after a Truck Accident
Most trucking companies carry full insurance polices on their trucks and drivers. This means that they have the funds to pay for your medical bills. It also means that they have insurance agents on their side who will work against you.
A truck accident lawyer in Rowlett can help you stand up for yourself by:
Conducting an Investigation
Gathering information about the accident is an important part of building a truck accident suit. Your truck accident lawyer can take charge by:
Hiring Investigators
Speaking with Eye-Witnesses
Looking for Evidence
In some situations, your truck accident lawyer will even reconstruct the accident. During the investigation stage of your case, your truck accident lawyer can also handle all communication with insurance agents and the trucking company so you can recover.
Negotiating with the Trucking Company
The insurance agents working for the trucking company may approach you soon after the truck accident. These agents frequently offer truck accident victims low settlements if you promise not to sue the truck company or the driver.
Accepting a settlement without having a legal professional look over it can be a big mistake. You can end up agreeing to a payment that won't cover your medical bills.
Trusting a truck accident lawyer increases your odds of getting an acceptable settlement. A truck accident lawyer understands how insurance agents think and will work to negotiate a settlement that won't leave you stuck with impossibly high medical bills.
Going to Court
Sometimes, a truck accident suit cannot be settled. In this situation, you will go before a judge. Your truck accident lawyer will argue your case. You need an experienced law firm on your side with an understanding of the court system in Rowlett.
Select the Truck Accident Lawyer You Need
Picking the right truck accident lawyer can impact whether or not you win your case. You can make sure you're ready for the coming legal fight by selecting a truck accident law firm with:
Experience. Law firms that have handled cases like yours before will have a better chance of winning your suit.
Skill. Truck accident lawyers who have worked to become experts in the field can strengthen you suit. You deserve a lawyer that is knowledgeable and that has a history of wins.
Good Values. A trustworthy truck accident lawyer can make it easier for you to relax and focus on your recovery. Look for a law firm that doesn't take payment for legal fees unless you win your case.
Let a Truck Accident Lawyer in Rowlett Support You
Truck accidents don't have to destroy your life. You can get help fighting against trucking companies and high-powered insurance agents by working with a Rowlett truck accident lawyer. You can count on an experienced legal team to give you the support you need.
We're here to offer you advice and to take on your case. We understand how the legal system in Rowlett works and the importance of getting you fair compensation. Find out what we can do for you by contacting us for a FREE consultation.
You can get the help you need by calling us at (469) 998-4069 or filling out our online contact form.
Frequently Asked Questions