Rowlett Blind Spot Accident Lawyer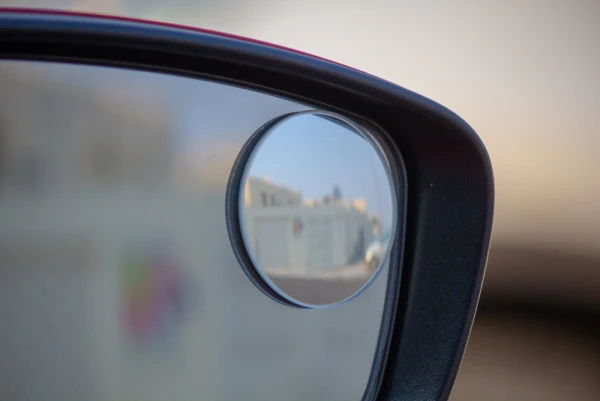 Many vehicles in Rowlett have blind spots. Drivers are typically unable to see other vehicles or even people in these blind spots. This can result in an accident if a driver does not check a blind spot before changing lanes or merging with traffic.
We are here to help if you were hurt in a blind spot accident. You can begin working on your claim with a Rowlett blind spot accident lawyer. Allow us to focus on bringing you compensation for your losses. Reach out to us by calling (469) 998-4069.
Descriptions of Blind Spots for Large Trucks
As we mentioned, most vehicles have blind spots. However, passenger vehicles usually have fairly small blind spots. This is not true when it comes to large commercial vehicles. Semi-trucks and other large trucks have multiple blind spots. According to the Federal Motor Carrier Safety Administration (FMCSA), these vehicles have blind spots:
On either side of the vehicle
Up to 20ft in front of the vehicle
Up to 30ft behind the vehicle's rear bumper
Drivers have mirrors to try to diminish these blind spots as much as possible. However, if you cannot see a truck's mirrors then you are probably in a blind spot. The experts recommend staying out of blind spots as much as possible.
Steps to Take After a Blind Spot Accident in Rowlett
There are some steps you should take immediately if you were hit by a large truck in Rowlett. First of all, make sure that you contact the police. Inform the police that you were in an accident. They'll likely come out to the scene of the accident to gather information. They can then file a report.
You can also take proactive steps after a blind spot collision. Make sure that you:
Get contact information from the truck driver and witnesses
Take pictures of your injuries and the damage to your vehicle
Get medical care if you were hurt
Contact a truck accident lawyer in Rowlett
It's also important to report your accident to the insurance company. You can contact a lawyer before speaking with insurance agents. We'll deal with insurance representatives on your behalf, just call us at (469) 998-4069. Allow our Rowlett blind spot accident lawyers to handle all your legal needs.
Fault for Blind Spot Accidents in Rowlett
A lawyer can also work to establish liability after a bling spot accident in Rowlett. This can allow you to focus on getting compensation for your losses. Allow us to work to show that a truck driver did not properly check their blind spots before:
Backing up
Changing lanes
Passing another vehicle
Accelerating
As we mentioned, it is a good idea to avoid a truck's blind spot. However, a trucker should check these spots before performing driving maneuvers. We know how to assess an accident to determine fault here in Rowlett. Let us dig into your situation now.
Losses Associated with Rowlett Blind Spot Accidents
You can face major expenses if you were struck by a truck in Rowlett. These accidents can leave you facing medical costs associated with:
Emergency treatment
Hospitalization
Medical tests and procedures
Rehabilitation and physical therapy
Medical expenses are not the only losses associated with a blind spot accident in Rowlett. You may also need funds to pay for the repairs of your vehicle. In some cases, a truck accident can end up totaling your vehicle. We know you may also want compensation for your pain and suffering.
Members of our team are standing by to assess all the losses you sustained in Rowlett. Contact us today to start getting the help you want. We'll focus on investigating your case and dealing with insurance agents for you.
In some cases, a lawyer can settle your claim out of court. Settling your claim allows you to avoid court fees. Settling a claim also tends to take less time than filing a lawsuit against the driver who struck you. However, our team can help if you want to take your claim to court. This can be a good option if insurance agents refuse to treat you fairly.
Work with a Rowlett Blind Spot Accident Lawyer Today
Contact our team if you were in a blind spot collision in Rowlett. Let us handle all aspects of your legal case so you can focus on healing. Our blind spot accident lawyers in Rowlett are here to help you get compensation for your losses. Find out more by calling us at (469) 998-4069. You can also complete our online contact form.
Get legal help when you want it by contacting us for your free consultation.
Frequently Asked Questions