Flower Mound Uber and Lyft Rideshare Accident Lawyer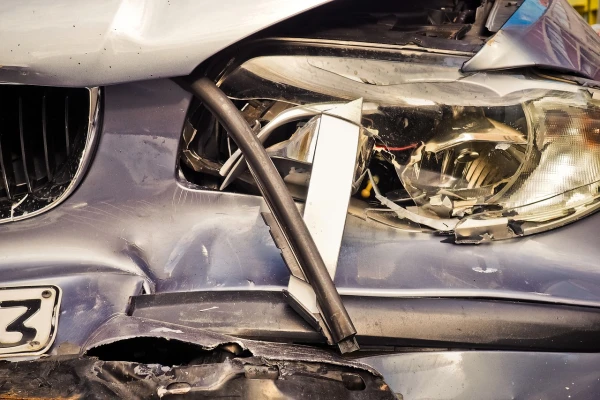 As the gig economy continues to experience growth, more and more people are turning to side jobs as rideshare drivers to supplement their income. While this may work to alleviate traffic in congested areas and lower rates of drunk driving, it also encourages drivers to travel at fast speeds and, sometimes, to drive dangerously in order to increase their number of fares. Plus, accidents caused by workers of Uber and Lyft may lead to serious injuries, and injured people may find themselves unable to lead a successful claim against these well-resourced juggernauts of companies.
At our firm, a Dallas car accident law firm, our goal is to help injured clients and their families get the compensation they need and that justice demands. As a personal injury law firm, our Flower Mound attorneys are seasoned in the legal arena and have years of experience under their belts. They can help you iron out the details of your claim, contact witnesses, collect and preserve physical evidence, negotiate with opposing counsel for a pre-trial settlement, and pursue your best interests in court if necessary.
Experience Matters When Selecting My Attorney
For any personal injury claim, relevant legal experience is a crucial factor that you should consider before hiring an attorney to represent you. It is best to find a law firm that has dealt with similar claims and injuries in the past, as they will be able to draw on that knowledge to boost your claim. For example, our Flower Mound Uber and Lyft rideshare accident lawyers have worked on cases that involve the following issues and much more:
Pedestrian collisions
Motorcycle accidents
We have seen injuries like Traumatic Brain Injuries (TBIs), broken bones, paralysis, loss of limb, and even wrongful death in extreme circumstances. No matter what your injury is and regardless of the specifics of your claim, our skilled attorneys can fight for the compensation you and your family need to restore your life balance.
Local Experience is Best
It is preferable for you to find a local Flower Mound attorney like the ones we have at our firm, a Dallas car accident law firm, for a variety of reasons. Not only does a local lawyer have intimate knowledge of the court system in Flower Mound, allowing them to handle claims as quickly and efficiently as possible, but there may be additional perks as well. Attorneys who work in the area may be able to:
Know what kinds of arguments local judges prefer
Rely on past experience negotiating with local defense attorneys
File your claim within the two-year statute of limitations
Have contact with local expert witnesses
The added insider knowledge of local lawyers can help you in cases like Uber and Lyft rideshare accidents because knowing the local processes may grant them an edge against the lawyers of these large companies.
Compensation for My Damages
There are two kinds of general or compensable damages for which you can sue at-fault drivers. Each category requires its own evidence to support your claim, and our Flower Mound Uber and Lyft rideshare car crash attorneys can help you collect and preserve such evidence to improve your chances at significant compensation.
Economic Harms
These damages are the ones that directly impact your bank account. Called "economic" because they are monetary in nature, they can include such harms as medical bills, property repair or replacement costs, lost wages due to your injury, the cost of a rental vehicle, and similar damages.
Non-economic Harms
These damages are much more subjective in nature and often require the testimony of an expert witness in order to be assigned appropriate monetary values. Non-economic harms can include physical pain, mental anguish, and similar personal harms you suffer. Even seemingly straightforward crashes like rear end accidents can result in significant mental and physical harm, and you ought to be compensated for those damages by the person who caused them.
Compassion goes a long way toward making clients comfortable with their attorneys. In addition to our years of experience handling Uber and Lyft rideshare accidents in Flower Mound, our firm, a Dallas car accident law firm, also has an empathetic understanding of the difficulties you and your family face after a significant injury. Stress, mounting bills, reduced income: all of these can become too much to deal with in the face of an arduous legal struggle.
To help you in this tough time, we do not collect payment unless we win your claim. We also offer you a FREE consultation in order to discuss our credentials and viability of your case. Start the process today by calling 469-998-4069 or by filling out the form on our contact page.
Frequently Asked Questions