Denton Personal Injury Lawyers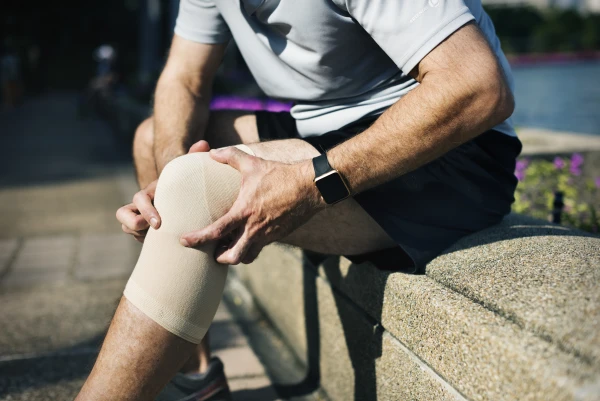 Accidents happen all around us, but rarely are we fully prepared for the consequences of injury. When the accident was not our fault, the situation can become even more tragic. Luckily, Texas law is on the side of the injured person in these cases and injured people may be eligible for significant compensation from the person whose actions harmed them.
How can a Denton personal injury attoreny help you pursue justice and get a financial award after an injury?
If you are injured, the best chance for evaluated compensation can be found by bringing Denton personal injury lawyers into your case.
At our firm, a Dallas car accident law firm, we have worked with clients in a wide variety of personal injury claims. From car accidents to slip and fall injuries, we have the necessary tools to get you and your family the compensation you need to get your life back on track.
What injuries can you file for in a personal injury claim for in Denton, TX?
Broken bones
Loss of limb
Paralysis
Spinal cord trauma
Burns
Traumatic Brain Injuries (TBIs)
Even in the most serious cases with lifelong implications, our Denton personal injury lawyers can help you get the legal results you deserve.
Who I Can Sue For Damages
To begin the process of recovering compensation, you must file your claim in court within two years from the date of your initial injury, according to Texas Civil Practice and Remedies Code §16.003. Failing to file your claim in court within that two-year time limit may mean that you lose the right to pursue compensation from the at-fault parties. But first, it is important to take stock of all the people involved in your case who may have liability for your injuries.
Dram Shop Law
If your injury was caused by a drunk driving accident, it is possible that more entities than just the intoxicated driver are on the hook for compensation. In certain situations, such as giving alcohol to a minor driver or continuing to serve a patron who is already observably drunk, the establishment that served the driver alcohol may be deemed liable as well. At our firm, a Dallas car accident law firm, , we look into every drunk driving accident claim to make sure we pursue all possible avenues for compensation.
Rideshare Companies
Sometimes, car accidents may involve drivers for rideshare companies like Uber and Lyft. These claims require a local Denton personal injury lawyer with plenty of experience to handle negotiations with corporations who have vast amounts of resources at their disposal. Our attorneys can provide that benefit to you and spare you the difficulty of interacting with companies that fight hard to avoid accountability. Some ways in which the companies may be found liable for compensation include:
Failing to perform an adequate background check on drivers
Liability not covered in their driver's contract
Non-legally-binding contracts
Property Owners
In other situations, the owner of the property can be liable for your injuries. For example, you may be able to sue a landowner after a slip and fall accident, a trucking company after a truck accident, or even the owner of a vicious dog if that animal attacks you. Figuring out which entities have liability is a crucial part of developing a successful claim and legal strategy. Our Denton personal injury lawyers can build a strong case for your compensation by digging into the details of your claim.
Types of Damages in My Claim
Personal injury law spans a wide gamut, from more basic rear end car accidents to more complex issues of defective drugs and more. Regardless of your kind of claim, there are two categories of damages for which you can pursue compensation.
What types of compensatory damages are most common in personal injury cases?
Economic Harms
Non-economic Harms
Exemplary Damages
Economic Harms
The first category, economic damages, includes all harms that have a direct effect on your finances. For example, you may sue for such items as your medical bills, the cost of replacing any damaged property, and even the amount of income you have lost as a result of being physically unable to work.
Non-economic Harms
This second category of damages is subjective in nature and includes issues that do not have a clear monetary value. Some common non-economic damages include physical pain and suffering, mental turmoil, loss of companionship, and even loss of enjoyment in life. Since these are subjective, their values can vary greatly. For example, a person injured in a bicycle accident may have worse pain than someone driving a more protected vehicle.
Exemplary Damages
The third category of compensation exists, but it is not pursued by claimants. Instead, the jury awards this additional payment as a form of punishment for behavior that is deemed to be exceptionally negligent and wanton. A case involving drunk driving or texting while driving, for instance, may warrant this extra compensation.
Get a FREE Consultation Today
If you are injured by the fault of someone else, it is important that you get the justice you deserve. At our firm, a Dallas car accident law firm, , we are keen on helping you and your family achieve the compensation you are due. We offer clients a FREE consultation to learn more about each case and we do not collect a fee unless we have won your claim.
To get in touch with us, fill out the form on our contact page or call 469-998-4069 today.
Frequently Asked Questions