Denton Wrongful Death Car Accident Lawyers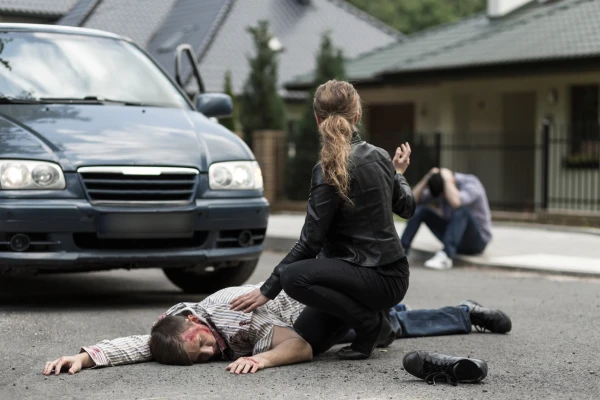 Car accidents in Denton can have a number of devastating consequences. The most severe outcome of any accident involves the loss of a loved one. Many times, individuals who find themselves in this situation do not know what to do next or who to turn to for help.
We can provide you with the support you need if you have lost a beloved family member. Our team of Denton wrongful death car accident lawyers will offer you compassionate understanding while we take on your legal battle.
We know that no one wants to think about legal issues and courtroom battles while they grieve. Allow us to handle you case so you can focus on more important issues at this time. We'll deal with insurance companies and any legal hurdles you might face so you can focus on your family.
Understand Your Options with a Wrongful Death Car Accident Suit
Wrongful death suits are used by the state of Texas to allow individuals to get compensation after the death of a loved one. Legally, you only have the right to bring a wrongful death suit against someone if they are responsible for the death of a:
We understand that you may not want to focus on legal issues immediately after your loss, but it is important that you move forward with a suit quickly. You will only have two years to file a wrongful death suit after the death of a loved one. Let us get to work on your case right away so we can help you get the closure you need.
Let Our Legal Team Help You Today
Our group of Denton wrongful death car accident lawyers strives to provide all of our clients with sterling support. We will offer you:
Legal Protection
The individual who caused the death of your family member will likely be working with a high-powered insurance company. These insurance companies frequently approach grieving families and offer predatory settlements.
The goal of these settlements is to take advantage of your grief. We can step in immediately and take over all communication with the insurance company. We'll make sure you have the space you need to heal and we'll vet any settlement offer to ensure you aren't mistreated.
Honest Legal Advice
You deserve to know the truth about your case. No two wrongful death car accidents are the same. We will let you know what we believe to be your best course of action, openly and truthfully.
Compassionate Care
We'll handle your case with care and concern for your emotional state. We know the challenges you're currently facing can seem impossible. Let us work on addressing your personal needs throughout your legal battle.
Hardnosed Investigations
We understand how important it is to get answers about every wrongful death car accident. We'll dig into your case with skilled investigators so we can get the answers you need. Our team has experience determining exactly what happened and who is to blame for any car accident.
We'll Fight for the Compensation You Deserve
Dealing with the wrongful death of a loved one can leave you with incredibly amounts of debt. A wrongful death car accident suit can allow you to receive compensation for any medical bills you may be left with as well as funeral costs.
We can also fight to ensure you receive damages for lost earnings or inheritance. You may be entitled to further payments for the mental anguish you have suffered and for the loss of your family member's love, companionship, and support.
Nothing can bring back the family member you lost, but a wrongful death suit can give you closure. In many cases, a wrongful death suit is the only opportunity you have to punish the individual responsible for your loved one's death.
Start Getting the Legal Support You Need Right Now
Losing a loved one is the most painful situation many of us can imagine. We understand what you're going through. Let us take on your case and ensure that your case goes as smoothly as possible. Our Denton wrongful death car accident lawyers will work tirelessly to support you while aggressively going after the driver that caused the accident. You can set your case in motion today by filling in our online contact form or calling (469) 998-4069.
We're here to provide you with the support you need, starting with a FREE consultation about your situation.
Frequently Asked Questions