Grapevine Out of State Drivers Accident Lawyer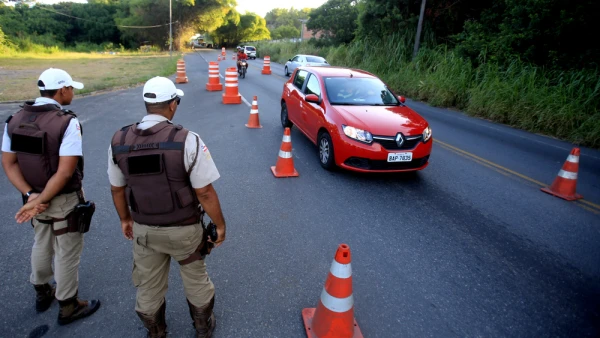 Nothing can ruin your day like a car accident. Even a minor "fender-bender" in a parking lot can make you late for work or lead to an unpleasant encounter with an angry driver. Major car accidents can be even worse. Your car may be damaged beyond repair, and you and your passengers may be injured. Sadly, many car accidents are also fatal.
If you get into an accident with an out of state driver, the situation may become extra complicated. An out of state driver may not have adequate insurance coverage to pay for damages. They may also try to use the law against you even when the accident wasn't your fault.
That's why it's very important to explore your legal options after an accident with an out of state driver. At our Grapevine, TX law office, we have handled many cases involving out of state drivers. We understand what you're going through. Our car accident lawyers will be happy to answer your questions and help you determine your next steps.
Dial (469) 998-4069 today to schedule a complimentary consultation with one of our lawyers. There's no obligation when you call. If you use our services, you won't pay us unless we help you win the compensation you deserve. Let us help you with your out of state driver accident.
Why Out of State Driver Accidents Happen
Out of state driver accidents can have multiple causes. The risk factors involved in these collisions are similar to the factors involved in any car accident:
Reckless Driving
An out of state driver may cause an accident by driving recklessly. Behaviors like speeding, running red lights, or changing lanes without signaling can cause a collision. An out of state driver may also cause a car crash by tailgating or failing to check their blind spots.
Impaired Driving
Impaired driving also causes numerous accidents involving out of state drivers. This can include driving under the influence of drugs or alcohol, as well as distracted driving. An out of state driver may cause an accident while texting or using apps on their smartphone. They may also become dangerously distracted by a passenger or a pet.
Driver Fatigue
Did you know that tired drivers are three times more likely to be in a car accident? While any driver can suffer fatigue, an out of state driver may be more likely to be drowsy if they've been traveling. A long road trip can lead to driver exhaustion. The driver may also be fatigued if their body hasn't adjusted to a new timezone.
Bad Weather
Like all drivers, out of state drivers are vulnerable to bad weather. Rain, snow, and fog can create dangerous driving conditions. For an out of state driver, the accident risk may increase if they're not used to the local weather conditions. For example, a driver from a desert state like Nevada may not be used to driving in heavy rain. They may be more likely to cause an accident during Texas' monsoon season.
Risk Factors Unique to Out of State Drivers
Out of state drivers also face unique accident risks that local drivers take for granted.
First, an out of state driver may not be familiar with the Texas Department of Transportation (TxDOT) state driving laws. They may cause an accident out of ignorance because they're not familiar with local regulations.
For example, some states have unique right-of-way laws or laws about turning right on a red light. An out of state driver may cause an accident because they're following the laws of their home state, not Texas. However, ignorance of the law is not a valid legal excuse. The out of state driver will still be held liable to Texas law.
Second, out of state drivers aren't familiar with the region. They may cause an accident because they're driving to find an address on a foreign street. In other scenarios, they cause accidents because they're unaware of road conditions that locals take for granted. For example, they may not be aware of "blind" intersections or streets that are prone to flooding.
Texas Insurance Laws vs. Other States
In general, handling a car accident involving an out of state driver isn't that different than an accident with a local. If you're hit by an out of state driver, follow normal accident procedures:
Seek medical attention for anyone injured
Move your vehicle out of traffic, if possible
If safe to do so, take photos and videos of the accident scene
Exchange contact information and insurance information with the other driver
However, an out of state driver accident can become complicated because different states have different insurance requirements. According to the Texas Department of Insurance (TDI), all drivers in the Lone Star State must have a minimum 30/60/25 coverage. This means Texas drivers must carry:
At least $30,000 in liability for injuries per person
At least $60,000 in total accident liability
At least $25,000 of coverage for property damage
Unfortunately, not all states require this same amount of minimum coverage. In fact, a few states don't require drivers to carry any auto insurance whatsoever.
If the out of state driver involved in your car accident doesn't have enough insurance to cover damages, you may be faced with a complicated situation.
What to Do if an Out of State Driver Skips Town
Many people also worry about an out of state driver "disappearing" after they leave the state. What happens if they gave you the wrong information, or they (or their insurance company) refuses to answer your calls?
Although it can be more difficult to track down a driver in another state, it's not impossible. Their legal responsibilities don't vanish simply because they've left Texas. Auto accident lawyers can track down an out of state driver and serve them with a lawsuit. If the driver fails to respond to the summons, lawyers can escalate the case with a judge in their state.
Get Help for Your Out of State Driver Accident
If you need legal help after an out of state driver accident, call us today at (469) 998-4069 for a free legal consultation. You can also make an appointment online. Don't let an out of state driver disrupt your life.
Frequently Asked Questions