Grapevine Cargo Truck Accident Lawyer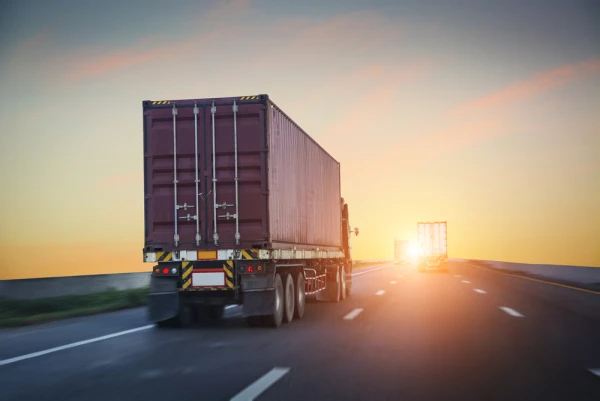 Make sure you're ready to get compensation after a cargo truck accident in Grapevine, Texas. Begin working with a lawyer quickly after your accident to build your claim. Your lawyer can focus on helping you handle insurance agents and the truck driver who struck you.
Find out more about getting damages to cover your losses by calling us at (469) 998-4069. A Grapevine cargo truck accident lawyer can take charge of your case right now. We know how to help you in and out of the courtroom.
Different Kinds of Cargo Truck Accidents in the U.S.
You may wonder about the definition of a cargo truck in the U.S. These vehicles are a kind of commercial truck. Any truck that carries cargo is a cargo truck. This means that 18-wheelers, semi-trucks, and big rigs are all cargo trucks. Some of these trucks may haul:
Fuel
Logs
Grains or gravel
Concrete
The Federal Motor Carrier Safety Administration (FMCSA) reports back information about cargo truck accidents. According to the FMCSA, there were around 56,000 injury crashes involving cargo trucks in 2017. We're standing by to help if you were one of the many people hurt in a cargo truck collision.
Your Options After a Grapevine Cargo Truck Accident
There are a number of steps you can take after a cargo truck accident in Grapevine. Some steps can help you build a claim to get compensation for your accident. For example, it's important that you contact the police and tell them about your accident.
Police officers can then come out to the scene of the accident to assess what happened. They may even perform field sobriety testing for the cargo truck driver who struck you. Driving while under the influence of alcohol or drugs is against the law in Grapevine.
It's also a good idea for you to gather some evidence of your own before you leave the scene of the collision. The professionals recommend that you:
Take pictures of your vehicle damage and injuries
Get contact information from the truck driver and witnesses
Make sure that you seek medical care if you were hurt in the accident. It's also important that you reach out to a cargo truck accident lawyer in Grapevine after your collision. A lawyer can begin providing you with information about your case today. Just call (469) 998-4069.
Examples of Compensation for Cargo Truck Accidents
A cargo truck accident can leave you with quickly rising medical costs. Medical care in our state is often very expensive. You may have concerns about covering the costs for your:
Hospital stay
Medical testing
Surgeries and other procedures
Medication costs
Physical therapy and rehabilitation
A truck accident lawyer in Grapevine can help you secure damages to cover these losses. You can also get compensation for the damage to your vehicle. Additionally, the individual who caused your accident can cover your:
Lost wages at work
Diminished earning potential
Pain, suffering, and mental anguish
You could even get exemplary damages in some cases. These damages are designed to penalize the driver who struck you. Note that Texas is a comparative negligence state. This means that you can get partial compensation even if you were partially at-fault for the collision.
Work to Resolve Your Cargo Truck Claim in Grapevine
You can work with a lawyer to build a claim after a cargo truck collision in Grapevine. A lawyer can step in to investigate the causes of your accident quickly. Many cargo truck accidents occur when a driver breaks the law. For example, drivers may speed or run a red light.
Your lawyer can approach insurance agents after investigating your case. We understand the strategies that work to handle insurance representatives in Grapevine. We're ready to negotiate for you, while working to bring you a settlement to cover all of your losses.
Settlements let you get compensation without taking your case to court. This could help you avoid court fees. It can also allow you to get compensation more quickly. However, you can speak with a lawyer about filing a lawsuit if you wish.
Allow a Grapevine Cargo Truck Accident Lawyer to Help You
Want compensation after a cargo truck accident in Grapevine, Texas? Begin working with a member of our team right away. We are prepared to assess your unique needs after a collision. It's easy to reach out to a cargo truck accident lawyer in Grapevine. Just call (469) 998-4069. You can also choose to complete our online contact form.
We offer clients in your situation a free consultation.
Frequently Asked Questions