Grapevine Uninsured Motorcycle Accident Lawyer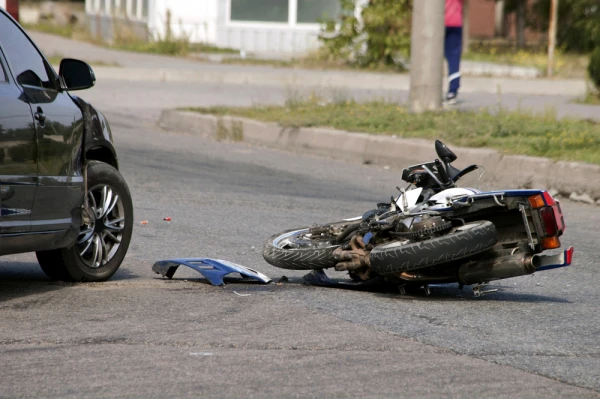 Motorcycle accidents can be brutal. Collisions involving motorcycle riders have a high rate of serious injuries and fatalities. As a result, these accidents can become a complicated legal case for all parties. If the accident involves an uninsured motorcycle, the situation can get even messier.
Uninsured motorcycle riders still have rights. If you're in a crash involving a motorcycle rider who doesn't have insurance, you may still be held liable for damages if you're responsible for causing the incident. Similarly, if the uninsured motorcycle rider is the one responsible, you still have legal options.
Motorcycle accidents can have serious consequences for riders, drivers, passengers, pedestrians, and others who may be involved. These collisions cause property damage as well as injuries and even death. Motorcycle riders who become injured may face medical bills totaling hundreds of thousands or even millions of dollars.
Safe motorcycle riding includes carrying insurance. However, if you're in an accident with a negligent motorcyclist who isn't insured, you're not alone. Our Grapevine, TX motorcycle accident lawyers can assist you. Call our law offices today at (469) 998-4069 or go online to schedule a free consultation appointment. We can help you understand your legal rights in an uninsured motorcycle accident.
Motorcycle Accident Risks
Did you know that motorcyclists are 28 times more likely to die in a traffic accident than occupants in a car or truck? According to the National Highway Traffic Safety Administration (NHTSA), over 4,900 motorcyclists were killed in accidents in 2018.
The death rate is higher for motorcyclists because their vehicles offer no protection to riders. In a crash, there's nothing separating the motorcyclist from the other vehicle. The impact force of an accident can also throw motorcycle riders off their bike.
Even with helmets and other safety gear, motorcyclists are prone to severe injuries. Most riders need to be hospitalized after a crash. Common motorcycle rider accident injuries include:
Broken bones
Internal bleeding and organ damage, including collapsed lungs
Cuts, burns, bruises, and severe scrapes
Spinal cord injuries
Neck injuries
Head injuries
Following a motorcycle accident, many riders require surgery to heal from their injuries. They may also need physical therapy or other forms of rehabilitation. Some accidents lead to full or partial paralysis. Riders may be unable to walk again and may require long-term home care.
In the worst accidents, motorcyclists may become comatose or suffer traumatic brain injuries (TBIs) that lead to a persistent vegetative state. They can become a significant financial and emotional burden to their families.
Texas Motorcycle Insurance Requirements
Although motorcycle insurance can't prevent an accident, it can help riders and their families in the aftermath of a collision. Motorcycle insurance protects riders who may be liable for an accident and can help cover the costs associated with a legal defense, medical bills, and other expenses.
Yet a surprising number of motorcyclists ride without insurance. Riding a motorcycle without insurance is a risky practice. In Texas, it's also illegal. Motorcyclists are required to carry insurance. If they're uninsured, they face legal penalties such as fines and may have their license revoked or the motorcycle impounded.
According to the Texas Department of Insurance (TDI), motorcycle riders are required to carry the following insurance liability minimums:
At least $30,000 for each person injured in the accident
At least $60,000 for the total accident
At least $25,000 for property damage
This is known as 30/60/25 coverage. Mopeds and scooters are also required to carry this insurance. However, vehicles that are not driven on public roads — such as dirt bikes — do not require motorcycle insurance.
Reasons Why Motorcycle Riders Don't Carry Insurance
Given the potential consequences of an accident, you may wonder why anyone would ride a motorcycle in Texas without insurance. Unfortunately, motorcycles often attract "adrenaline junkies" and other riders who have risk-taking personalities.
The NHTSA reports that 29% of motorcycle riders involved in fatal accidents in 2017 did not have valid motorcycle licenses. It's very likely that they were also uninsured. Some individuals may simply think they don't need insurance because they believe they won't be in an accident.
Motorcycle insurance can also be very expensive. Some riders only use their motorcycle for recreation, not regular daily transportation. These motorcyclists may only use their motorcycle on weekends or a few times a year for vacations. They may feel the extra cost of insurance isn't necessary.
Other motorcycle riders may be unaware of the insurance laws. If they own a car, they may falsely believe their existing car insurance coverage extends to their motorcycle. While many insurance companies offer special packages that cover cars and motorcycles, a standard auto insurance plan does not automatically extend to motorcycles.
Finally, new motorcycle owners may get involved in an accident before they have had an opportunity to purchase insurance. Many motorcyclists buy their vehicles second-hand. As a result, they may not purchase an insurance policy right away.
What to Do After an Accident with an Uninsured Motorcycle
If you're involved in an accident with an uninsured motorcycle rider, tend to the accident scene first. Call emergency services for anyone injured in the collision. Then, if possible, move all vehicles to the side of the road or a parking lot. Don't cause a second accident by blocking traffic.
If it's safe to do so, take photos and videos of the accident site. Focus on any damage to your vehicle, as well as the motorcycle or other cars that may be involved. Be sure to highlight skid marks or other environmental damage. This can help determine liability.
Make sure you also get the motorcycle rider's contact information. Even if they don't have insurance or a proper license, get their name, phone number, and address. You may also wish to take a photo or write down their motorcycle plate number.
Finally, get help from a motorcycle accident lawyer. Our Grapevine law office is ready to assist you. Contact us today by calling (469) 998-4069 for a free consultation to explore your legal options after an accident involving an uninsured motorcycle. If we take your case, you won't pay for our services unless we help you win compensation.
Frequently Asked Questions