DeSoto Uninsured Motorcycle Accident Lawyer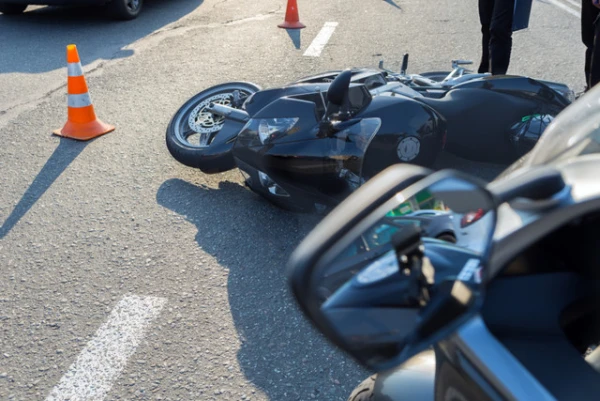 Were you hit by an uninsured motorcyclist in DeSoto, Texas? If so, you can still take steps to get compensation. We know that most drivers get compensation from another driver's insurance company after a collision, but you do have other options available.
Find out how to get damages by working with a DeSoto uninsured motorcycle accident lawyer. Our team is focused on putting your first after a collision. Reach us by calling (469) 998-4069. Go over the best ways to get compensation for your medical bills and other expenses right now.
Facts About Uninsured Drivers in Texas
The state of Texas requires drivers to acquire insurance before they legally operate a vehicle. However, some drivers ignore this regulation. According to the Insurance Information Institute (III), over 14% of drivers in Texas did not have insurance in 2015.
Some drivers without insurance operate motorcycles. These drivers can even end up causing a serious collision. Many drivers in this situation want to avoid contact with the police. This is because driving without insurance is a criminal act in Texas.
An uninsured motorcycle rider could try to get you to avoid contacting the police. However, it is recommended that you report all accidents to the police. This helps to show that the accident actually happened. It may also help you get compensation after you are struck by an uninsured motorcyclist in DeSoto.
Your Insurance and Uninsured Motorcyclists in DeSoto
Many drivers in Texas can get compensation through their own insurance company if they are struck by an uninsured motorcycle driver. Insurance companies in Texas have to automatically offer uninsured/underinsured driver coverage.
Underinsured/uninsured driver policies can help you get compensation to cover your losses after a collision. This kind of insurance can help you get damages for your medical expenses and vehicle repairs.
However, you should know that most uninsured/underinsured driver policies offer limited amounts of compensation. You may receive a few thousand dollars to cover your losses.
You should also know that drivers are legally allowed to refuse uninsured/underinsured driver insurance. If you decline underinsured/uninsured driver insurance, you cannot easily seek compensation after an accident with an uninsured motorcycle rider. You have to have a policy in place before your accident to seek compensation.
Learn more about this process by calling (469) 998-4069. Our uninsured motorcycle accident lawyers in DeSoto are ready to answer your questions.
Liability for a DeSoto Uninsured Motorcycle Accident
It's important to focus on the causes of a motorcycle accident. Failure to carry insurance does not cause accidents in our area. This means that the motorcycle driver could try to blame you for the accident.
We'll work to investigate the actual causes of your accident. This can help us show that a motorcycle driver caused your collision. Our team investigates wrecks by:
Visiting the scene of the accident
Speaking with all witnesses who saw the collision
Review the police report about the accident
Working with accident reconstruction technicians
We are familiar with many of the common causes of motorcycle accidents here in DeSoto. We can work to show that a motorcyclist ignored the rules of the road. Some motorcyclists behave aggressively. They can try to share a lane or speed. We'll review your specific situation right now.
Lawsuits and Uninsured Motorcycle Accidents in DeSoto
As we mentioned, you can seek compensation through your insurance company after an accident with an uninsured motorcyclist. You also have other options to get damages to cover your losses. In some cases, you can file a lawsuit against the motorcyclist who struck you.
Some drivers decide to take a motorcyclist to court because they do not have uninsured/underinsured driver insurance. Other drivers want to go to court because their insurance does not cover all their losses. We know how to handle your case in and out of court.
However, you should know that it can be difficult to get compensation from an uninsured driver. The driver may simply not have the funds to cover your losses. Allow us to advise you about the best way to handle your accident starting right now.
Let a DeSoto Uninsured Motorcycle Accident Lawyer Help
You are not on your own if you were struck by an uninsured motorcycle rider in DeSoto. You can get legal help on your side right away by calling (469) 998-4069. We also have an online contact form for you to fill out. Take these steps and start working with an uninsured motorcycle accident lawyer in DeSoto.
Focus on getting compensation for your losses. Start building a claim with a free consultation with our experienced legal team.
Frequently Asked Questions