Plano Uninsured Motorcycle Accident Lawyer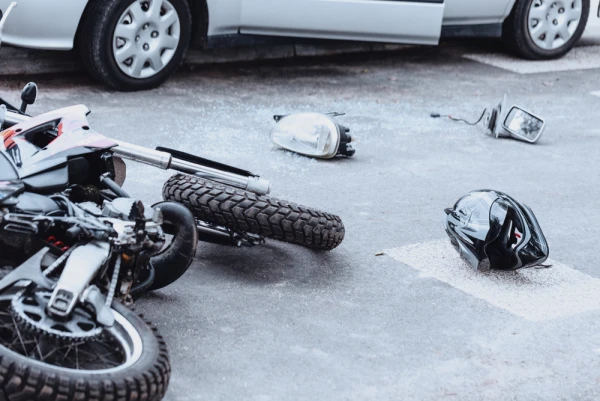 The state of Texas requires all drivers to carry insurance. This includes motorcyclists. Unfortunately, not all drivers follow this regulation. Some motorcycle riders operate their vehicles without insurance. This could cause serious issues if they are involved in an accident here in Plano.
You might worry about getting compensation if you are struck by an uninsured motorcyclist. We're standing by to help you in this situation. Call us at (469) 998-4069. Let a Plano uninsured motorcycle accident lawyer assess your situation. We're ready to take steps to bring you damages right now.
Rules on Insurance in the State of Texas
All drivers in the state of Texas are required to carry insurance before they drive. Texas requires drivers to carry insurance to cover injuries and property damage in the event of an accident. However, some drivers ignore these automobile insurance guidelines.
You should always contact the police if you were struck by an uninsured motorcyclist. The police may give the driver a ticket for operating a motorcycle without insurance. This also means that the police officer will file a report about the collision. This can help show that the accident really happened.
Note that uninsured drivers sometimes try to convince you not to report an accident. They may even claim that they'll cover your losses in an attempt to keep you from filing an official report. You have no way to ensure you actually receive compensation if you let an uninsured driver go without reporting the collision.
Losses Associated with Uninsured Motorcyclist Accidents
A motorcycle accident in Plano could have serious effects on your health and well-being. If you were struck by a motorcyclist, you could end up facing:
Broken bones and fractures
Burns, lacerations, and abrasions
Injuries to your head or brain
Injuries to your neck, back, or spine
Internal injuries or organ damage
Your vehicle could also sustain damage in a motorcycle accident. All of these losses can add up to high costs. Your medical bills may rise quickly here in Plano. You could also lose money if you are unable to return to work right away after an accident.
You may even experience pain and suffering after a Plano motorcycle accident. You do not just have to accept these losses. In fact, you can take immediate steps to seek compensation for your losses. Find out how by calling us at (469) 998-4069. We're ready to discuss your unique case right now.
Motorcycle Accidents and Uninsured Motorist Coverage in Plano
Your insurance company may step in to cover your losses after an accident with an uninsured motorcyclist. Getting compensation for your losses might require you to file a claim through your own company if you have uninsured/underinsured motorist insurance.
All insurance companies in Texas are required to offer you uninsured/underinsured motorist coverage. This coverage kicks in if you are struck by someone without insurance. However, you are legally allowed to decline this coverage. If you declined this type of insurance, you might not receive compensation from your insurance company.
A Plano uninsured motorcycle accident lawyer can assess your insurance policy. Let us review your coverage to see if you are able to get compensation for your medical expenses and other losses. We are also ready to file a claim with your insurance company on your behalf.
Insurance companies sometimes try to limit the compensation you receive after a Plano motorcycle accident. Fortunately, you don't have to deal with insurance representatives on your own. Let us stand up for you, starting right now.
Lawsuits and Uninsured Motorcycle Accidents in Plano
Note that you may choose to file a lawsuit against the driver you hit you in Plano. This allows you to take your claim to court. You can directly seek compensation from the motorcycle rider who caused your accident.
However, filing a lawsuit may not always serve you if you were struck by an uninsured driver. These drivers sometimes do not have the funds to pay for their insurance. This means they may not have the ability to cover your losses, even if you win a court case. You should discuss all of your options after an accident involving an uninsured motorcyclist by contacting us right now.
Work with a Plano Uninsured Motorcycle Accident Lawyer
Hit by a motorcyclist who doesn't have insurance in Plano? Contact us for help building a claim and getting compensation for your losses. Reaching us for help is simple. Call (469) 998-4069 to speak to a member of our team. You can also complete our online contact form.
An uninsured motorcycle accident lawyer can get to work on your case now. Find out how with a free consultation from our team.
Frequently Asked Questions