Plano Delivery Van Accident Lawyer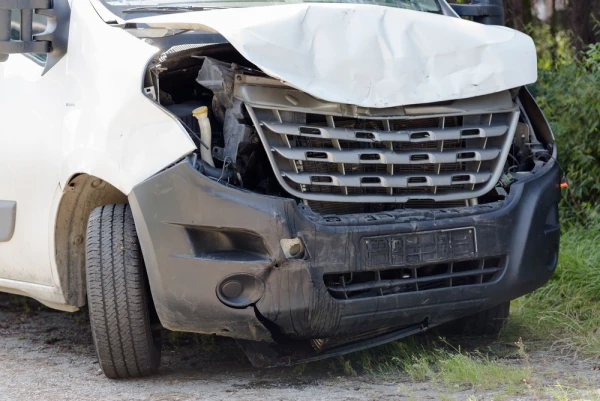 Do you want help seeking compensation after a delivery van accident in Plano, TX? Our Plano delivery van accident lawyers are prepared to assist you with your claim right now. We may help you get damages to cover your:
Current and future medical expenses.
Lost wages at work.
Vehicle repairs.
Reaching us when you need help is simple. Just call (469) 998-4069. We're standing by to review your options so we can work to bring you compensation.
Learn More About Delivery Van Accidents
You're likely familiar with the sight of delivery vans on the roads throughout Plano. These vehicles are used by many local businesses to deliver goods, like food or flowers. They're also used by larger companies to deliver packages. You may even see delivery vans operated by the USPS, UPS or FedEx.
Any of these vans could end up causing an accident. Delivery van accidents are responsible for many worker fatalities every year, according to the Centers for Disease Control and Prevention (CDC). You can get help if you were one of the many people hurt in a delivery van accident around the country.
Review the Causes of a Delivery Van Accident in Plano
You may wonder why a delivery van accident would occur in Plano. These accidents take place for several different reasons. Some accidents occur because drivers are not prepared to safely operate a delivery van. These vehicles are often difficult to handle because they:
Have a high center of gravity.
Weigh more than many smaller vehicles.
Come with multiple blind spots.
Drivers without proper training may cause a delivery van accident. These collisions can also occur if a van is improperly maintained by a delivery van company. Finally, some delivery vans are manufactured with dangerous defects that could result in an accident here in Plano.
Note that you will get compensation even if you are partially at fault for a delivery van accident because Texas is a comparative negligence state. However, you'll receive limited compensation if you bear any responsibility for the collision. Allow a lawyer to investigate your accident to show that someone else caused the crash. Get started by calling (469) 998-4069.
Take These Steps After a Plano Delivery Van Accident
We understand that you may feel unsure what to do next after an accident with a delivery van. There are a number of steps you can take to start working on your claim right away. You may want to:
Call the police to report your collision.
Take pictures of your injuries and the damage to your vehicle.
Get contact information from witnesses and the van driver.
It's also a good idea to seek medical care if you're hurt in a delivery van accident in Plano. Getting medical attention quickly can help show that your injuries were caused by the accident. You should also keep any documentation you receive from medical professionals after an accident.
Finally, make sure that you reach out to a Plano delivery van accident lawyer. Your lawyer will provide you with immediate help securing damages for your losses. Your lawyer can also handle all interactions with insurance agents, so you are able to focus on recovering from your injuries.
Methods to Get Compensation for a Delivery Van Accident
Many drivers aren't sure how to get compensation after a delivery van accident in Plano. You may focus on getting compensation by filing a claim with the delivery driver's insurance company. In fact, many motor vehicle accident claims are resolved with an insurance settlement.
This settlement allows you to get compensation for your losses without a trip to court. You may choose to file a lawsuit in some cases. However, a lawsuit could result in expensive court fees. Lawsuits also generally take longer to resolve than settling a claim.
You should discuss the best way to handle your specific charges with a truck accident lawyer in Plano. Move quickly after an accident, as you only have a set amount of time to seek compensation for your losses.
Contact a Plano Delivery Van Accident Lawyer Immediately
Members of our team are standing by to help if you were hurt in a delivery van accident. Just reach out to a delivery van accident lawyer in Plano to get prompt help on your side. We're ready to take on your case. Just call (469) 998-4069 or complete our online contact form.
We can review all of your options with a free consultation.
Frequently Asked Questions