Plano Negligent Motorcycle Rider Accident Lawyer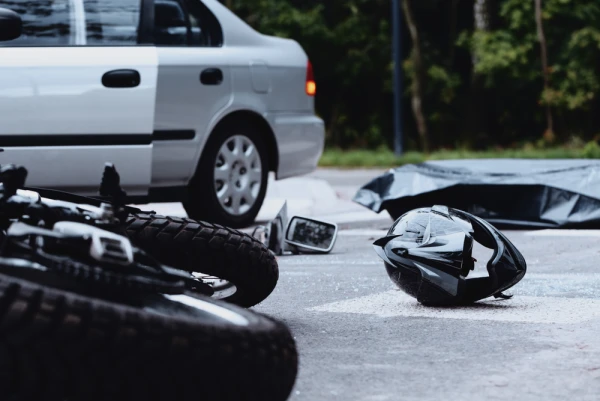 Motorcycle accidents in Plano are serious events. These collisions could result in serious injuries and damage to your vehicle. Fortunately, you have options to get compensation if you were struck by a negligent motorcyclist in our area.
In this event, you can reach out to a Plano negligent motorcycle rider accident lawyer. A member of our team will get to work on your claim right now. Call (469) 998-4069 and allow us to assess your needs. We're ready to help you get compensation for all of your losses.
Motorcycle Accident Statistics in Texas
There are thousands of motorcycle accidents in Texas every year, according to the Department of Transportation (TxDOT). These accidents often end with serious injuries for the motorcyclist. In fact, more than 8,000 motorcyclists were hurt or killed in the year 2019.
However, these accidents are not just dangerous for motorcycle riders. You could also sustain injuries if you were caught in a motorcycle accident in Texas. In this situation, it's important that you get legal help on your side right away.
You can only get compensation if a Plano negligent motorcycle rider accident lawyer can show that the motorcyclist caused your collision. Note that the motorcyclist may try to blame you for the collision. In this situation, you should get help on your side by reaching out to us.
Motorcycle Drivers Cause Accidents in Plano
Motorcyclists in Plano have a reputation for driving quickly and perhaps engaging in reckless behavior. After all, operating a motorcycle offers a lot of freedom. These motorcycle riders could cause an accident while operating their vehicle if they:
Driver too quickly for conditions
Try to weave between vehicles
Ride too closely to a vehicle's bumper
Race other motorcyclists
These are only examples of causes of motorcycle accidents in Plano. Our team can focus on the specific causes of your collision. We're ready to dig into the facts of your case. Let us speak with witnesses and go over the police report. We can also work with accident reconstruction specialists right away.
You can start getting help on your side if you call (469) 998-4069. Allow us to immediately focus on establishing liability for your accident.
Motorcycle Accidents in Plano and Injuries
Motorcyclists may sustain serious injuries if they are in a collision with another vehicle. However, these individuals are not the only people who can experience an injury after a motorcycle accident. In fact, these accidents could harm drivers or passengers in larger vehicles.
You might want to get medical care quickly after a motorcycle accident in Plano. Depending upon your situation, you may require treatment to handle:
Head or brain injuries
Back or neck injuries
Internal injuries
Broken bones or fractures
Cuts, burns, or abrasions
Getting medical care quickly can help show that your injuries were caused directly by the accident. This can help your lawyer ensure that you get compensation for your losses. Note that you might also sustain vehicle damage after a collision with a motorcycle. The negligent motorcyclist may have to cover your vehicle repairs as well as your medical expenses.
Work on a Claim After a Plano Negligent Motorcyclist Accident
A Plano negligent motorcyclist lawyer can step in to help you after a collision. Your lawyer can investigate the causes of your accident. We might also focus on reviewing all of your losses after a motorcycle accident. Your lawyer will then help you file a claim with the motorcyclist's insurance company.
We're ready to work to bring you a settlement after an accident with a negligent motorcycle driver. A settlement can cover your losses without a trip to court. However, insurance agents may try to blame you for the accident in some cases. They may also try to provide you with insufficient compensation.
You can get help in this situation by filing a lawsuit against the motorcycle driver who struck you. We understand how to handle a lawsuit here in Plano. Let us put our experience and legal knowledge to work for you. You can reach out to us today to get assistance.
Contact a Plano Negligent Motorcycle Rider Accident Lawyer
Don't wait to get help on your side if you were struck by a motorcyclist in Plano. Reach out to one of our negligent motorcycle rider accident lawyer in Plano now. We provide a free consultation to drivers in your situation. This allows you to discuss the facts of your case with a member of our team at no risk to you, and with no obligation to hire us.
Find out how we could help by calling (469) 998-4069. You can also complete our online contact form and we will be in touch.
Frequently Asked Questions