Plano Texting While Driving Accident Lawyer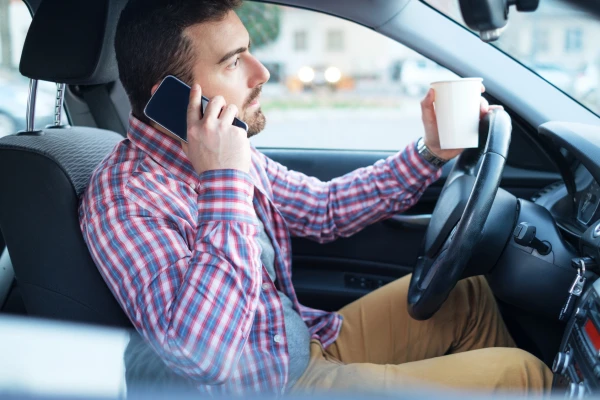 If you've or a loved one was injured in an accident where the other driver was texting and driving, you may want to consult with one of our Plano texting & driving accident lawyers. Our accident injury law firm has several lawyers who specialize in these types of cases.
The number of accidents involving texting & driving is on the rise, even though many states have laws against it. The proliferation of smartphones keeps us connected at all times. .And the temptation to check texts and answer back is great. More and more drivers are giving in to that temptation. According to the National Highway Transportation Safety Administration (NHTSA):
Approximately 390,000 people are injured each year as a result of texting and driving
In 2016, 3450 people in the United States died in texting & driving accidents
One out of every 4 traffic accidents in the United States each year is a result of texting while driving
Sending or reading a text means the driver looks away from the road for 5 seconds.Driving at a speed of 55 mph, that's like driving the length of an entire football field with your eyes closed
Teen and young adult drivers are more likely to text and drive than older drivers
Texting and Driving is Against the Law in Texas
Anyone who is texting and driving in Plano or anywhere else in the state is breaking Texas law. The state legislature put the ban in place in 2017 Plano already had a law on the books prohibiting using a cell phone to text while in a school zone.
Despite the law, some people continue to text and drive, and end up in accidents causing serious injuries, and even death.
What to Do After a Texting & Driving Accident
You may not know at first that the other driver was texting and driving, unless you or a passenger in your vehicle actually saw the driver looking down at their phone. So you'll want to do what you would do in any accident:
Call 911 to report the accident and describe the injuries
Get medical attention
Get pictures of the scene, and get contact information for witnesses
Call a Plano car accident lawyer
How a Plano Texting & Driving Accident Lawyer Can Help
Being injured in any traffic accident is stressful and traumatic. Working with one of our Plano texting & driving lawyers can help streamline the process of filing an insurance claim, or taking your claim to court, if that becomes necessary. Your lawyer will do several things to build your case, including:
Review the police report
Hire professionals to do an independent investigation
Visit the scene of the accident
Interview witnesses
Obtain cell phone records of the other driver
And more
An independent investigation of the accident and a review of cell phone records can help prove the other driver was at fault in the accident, because they were texting and driving. The other driver's insurance company may try to say you were partially at fault in the accident to try and avoid paying your claim, or pay you less than you deserve. We will fight on your behalf to get you fair compensation.
Your lawyer will help determine what damages you may be eligible to collect, and come up with a dollar figure for each, based on receipts and estimates. Damages you can collect include:
Medical bills
Reimbursement for repair or replacement of your vehicle and any other property that was damaged in the accident
Reimbursement for lost or future wages if you missed work due to the accident
Pain and suffering
Additional damages if we need to file a wrongful death suit
Winning Your Texting and Driving Settlement or Lawsuit
Our Plano texting and driving accident lawyers have experience taking on the insurance companies in these cases. In most situations, we are able to negotiate a generous insurance settlement, but if needed, we will file a lawsuit on your behalf. We have a record of winning cases in court.
If your case goes to court, you should know that Texas is a modified comparative fault state, which means multiple drivers can be responsible for the same accident. The court will determine if you are partly to blame, and will reduce any damages you receive based on the percentage you are at fault.
Contact one of our Plano Texting & Driving Accident Lawyers Today
If you've been injured because of a distracted driver, you need texting & driving accident lawyers with experience in these types of personal injury cases. At your FREE case evaluation we will ask you detailed questions about your accident and how badly you were injured. After gathering this information, our Plano texting & driving accident lawyers will offer you legal guidance to help you decide on the next steps in your case. Call 469-998-4069 today, or fill out our contact form on the right, and someone will get back with you shortly.
Frequently Asked Questions