Frisco Improper Passing Truck Accident Lawyer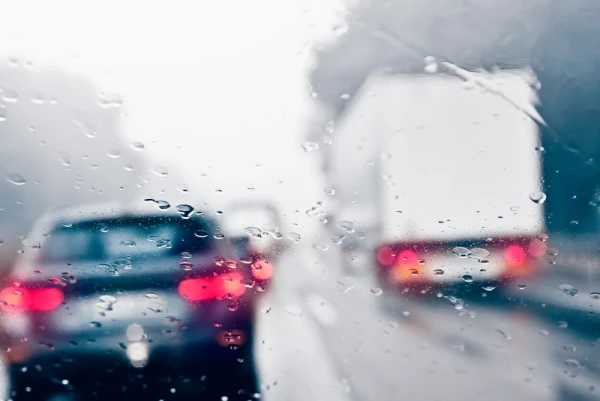 Passing is an important part of driving. Drivers pass other vehicles because they want to go faster or because they need to get to a different area of the road. In many cases, drivers are able to pass in a safe and considerate way in Frisco.
However, some drivers pass improperly. They can end up striking other vehicles and causing a serious accident in this case. You can take steps to get compensation if you were hurt in a collision. Just reach out to a Frisco improper passing accident lawyer now. Call us for help at (469) 998-4069.
Improper Passing and Aggressive Driving in Frisco
Improper passing represents an example of aggressive driving here in Frisco. Aggressive driving is a dangerous activity that involves disregarding the safety of others. Drivers who operate a vehicle aggressively often:
Follow other drivers too closely
Change lanes without warning
Don't yield the right of way
Ignore traffic signals
Speed or try to race
All drivers who operate a vehicle aggressively are endangering themselves and others. The risks associated with aggressive drivers are often higher if the aggressive driver has a commercial vehicle. Large trucks like 18-wheelers cause significant damage in accidents.
However, we know that all improper passing accidents should be taken seriously. Reach out to us if you were hurt in an accident caused by a driver who passed incorrectly in Frisco.
Report Your Improper Accident in Frisco
Handling an improper passing accident on your own can feel nerve-wracking. Fortunately, help is available to you. Make sure that you contact the police and report your accident right away. Do not leave the scene of the accident, especially if you were hurt or your vehicle sustained damage.
The police are prepared to assess the scene of your accident. They'll speak with you and other drivers. They can also talk to witnesses before filing a report. This report helps to show that your accident occurred the way you say it did.
In addition to reporting your accident, there are a number of proactive steps you can take. Make sure that you:
Get contact information from everyone who saw the accident
Get pictures of your injuries and the damage to your vehicle
Seek medical care for your injuries
In some cases, it's a good idea to call an ambulance to get fast medical treatment. Finally, make sure you reach out to an improper passing accident lawyer in Frisco. A lawyer can offer you fast help handling a collision. Get assistance now by calling (469) 998-4069.
Your Losses and a Frisco Improper Passing Accident
Improperly passing another driver is a dangerous activity. Passing while there is oncoming traffic could result in a head-on collision, for example. Drivers who try to cut in front of other vehicles could also cause rear-end accidents. In some cases, drivers rollover their vehicles while trying to pass improperly.
These accidents often lead to serious injuries. It's important that you seek healthcare treatment if you were hurt in an accident. A collision can leave you facing:
Broken bones or fractures
Injuries to your head or brain
Damage to your neck, back, or spine
Internal injuries
Burns, cuts, or abrasions
Improper passing accidents also lead to vehicle damage in Frisco. The costs to cover your losses can rise quickly. Fortunately, you have options to seek compensation for all of your expenses. We're here to focus on ensuring all of your losses are covered.
Focus on a Claim After an Improper Passing Collision
There are several ways to get damages after an improper passing accident in Frisco. Most of these claims are handled outside of court. This is possible if a lawyer negotiates a settlement with insurance agents for you. A settlement can provide drivers with compensation for:
Medical bills
Vehicle repairs
Wages lost at work
Pain and suffering
Allow a truck accident lawyer in Frisco to show that your losses were a direct result of the accident. We're also ready to show that someone else caused your accident. You can also count on us to take your claim to court if necessary.
Call a Frisco Improper Passing Accident Lawyer for Help Today
Want compensation after an improper passing collision in Frisco? Reach out to our team for help right away by calling (469) 998-4069. You can also fill out our online contact form. Take these steps to get in touch with an improper passing accident lawyer in Frisco.
We're ready to discuss your needs. Just contact us to get a free consultation.
Frequently Asked Questions