Grand Prairie Personal Injury Lawyers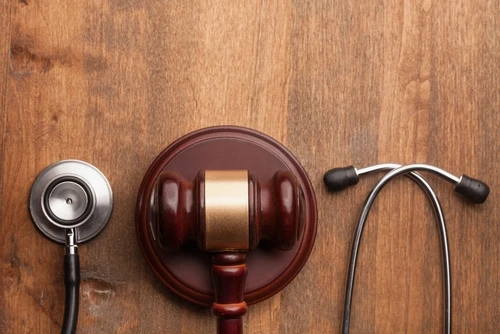 Texas roads can be dangerous. According to the Texas Department of Transportation Crash Facts, in the state of Texas, in 2017 alone,
Every 2 hours 21 minutes, someone was killed in a traffic accident
Every 2 minutes, a person was injured in a traffic accident
Every 59 seconds, a reportable crash occurred
Grand Prairie had 14 traffic fatalities
82 people suffered serious injuries in Grand Prairie crashes
What should you do if you have been seriously injured in a traffic accident in Grand Prairie, Texas?
Insurance companies handle thousands of accident injury claims every day. As a business, their goal is to avoid paying claims or pay as little as possible. That's why if you've been injured in an accident that was not your fault, you need experienced Grand Prairie personal injury lawyers on your side. Our personal injury law firm specializes in helping clients who have been seriously injured in traffic accidents. The insurance companies have a team of lawyers on their side. Working with our personal injury lawyers helps level the playing field.
Don't Accept an Insurance Settlement Without Consulting a Personal Injury Lawyer
A representative of the other driver's insurance company may contact you shortly after your accident — even while you are still in the hospital. They may even offer an insurance settlement on the spot, and ask you to sign papers saying you won't sue for more money. It's hard to think clearly when you're in pain, or when you're worried about mounting medical bills. Is it a good offer? An experienced Grand Prairie personal injury lawyer can help you figure that out. You are well within your rights to say you will not speak to them about the accident, or discuss a claim or settlement without speaking to a lawyer first. Our initial consultation is free, and we can help you decide what the next steps to take are best for you and your family.
Our Personal Injury firm Specializes in Traffic Accidents With Injuries
When you hire a personal injury attorney in Texas, you want one who specializes in your area of need. When you've been injured in an accident, you want a personal injury lawyer who specializes in traffic accidents with injuries. We know Texas law and how it relates to traffic accidents, and we know how insurance companies work. We know their secrets, and we're ready to represent you in negotiating your insurance settlement, or taking your case to court if we need to.
Sometimes there is more than one insurance company involved, and that can get complicated fast. It becomes even more important that you have a personal injury lawyer on your side. We can help you file claims with multiple companies, and relieve you of the stress involved in jumping through hoops and cutting through the red tape. And if the offered insurance settlement isn't going to cover your needs, we'll file suit on your behalf. We have a record of taking on the insurance companies and winning.
What kind of cases do our personal injury lawyers handle?
Filing and Negotiating a Claim Settlement Versus Seeking Damages
There are two main ways that we represent you in your efforts to get compensation for your injuries — assisting you in filing a claim and negotiating a fair settlement, or filing a lawsuit to seek damages. In both cases, if you are less than 51% at fault in the accident, you are entitled to compensation. The negotiating phase comes first, and moves on to the lawsuit phase if the insurance companies are trying to deny your claim, or there are special circumstances in your case.
Types of Damages
There are a number of damages you can claim, based on the specifics of your accident and the injuries you suffered as a result. These include economic (monetary) damages, non-economic damages, and punitive damages.
Economic Damages
Economic, or compensatory damages pay you a sum based on your financial losses. These include payments for number of expenses, including:
Medical bills
Future medical bills, based on medical expert estimates
Property damages — including repair or replacement of your vehicle
Lost wages and future lost wages if you are disabled as a result of the accident
Non-Economic Damages
Non-economic damages are an attempt to compensate you for things that don't really have a price tag. These are items that aren't really covered in a standard insurance claim. While we may be able to negotiate an insurance settlement that compensates you, we may have to recover these damages in court. Examples of non-economic damages include:
Pain and suffering
Loss of companionship
Disfigurement
Physical impairment
Currently, in Texas, there are no monetary limits on the amount of damages a jury may award for pain and suffering.
Punitive Damages
Punitive damages, known as exemplary damages under Texas law, are not economic damages and are designed to punish the other driver. Punitive damages are allowed in drunk driving accidents or other accidents where we can clearly prove to the jury that there was malice or gross negligence. A drunk driving accident would be a classic example of gross negligence, as the driver willfully drank and got behind the wheel.
Punitive damages may only be awarded by a jury when economic damages are also awarded., Punitive damages are limited to greater of $200,000 or two times the amount of economic damages PLUS the amount equal to non-economic damages up to $750,000.
For example, let's say you suffered very serious injuries and your medical bills are sky-high, and you will need future medical care. The jury awards you $3 million for your current and future economic losses and $1 million for your non-economic losses. The total amount possible for punitive damages is $6,750,000 (two times $3 million, plus the $750,000).
Contact One of Our Grand Prairie Personal Injury Lawyers Today
With the help of our skilled Garland personal injury lawyers, you're on an even footing with the insurance companies. Your initial consultation is free. We'll ask you a number of questions about your accident and your injuries in order to gather enough information to help you decide how to proceed. And remember, you don't pay us unless we win you money. Call our personal injury law firm at 469-998-4069 today to set up a free case evaluation. You can also use our contact form and we'll get back to you quickly.
Frequently Asked Questions