Irving Big Rig Accident Lawyer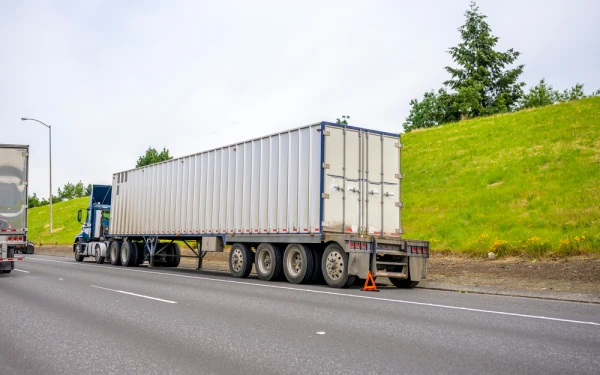 Were you struck by a big rig in Irving, Texas? These large vehicles are a common sight on the road. They haul a variety of different items through town. They're also expected to perform safely. Unfortunately, sometimes drivers operate them in a reckless or dangerous way.
You may want to get compensation for your losses after a big rig collision. You can start working on a legal claim right now. Just reach out to an Irving big rig accident lawyer. Discuss your options to receive damages by calling us at (469) 998-4069.
Big Rig Accidents and Statistics
Big rig accidents are not a rarity around the country. There are hundreds of thousands of crashes involving large vehicles reported to the police every year. Many of these crashes involve big rigs. You may also hear big rigs called tractor trailers or semi-trucks. In 2017, these trucks were involved in:
More than 300,000 injury crashes
More than 4,000 fatal crashes in 2017
The Federal Motor Carrier Safety Administration (FMCSA) provides information about big rig accidents. This information shows that many truck accidents result in injuries for other drivers. Truckers are often protected by their large vehicles.
Review Liability for Big Rig Accidents in Irving
You may get compensation after a big rig collision in Irving. To obtain damages, a lawyer may need to show that someone else caused the accident. Several parties could hold responsibility for a big rig accident. You may want to seek damages from:
The Big Rig Driver
Big rig drivers have a responsibility to operate their vehicles safely and reasonably. They need to obey the rules of the road. However, this does not always happen. Drivers may speed or drive aggressively. They could also operate a vehicle while fatigued, resulting in an accident.
The Trucking Company
Trucking companies may hold responsibility after a big rig accident. Many companies are responsible for what employees do while they are working. The company may also be directly at fault for a collision if they did not perform proper maintenance on the big rig. Improper maintenance could result in an accident.
The Big Rig Manufacturer
Big rig manufacturers are responsible for producing safe vehicles. Sometimes, they make vehicles with dangerous defects. These defects may directly lead to a collision. In this case, you might seek compensation from the manufacturer. You can get help in this case by contacting a big rig accident lawyer. Just call (469) 998-4069.
You May Get Compensation for a Big Rig Collision
Big rig accidents often lead to massive amounts of damage to your vehicle. You may also experience serious injuries if you are hit by a large truck. Depending upon your situation, you may require medical treatment, including:
Emergency medical care
Surgeries and other medical procedures
Medical testing and assessments
Rehabilitation, physical therapy, and medication
Your injuries might prevent you from returning to work. Some big rig accidents leave drivers with lasting conditions that cause disabilities. You could get compensation for all of these losses after your accident.
A lawyer may also help you secure damages to cover your non-economic losses. Non-economic losses represent things like pain and suffering. Allow a lawyer to review all of your losses right now. Your lawyer can then build a claim to help you get compensation.
Start Working on a Big Rig Claim in Irving
You only have a limited amount of time to seek compensation after a big rig accident. The state of Texas has a statute of limitations on truck accident claims. Generally, you only have two years to file a claim. Drivers who wait too long may not receive damages.
A lawyer can help you with your claim right now. Your lawyer may investigate the causes of your accident and review your medical records to ensure all your losses are reported. Your lawyer can also negotiate with insurance agents to settle your claim. You could even file a lawsuit in some cases — this could allow you to secure damages after a big rig accident.
Take Charge with an Irving Big Rig Accident Lawyer
Get legal help if you were hurt in a big rig accident in Irving. Start working on a claim to seek compensation for your losses. Contact a big rig accident lawyer in Irving to find out more about your legal options. Start getting help by calling (469) 998-4069. You may also fill out our online contact form.
We can provide you with a free consultation today.
Frequently Asked Questions