What Should You Do If You Are Injured In Car Accident In Texas?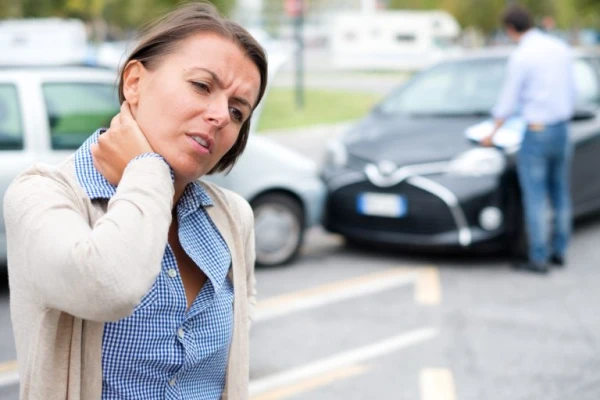 The short answer is to seek medical attention immediately after a car accident in Texas. Most injuries are not present immediately after a car crash for various reasons. For instance, you still have adrenaline from being injured an auto accident so you may feel little to no pain. Here are some quick tips to keep in mind:
Seek medical attention immediately after an accident — this will help you later when determining your damages.
Keep a daily log about your injuries and any complications.
Contact your insurance company about the accident.
Consult with an experienced Dallas car accident lawyer. (You can contact us by filling out our contact form.)
Evidence to Gather | Figure Out The Damages | Seek Help from a Car Accident Lawyer
The long answer to what to do after a Texas accident is more complex. Let's dive into it.
Gather Accident Scene Evidence at the Dallas Accident Scene.
In addition to obtain the other driver's information and witness information, go back to the accident scene. Take pictures of the accident scene. Take notes about what happened at the accident scene. Depending on your injury, you may not be able to return to the accident scene immediately. However, it is important to gather evidence as quick as you can to help your case.
Understand how Texas Law Determines Negligence.
Before you can get paid for the injuries you suffered, you should understand modified comparative negligence law. Negligence, also called fault, is what the state uses to determine who caused a car accident. Negligence is factored into the situation when seeking a settlement too.
Negligence is defined as the failure to act in the same and/or similar way as a reasonable person would in the same situation. Modified comparative negligence is a subcategory of negligence law. Texas permits you to share fault for the accident and still receive compensation. However, you cannot be more at fault for the accident than the other driver. If this occurs, you cannot collect any money.
If you were slight at fault or not at fault at all, you still have to prove negligence occurred. Negligence has four steps to show fault:
The other driver had a legal duty to protect you from harm.
The other driver violated their legal duty to protect you because they caused the car accident.
The other driver was the direct or indirect cause of the injuries you suffered in the car crash.
You are owed money because you suffered damages because of the accident such as medical bills and lost wages.
Know the Time Limit to Sue in Dallas for a Car Accident.
Texas Law limits the amount of time you have to file a lawsuit to obtain damages. The time limit is called statute of limitations. You have two years from the date of the accident to file a lawsuit. This means the complaint must be filed in court. If you don't file within two years, you cannot sue or settle the case.
It is important to know that many insurance companies use a delay tactic to try to prevent a plaintiff from filing a lawsuit. They may try to drag out negotiation settlements beyond the two-year period, then not settle.
Figure Out The Damages You Are Eligible to Receive from Your Dallas Accident.
In Texas, damages are separated into three main categories: economic, non-economic and exemplary damages. Economic damages are referred to as out-of-pocket expenses. You can show bills for these damages. Some examples of economic damages include:
Lost wages
Medical bills
Future medical bills
Vehicle repair
Lost earning capacity
Non-economic damages are more difficult to obtain because they cannot be easily calculated. Non-economic damages include:
Loss of companionship
Pain and suffering
Disability
Exemplary damages, also called punitive damages, are rarely awarded. They are given to a plaintiff to punish the wrongdoer because they willfully acted to injure someone.
Seek Help from a Car Accident Lawyer.
A car accident may seem very simple to resolve. Another driver hit you. However, car accidents are complicated. The other driver may admit fault, but not want to pay. A third party may be at fault such as a bus or pedestrian. For instance, a bus accident may occur when the bus driver fails to obey traffic laws. For instance, the driver may run a red light. The driver who hit you did so as they were trying to avoid the bus. This causes a simple car accident case to be a complicated one.
Also, a car accident lawyer can help you obtain a settlement or jury reward. A settlement is an out-of-court agreement to receive money in exchange for not going to court.
Dallas Car Accident Lawyers are Here to Help You.
You were injured, and it wasn't your fault. You deserve to seek the compensation per Texas law. Contact our firm, a Dallas car accident law firm, for strong legal representation. We know Texas personal injury law and are ready to prove your case. We offer a free case evaluation to find out how we might be able to help you obtain the money needed to cover your economic and non-economic damages.
Call us at 469-998-4069!
Frequently Asked Questions