McKinney Bicycle Accident Lawyers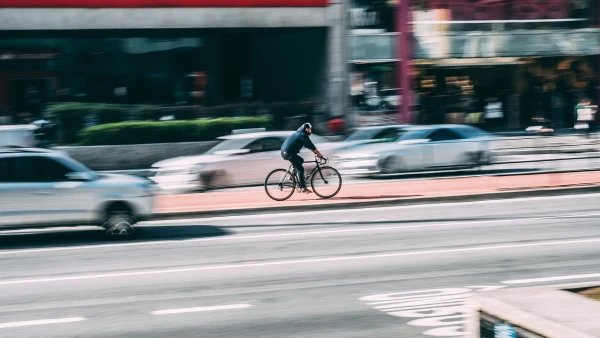 In an accident between two vehicles, the smaller vehicle often comes off worse that the larger one. Car crashes involving bicycles are no exception. Given that motor vehicles are able to travel at much higher speeds that bicycles, have more protection for their drivers than bicycles, and weigh exponentially more than bicycles, bicyclists are often seriously injured in these events. Unfortunately, Texas does not have a statewide bike helmet law for adults over the age of 18, further jeopardizing the safety of bicycle riders.
At our firm, a Dallas car accident law firm, we understand the plight of injured bicyclists. Our McKinney bicycle accident attorneys work to secure the compensation the injured people need to recover from their accident and start a new life. As an experienced personal injury firm, we have seen the kinds of devastating injuries that these bicycle accidents can lead to, including:
Traumatic Brain Injuries (TBIs)
Paralysis
Broken bones
Severe road rash
Burns
Loss of Limb
We have also worked on complex cases involving rideshare companies like Uber and Lyft. Regardless of the specific details of your bicycle accident claim, let us fight for your best interests today so that you and your family can get your lives back on track.
Compensable Damages in My Claim
For any personal injury claim, the main issue is the value of the damages that the injured person has received as a direct result of the negligence of the at-fault driver. This is the central point in everything from simple rear-end car accidents to more egregious cases like drinking and driving. Though the claims that stem from intense recklessness may warrant extra compensation, all claims have two categories into which the injured person's damages may fit: economic and non-economic.
Economic Harms
These forms of harm are financial in nature and affect your bank account. Thus, they often come with clear monetary values already attached to them. Examples can include your lost wages as a result of missing work, the cost of repairing or replacing your bicycle, and your medical bills. These damages are limited in the sense that they can only total the actual amount that you paid, according to Texas Civil Practice and Remedies Code §41.0105.
Non-economic Harms
The second category of damages are non-financial in nature and consist of the harms that directly affect your personal well-being. They can include issues like your pain and suffering, loss of enjoyment in life, and mental anguish traced to the accident. There is no cap on this kind of compensation in Texas.
Extra Damages
As stated above, instances of egregiously negligent behavior by the at-fault party can result in the jury awarding the injured person extra damages. Known as "exemplary damages," this extra compensation is meant to punish the at-fault person and deter them from making the same mistakes in the future. Drunk driving is one of the actions that may lead to this form of compensation, and texting while driving accidents are beginning to result in exemplary damages as well.
The Deadline for Filing My Claim
The viability of your bicycle accident claim in McKinney does not persist forever. There is a deadline for all personal injury claims throughout Texas, called the "statute of limitations." Set at two years from the date of your accident, this deadline means that failing to file your claim by that date may prevent you from seeking compensation from the opposing driver.
Though two years sounds like a long time, the focus of injured people and their families is often on other issues. Immediately after a bicycle accident, family members are often focused on changing schedules, making up for lost income, coordinating appropriate medical care, and a host of other important tasks. our firm, a Dallas car accident law firm, can alleviate this stress by having our McKinney bicycle accident attorneys ensure that your claim is filed within the correct time-frame, protecting your right to pursue compensation from the opposing driver.
I Can Get a FREE Consultation with Compassionate McKinney Bicycle Accident Lawyers
As an experienced personal injury law firm, our firm, a Dallas car accident law firm, understands that money is often very tight after an accident. Few of us have money set aside for these unplanned, tragic occurrences. To help clients in need, we provide you with a FREE initial consultation to discuss the value of your case and how we can help you win compensation. We also do not collect a fee from you unless and until we get you the compensation you need for justice.
Starting the process of working with our knowledgeable McKinney bicycle accident lawyers is easy. You can fill out the form on our contact page and wait for a response from one of our representatives within 48 hours. If you prefer to schedule your consultation over the phone, simply dial 469-998-4069. We look forward to helping you move forward with your life!
Frequently Asked Questions