McKinney Insurance Claims Lawyer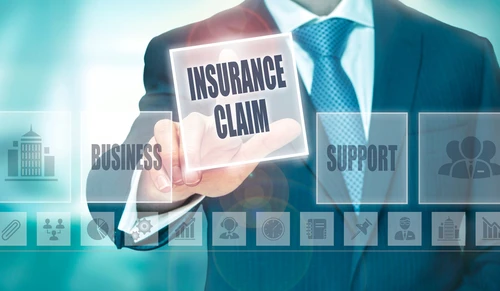 Insurance policies in McKinney are meant to protect you in the event of an accident. If you are injured, your insurance company or the at-fault party's insurance company should pay for the damages. However, insurance companies often don't meet expectations and instead look for ways to pay less. That's why it's so important to consult with a McKinney insurance claims lawyer as soon as you can.
Our Dallas car accident lawyers are here to help. We can make sure you understand what you're owed from the insurance company after an accident. We can also help you gather evidence of the at-fault party's negligence, build a strong injury claim, and negotiate for a settlement that is actually fair.
Our lawyers work on contingency, so we do not collect a fee unless we win you money. There are no upfront costs, and the consultation is always FREE. Learn more and schedule your FREE consultation by calling us today at (469) 998-4069 or contacting us online.
The Problem with Insurance Claims in McKinney
Although the Texas Insurance Code should prevent insurance companies from employing poor or unfair practices, insurers still care most about their profit—and they routinely undervalue or deny claims as a result. Insurance companies make their money from the premiums their policyholders pay. They do not make money from paying out claims—especially if the claim is made by someone who is an accident victim.
Even if the insurance adjuster is nice and seems concerned about your situation, they will be looking for ways to reduce what they have to pay. It's common to experience delays, lowball settlement offers, denials, and even get blamed for the accident that happened to you.
Insurance companies have their own team of lawyers and other experts helping them work to reduce the value of claims made to them. To level the playing field, it's best to have an experienced lawyer on your side from the beginning who can handle the insurance companies and fight for your legal rights.
A McKinney Insurance Claims Lawyer Will Clear Up Any Confusion
After you suffer any sort of injury in McKinney, it can be hard to know what your coverage options are. You might not even know for sure who contributed to your accident and is liable for your damages. Thankfully, personal injury lawyers can help clear things up.
Insurance policy text is easily confusing to an untrained eye, and some insurers will even intentionally make things unclear to those who are not well-versed in insurance policies and personal injury law. Insurance companies may also deny a claim without an explanation that makes sense to you.
A lawyer can look at the facts and ensure that you know exactly what is available to you. Our car accident lawyers will examine the details of your accident, determine who was at fault, and handle the insurance claims process with the at-fault party's insurance provider. To get started with a FREE consultation today, call us at (469) 998-4069 or contact us online.
Why Insurance Claims Get Denied
Insurance policies exist to provide payment if something goes wrong. For example, if you are in a car accident in McKinney where another driver was at fault, that driver's auto insurance policy should apply. You should be able to file a claim for compensation for your medical costs, lost wages, and other damages.
Unfortunately, too many claimants find their claims getting denied by the insurance company. This can be incredibly frustrating, but it's important to get to the bottom of why you were denied, which a lawyer will help you do.
There are many reasons an insurer may give for denying your personal injury claim, including the following.
Incomplete Claim Information
If the injury claim was submitted with incorrect or incomplete information, the insurance company may deny or delay it unless the errors are fixed. The errors might even be really small, but the insurance company will use them to deny compensation.
Your insurance claims lawyer can investigate the policy details and your claim to determine what needs to be changed or added.
Lack of Medical Records
If you had physical injuries, which are required for a personal injury claim, you will need to show those damages through clear medical records and bills. If you do not provide enough of this information, your claim may get denied.
Claims of Pre-Existing Conditions
The insurance company might also try to say that your injuries existed before the accident occurred, not as a result of their policyholder's negligence. Usually, providing sufficient medical records and working with an insurance claims lawyer can help clear this up.
Treatment Delays
If an injury victim takes too long to get medical treatment, the insurance company can deny your claim or offer you less. They might not believe that the treatment you received was a result of your injury accident. This is why it's so important to see a doctor as soon as possible after an injury caused by someone else in McKinney.
Policy Exclusions or Lapses
Some injuries are not included in insurance policy coverage. The exclusion might not even be clear unless you know how to read the fine print. It's easy for the insurance company to find small ways to deny coverage even if it's not warranted.
You might also get denied if there are lapses in the at-fault party's insurance coverage. If this happens, contact an experienced lawyer right away.
Policy Limits
Insurance policies will have limits on how much they are able to cover per accident. If your damages exceed a policy's limits, you will typically not be able to recover beyond those limits.
Failure to Avoid Injury
When an injury accident happens, the victim does have a duty to reasonably avoid dangerous conditions that could lead to injury. The insurance company might try to say that you were not careful enough to avoid the hazard or dangerous condition that caused your accident—such as a wet floor in a slip and fall accident.
The insurer might also try to claim that you did not do enough to treat your injuries and prevent further harm. They are often just looking for ways to reduce the value of your claim, so a lawyer will investigate and help show you were actually doing everything you could before and after the accident
Consult a McKinney Insurance Claims Lawyer for Free Today
If you were injured and need help with an insurance claim in McKinney, don't wait to get help. Texas law dictates that you only have two years from the date of your injury to file your claim (Texas Civil Practice and Remedies Code section 16.003). Our lawyers can help you get started today.
Call us at (469) 998-4069 or contact us online to get started with a FREE consultation. There are no upfront costs to get started, and we don't collect a fee at all unless we win you money. Call us today to schedule your FREE consultation as soon as possible.
Frequently Asked Questions