McKinney Drunk Driving Accident Lawyer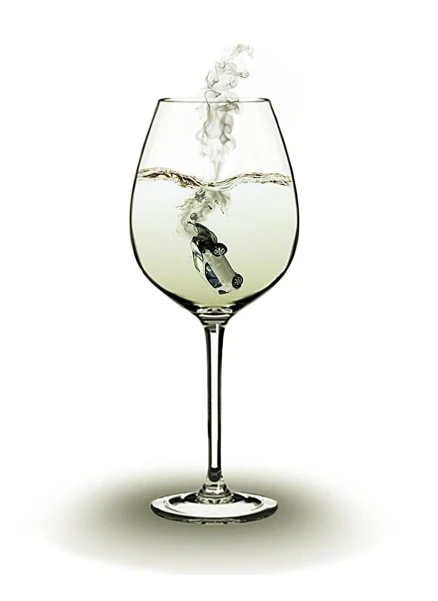 The most current data from the Texas Department of Transportation shows that drunk driving accidents accounted for more than a quarter of all fatalities on roadways in 2017. Even when these cases do not result in deaths, they can cause significant and life-changing injuries that devastate innocent motorists and their families. At our firm, a Dallas car accident law firm, our skilled McKinney drunk driving accident attorneys work to provide injured people the representation they need to pursue the compensation they deserve.
Our firm has dealt with a wide range of collisions that result in various kinds of injuries. No injury is too severe for our compassionate attorneys to handle. Some of the examples of injury claims that we take on include:
Broken bones
Paralysis
Loss of limb
Burns
Traumatic Brain Injuries (TBIs)
As a personal injury firm in McKinney, we can help you navigate the local court system and may be able to predict the kinds of evidence and argumentation that can prove effective with certain judges and juries. Also, having a local attorney team behind your claim means that you benefit from our knowledge and previous history negotiating with local defense attorneys. Whatever your case may involve, we are here to help.
Texas' Dram Shop Law May Impact My Claim
Found in Texas Alcoholic Beverage Code §2.02, the so-called "dram shop law" may have an effect on your case. This statute says that the establishment that served the drunk driver in your case may be held liable for your damages under some specific conditions.
If the driver was visibly and obviously inebriated and was still served alcohol.
If the driver's drunkenness directly caused your injuries.
This is an important angle to pursue, especially if there are eyewitnesses involved in the case who can attest to the at-fault driver's obvious drunkenness while they were being served alcohol. Essentially, it is another avenue to get the compensation you need. Our McKinney drunk driving accident lawyers will look into any available evidence to determine if this law applies to your claim.
Understanding Fault in My Claim
From rear-end car accidents to more complex legal claims involving Uber and Lyft rideshare companies, a central aspect of any personal injury claim is the division of fault or blame for the accident. Texas uses a system called proportionate responsibility or modified comparative negligence, which has two major effects on the way that your claim is handled.
The 50% Rule
This first aspect of proportionate responsibility works in favor of the injured person. It means that, unlike more strict states, an injured person in Texas is able to receive compensation for their injuries as long as they are not more than 50% at fault for the accident that injured them. If you share some of the blame for your accident but the court deems you to have less than 50% of the blame, you still can receive compensation from the party who is more at fault.
Reduction of Compensation
However, the percentage of blame that is attributed to you will be taken out of your total compensation. In most drunk driving accident claims, the drunken behavior of the opposing driver usually means that most of the blame is attributed to them. If you are found, say, 25% responsible for the accident because you were texting while driving, then your total compensation will be reduced by 25%, as well.
Our experience in drunk driving accident claims helps our McKinney attorneys to gather and preserve evidence that will lower your fault and heighten the fault attributed to the opposing driver, thus maximizing the compensation you are able to win.
Evidence Used in My Claim
At our firm, a Dallas car accident law firm, , our experience handling everything from truck accidents to pedestrian and bicycle accidents has given us the knowledge of the kinds of evidence that sways local courtrooms. We can help you build a strong case by gathering evidence in the form of:
Accident scene photographs
Surveillance camera footage
Traffic camera footage
Witness testimony
Accident reconstructionist testimony
Medical bills
Employment and lost wage information
These types of evidence work to lower the blame attributed to you and to give the court an accurate assessment of the damages you have suffered. By knowing the cost of your medical bills, lost wages, and other crucial information, the court may realize that you are owed much more than the amount offered by the defense.
Talk to Our McKinney Drunk Driving Accident Lawyers Today
If you are injured in a drunk driving accident, the at-fault driver owes you compensation for the harm that they caused you to suffer. our firm, a Dallas car accident law firm, understands that the time immediately following an injury is often very difficult for the injured person and their family, but time is often crucial to building a strong case. Get in touch with one of our attorneys as soon as possible so that we can begin working toward getting you the compensation you deserve.
We offer clients a FREE consultation to discuss the viability of your claim and do not collect a fee unless we have won you an award in your case. To speak with a representative, call 469-998-4069, or fill out the information form on our contact page.
Frequently Asked Questions