McKinney Bad Road Conditions Truck Accident Lawyer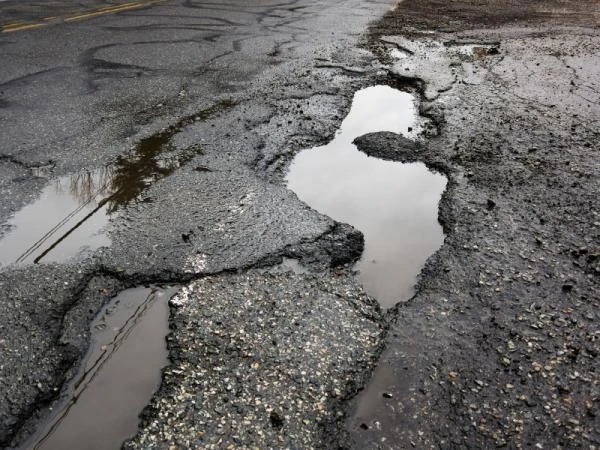 Bad road conditions around McKinney may result in a dangerous accident. Roads in disrepair often end up causing collisions. Poor road conditions may also be caused by weather events. Regardless of the exact causes of your accident, members of our team are ready to help you seek compensation.
You may reach out to us easily to start building a claim after a collision. Just call us right now at (469) 998-4069. Allow our McKinney bad road conditions accident lawyers to review your specific situation. Let us focus on bringing you damages for all of your losses.
Types of Bad Road Conditions Around McKinney
There are multiple causes for bad road conditions around the McKinney area. Sometimes, these conditions occur because the city allows roads to fall into disrepair. Potholes and other road damage could cause an accident.
In other circumstances, bad road conditions are the result of the weather. According to the U.S. Department of Transportation (DOT), there are many different kinds of hazardous weather. You may end up in an accident if you are driving in:
Rain
Snow or sleet
Heavy fog
An icy environment
The weather is responsible for many accidents every year. We're ready to dig into the specific causes of your collision. Allow us to focus on helping you build a claim right here in McKinney.
Let Us Assess Liability for Bad Road Condition Accidents
Many drivers are unsure if they are allowed to seek compensation after a bad road condition accident. While these accidents may seem to have outside causes, they are often partially caused by other drivers. The state of Texas expects drivers to adjust their behavior when conditions are poor. This means drivers may need to:
Slow down for poor weather
Turn on their high beams
Use their windshield wipers
Pull off the side of the road if the weather is very bad
Drivers who fail to adjust to dangerous conditions may be held responsible for an accident. Our bad road conditions accident lawyers in McKinney are prepared to help you build a claim right away after a collision. Find out how by calling us at (469) 998-4069.
Vehicles Involved in Bad Road Condition Accidents in McKinney
Any vehicle could end up causing a bad road condition accident in McKinney. This includes passenger vehicles and large commercial vehicles. Large trucks are often severely impacted by the weather. For example, heavy winds may blow large trucks around because they have a large amount of surface area.
These vehicles may also slide across the road if it is rainy or icy. Truck drivers who do not exercise caution while driving may cause a major collision. We're ready to investigate the causes of your accident. Allow us to:
Speak with eyewitnesses
Review your police report
Work with accident reconstruction specialists
Demonstrating that someone else caused your accident may help you get compensation for your losses. Our team understands the steps necessary to show that someone else was at-fault for a collision. We are fully prepared to help you build your case. We'll also keep you up-to-date about the status of your claim every step of the way.
Types of Compensation for McKinney Bad Road Condition Accidents
You may receive damages to cover your losses after a bad road condition accident in McKinney. Our team is prepared to stand up for you in and out of the courtroom. Many bad road condition accidents are handled outside of court with a settlement.
Settling your claim involves coming to an agreement with insurance agents. We are ready to handle all negotiations with insurance representatives on your behalf. Depending upon your situation, we may focus on bringing you compensation for your:
Current and future medical expenses
Wages lost at work
Diminished earning potential
Damages to your vehicle
Pain, suffering, and mental anguish
You should know that some insurance companies may treat you unfairly after a bad road conditions accident in McKinney. You may decide to file a lawsuit in this situation. Filing a lawsuit in court allows a lawyer to seek a verdict in your favor. Find out more by contacting us.
A McKinney Bad Road Conditions Accident Lawyer Can Help
Want compensation after a bad road conditions accident in McKinney? Reach out to a member of our team to start working on your claim today. It's easy to contact us when you want help on your side. Just call (469) 998-4069 or complete our online contact form. Our bad road conditions accident lawyers in McKinney are standing by to help.
Consider your unique situation with a free consultation.
Frequently Asked Questions