McKinney Dangerous Intersections Lawyer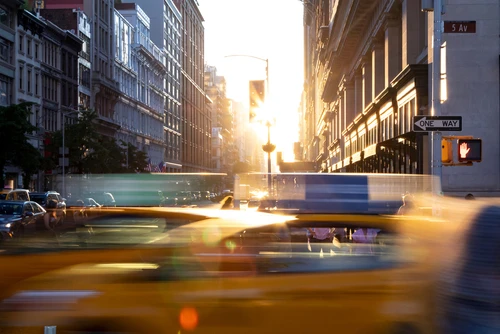 When passing through an intersection in McKinney, you are trusting other drivers to follow the law and yield. Unfortunately, not all drivers are careful enough, and accidents can happen. If you were hurt because another driver was negligent, legal help is available. Working with a McKinney dangerous intersections lawyer can help you seek compensation for the costs of your accident.
Our car accident lawyers are here to assist you after an accident at a dangerous intersection. We only work on contingency, so there is no charge unless we win you money. To get a FREE consultation with the best lawyer for your situation, call (469) 998-4069 now.
The Most Dangerous Intersections in the Dallas-Fort Worth Area
Any intersection can be dangerous if the drivers passing through it are not careful enough. That being said, some intersections in the McKinney and DFW area are known to be more hazardous than others, including:
South Sherman Street and Spring Valley Road in Richardson
LBJ and Skillman Street in Dallas
Henderson Street and Spring Valley Road in Richardson
Six Flags Road and Watson Road in Arlington
Belt Line Road and Dallas Parkway in Dallas
Buckner Boulevard and John West Road in Dallas
In McKinney, US 380 and the Central Expressway off Highway 75 is also known to have high car accident rates.
Accidents Are Common at Dangerous Intersections
Crashes happen often at intersections because there are many different ways they can happen. A dangerous intersection accident might happen because:
A driver didn't yield the right of way
A driver tried to run a stop sign or red light
Two or more cars tried to go at the same time at a three- or four-way stop intersection
One or more drivers were speeding or driving while impaired or distracted
A driver tries to change lanes while going through the intersection
Carefully driving is of the utmost importance when coming upon a dangerous intersection. Head-on collisions, rear-end collisions, side collisions, side-swipe accidents, or rollovers might happen if one or more drivers are negligent. The nature of intersections also increases the risk of very serious injuries and damages.
Injuries from Dangerous Intersection Accidents in McKinney
Common injuries that result from accidents at dangerous intersections include soft tissue damage, lacerations, concussions, bruising, broken bones, head, back, or shoulder injuries, and spinal cord injuries. Some accidents can be fatal and cause someone to lose their life.
No matter how you were injured in your accident, you should not have to pay for the costs if you were not at fault. However, it's important that you get legal help as soon as possible. In Texas, you typically only have two years from the date of your accident to bring a personal injury case (Texas Civil Practice and Remedies Code section 16.003).
To get a FREE consultation with an experienced McKinney dangerous intersections lawyer very soon, call (469) 998-4069 today.
Determining Fault in an Intersection Accident in McKinney
After a dangerous accident, it can be difficult to think straight, let alone get into a legal mindset. However, to bring a case and seek compensation for your damages, you will need to determine who was at fault. "Fault" is key in any Texas personal injury case because the negligent party is responsible for the damages.
Thankfully, if you have a good lawyer on your side, they can handle the investigation of the details and determination of fault. Then, your lawyer can help you file an injury claim with the at-fault driver's insurance company to seek compensation.
Since insurance companies like to pay as little as possible on claims, your lawyer will likely need to negotiate with the insurer to either agree on a settlement or consider taking the case to trial. In most cases, a settlement is reached before the case ever needs to go to court.
Four Things to Do After an Accident at an Intersection
After an accident, there are things you can do to legally protect yourself and begin building your case. Here are four actions we recommend taking if you are well enough to do so. You can also call a dangerous intersections lawyer right away to help you with any part of your case.
1. Call the Police
When an accident involves injuries, deaths, and/or significant vehicle damage, you should always call the police. This will create a record of the accident, which is good for your case.
2. Get Medical Treatment
If you have serious injuries, do not hesitate to get any emergency medical treatment you need. When the police come to the scene, they will likely ask if you need medical attention.
If you are well enough to not require treatment at the scene, you'll still need to see a doctor as soon as possible afterward. If you wait too long to get your injuries checked out, it can really hurt your case.
3. Take Pictures
Taking pictures helps preserve the accident scene and show exactly what happened. Take pictures of the entire scene, your injuries, and your vehicle damage.
4. Talk to Witnesses
If there were other people who saw the accident happen, talk to them and get their contact information. Your lawyer can use that information to get statements from them later.
While at the scene, you can also look for other potential forms of evidence, such as surveillance or traffic cameras nearby that might have captured the crash. Tell your lawyer about anything you see (and take pictures of it, if you can) so they can go back and investigate right away.
Dangerous Intersection Accident Damages
You'll also want to keep track of all damages you face because of the accident. Save medical bills, receipts, quotes, pictures, and anything else that can show what was lost. Your lawyer can help you compile this information for your claim, as well.
Damages you may be entitled to recover compensation for include:
Medical bills
Prescription medications
Lost wages and loss of earning capacity
Property damage to your vehicle
Non-economic damages for things like mental anguish, loss of enjoyment of life, or pain and suffering
A lawyer can help you add up all of your damages so you can know exactly what a fair settlement looks like for you.
Talk to a McKinney Dangerous Intersections Lawyer for Free Today
If you were hit by another driver at an intersection in McKinney, our car accident lawyers can help. We do not charge a fee unless we win you money, so there is no risk to you. Call (469) 998-4069 today and we'll get you started with a FREE consultation.
Frequently Asked Questions