Can I Sue Someone Personally After a Motorcycle Accident?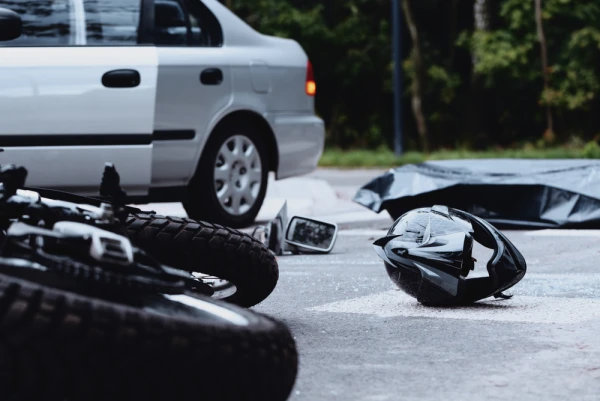 Were you struck by another driver while operating a motorcycle? You could be eligible to receive compensation for your losses. You may wonder about the best way to secure damages. Many motorcyclists wonder if they can sue someone personally after a motorcycle accident.
You may be able to sue the driver who struck you. This may not always be your best option, though. In this article, review methods you could use to secure compensation after another driver hit you. You may learn more about filing a lawsuit or settling your claim out of court in Dallas.
If you'd like to discuss your options for free with a Dallas motorcycle accident lawyer, call us today at (469) 998-4069.
You Can Sue Someone After a Motorcycle Accident
You are legally permitted to file a lawsuit against the driver who caused your motorcycle accident in Dallas. You may then need to secure a verdict in your favor from a jury. Resolving a case in your favor requires you to demonstrate that:
The other driver took a direct action while operating their vehicle.
This action caused your accident.
The accident led directly to your injuries.
Let's consider different facets of a lawsuit for a motorcycle accident right now.
Establishing Liability for a Dallas Motorcycle Accident
There are tens of thousands of motorcycle accidents around the country every year. There were 89,000 motorcyclists hurt in collisions around the country in 2017. This is information reported by the Insurance Information Institute (III).
It's important to determine the causes of the collision if you were hurt in a motorcycle accident. The driver who caused your accident should be liable. Drivers who are liable are responsible for a collision. They must cover your losses.
Motorcycle accidents occur for numerous reasons. Other drivers may cause these accidents while they are distracted. Accidents occur if drivers are not paying adequate attention to the road. Drivers may swerve into a motorcycle. They could turn into the side of your vehicle without looking. A lawyer may be able to investigate your case to determine the cause by:
Speaking with witnesses who saw the collision
Requesting and reviewing your police report
Working with accident reconstruction specialists
A lawyer may be able to use the results of this investigation to help you build a claim. This may help if you wish to sue the driver who caused your collision.
Demonstrating That Your Accident Caused Your Injuries
You may only be able to get compensation after a motorcycle accident for losses directly caused by the collision. Make sure that you seek medical care quickly. This may help show that your injuries were caused by the accident. You could receive compensation for your:
Emergency medical treatment
Hospital stay and surgeries
Rehabilitation and physical therapy
You may also get compensation for the damage to your motorcycle. You could get damages for your lost wages at work. You may also receive damages to cover your pain, suffering, and mental anguish. These damages may be awarded by a jury if you sue the driver responsible for your motorcycle accident.
Many Drivers Settle a Dallas Motorcycle Accident Claim
You should be aware that you do not always have to file a lawsuit to get compensation after a motorcycle accident. You could be able to secure compensation outside of the courtroom by settling with the insurance company. Insurance companies may represent the driver who struck you.
A lawyer may be able to enter negotiations with the insurance company on your behalf. Your lawyer may assess multiple settlement offers made by insurance agents to ensure that your losses are covered appropriately.
The majority of motorcycle accident claims are settled outside of court in Dallas. Settling your claim may help you avoid expensive court fees. However, there are situations where a lawyer may recommend filing a lawsuit against the driver who hit you.
Begin Working on a Motorcycle Accident Claim Today
You may want to begin working on your claim immediately after a collision. A lawyer could begin assessing your situation right now. It's also a good idea to move quickly. Texas has a statute of limitations for motorcycle accident claims.
Generally, you must file a claim to seek compensation within two years of your accident to secure compensation. You may have less time in some cases. Get legal help on your side now by reaching out to a layer.
Speak to a Lawyer About Suing Someone Personally After a Motorcycle Accident
You can sue someone personally after a motorcycle accident in Dallas. You may want to seek compensation through a settlement, instead. Review your options for securing compensation by speaking with a Dallas car accident lawyer. You can get a free consultation.
You may reach out to a legal team by completing our online contact form or calling (469) 998-4069.
Frequently Asked Questions