Carrollton Insurance Claims Lawyer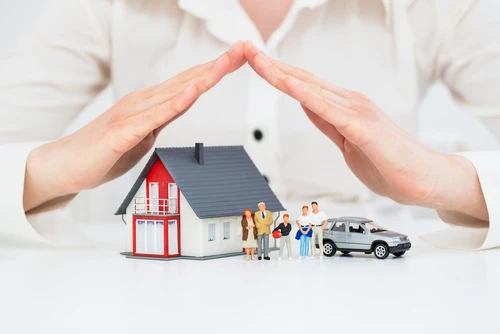 Car accidents in Carrollton are stressful enough, but the insurance claims process adds a whole other layer of complexity to the situation. Although insurance companies might seem nice and compassionate, they often make the recovery process anything but straightforward. If you were injured in an accident and are seeking compensation for your damages, you'll want to speak with a Carrollton insurance claims lawyer who can help.
An accident can impact all aspects of your life. Our Dallas car accident lawyers are here to help. We can match you with the best attorney for your legal needs and assist you with every step of the claims process. Plus, we do not collect a fee unless we win you the money you need.
To get started today, call (469) 998-4069 or contact us online and we'll discuss the details during a FREE consultation. We'll examine the information about your case and talk about your best legal options (and how we can help). Reach out today to get started for FREE.
What to Know About Insurance Claims in Carrollton
If you are injured in an accident, such as a car accident, truck accident, or even a dog bite, insurance companies should be there to help. In Texas, the at-fault party's insurance company is typically responsible for covering the costs of the accident. That means you should be able to file an insurance claim with the at-fault person's provider to seek compensation for your accident costs.
Unfortunately, insurance companies rarely make the claims process as easy as it should be. Insurers are always looking for ways to reduce the compensation they need to pay. They might use tactics like:
Claiming your injuries were from some pre-existing condition or another event other than the accident
Blaming you for a portion or all of the accident
Trying to get you to accept a very low settlement and end your case
Intimidating you into not getting a lawyer or knowing you can seek a higher settlement
Contacting you and trying to get information that can be used against you
Or even trying to sue you for insurance fraud
Many injury victims end up accepting a lowball settlement without legal representation because they don't think they have another option—but it doesn't have to be that way.
A Carrollton insurance claims lawyer can help you with the entire claims process after your accident. The number one goal is getting you the compensation that covers all of your damages from the accident. If you did not cause an accident, you should not have to pay for a cent of it.
How to Deal with the Insurance Company After an Accident in Carrollton
The at-fault party's insurance company might reach out to you after you soon after your accident. They might even seem friendly and personable. However, you should keep in mind that they are not on your side. Their job as an insurance adjuster is to get the company paying as little as possible.
To legally protect yourself, it's best to hire an experienced insurance claims lawyer as soon as you can. Your lawyer can communicate with the insurer for you so that you don't have to worry about what to do or say. That being said, here are some tips to keep in mind if you do find yourself in contact with the insurance company.
Do Not Admit Fault
The key factor in a Carrollton insurance claim is fault. In Texas, the at-fault party is liable for the damages in an injury accident. If the insurance company sees an opportunity to blame you for at least a portion of the accident, they will take it in an attempt to reduce your compensation.
Avoid apologizing, admitting any fault, or agreeing with anything the insurance adjuster says if they hint that you were partially to blame. It's human nature to be polite and even apologize when an accident happens, but that could be used to say that you admitted fault.
If you are assigned a percentage of fault in Texas, that percentage will be subtracted from your total compensation. If you are found to be more than 50% at fault, you will not be able to recover any damages. This is why it's so important to legally protect yourself, watch what you say, and work with a good lawyer from the beginning.
Be Truthful About What You Do Say
While it's important to watch how much you say to the insurance company, you'll also want to avoid any lies. If it's discovered that you lied about an aspect of the accident, that can be used against you to swear your credibility and reduce your compensation.
If the insurance adjuster asks you something that you're unsure about or uncomfortable talking about, just say that you don't want to speak on that topic before talking to your lawyer. When you have an attorney, you can give the insurance company their contact information instead of worrying about handling communication yourself.
Stick with the Basics
If you answer anything that an insurance adjuster asks, keep your answers as short as you can. They might be recording the conversation so that something you say might be used against you later.
Stick to the basics, and talk to a lawyer before having any detailed conversations with the insurance company. Better yet, don't talk to the insurer at all until you've spoken to an insurance claims lawyer.
Damages You Can Include in Your Insurance Claim
If you were not at fault for your accident and injuries, you may be entitled to compensation for all of your damages. This might include:
Medical bills
Prescription medications
Lost wages
Loss of earning capacity
Vehicle repair or replacement costs and
Pain and suffering
Medical expenses, lost wages, and vehicle damage are all economic damages that have a clear dollar amount. These are easier to prove, but you will still need to demonstrate them with documentation in your claim.
Pain and suffering damages are non-economic damages that are harder to prove. You will want help from an insurance claims lawyer to show the pain and suffering you have experienced because of the accident.
Talk to a Carrollton Insurance Claims Lawyer for Free Today
If you were injured in an accident that wasn't your fault in Carrollton, don't wait to get the help you need and deserve. Our Dallas car accident lawyers always start with a FREE consultation, and we do not charge you a fee unless we win you compensation. So, there is no risk to get started as soon as possible.
To schedule your FREE consultation and get matched with the best attorney for your needs, call us today at (469) 998-4069 or visit our contact page.
Frequently Asked Questions