Carrollton Tailgating Lawyer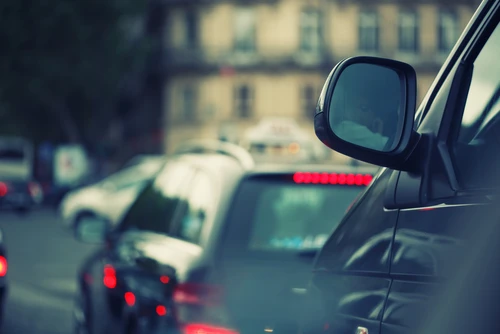 Tailgating might not seem like that big of a deal in Carrollton, but it can be very dangerous. Riding too closely behind another vehicle can quickly result in a car accident that leaves the victim(s) with serious injuries and other damages. If you or a loved one was injured in this type of accident, you'll want to seek out the services of a Carrollton tailgating lawyer as soon as you can.
Our Dallas car accident lawyers are here to help. We are experienced in a variety of car accident cases, including those involving a tailgating driver. Our number one priority is helping you get the compensation you deserve after an accident you did not cause.
Contact us today for a FREE consultation and case evaluation. We'll determine your legal options and create a plan of action for you. Call us at (469) 998-4069 or contact us online to get started with your FREE consultation.
What Tailgating Means in Carrollton
Tailgating means driving too closely behind another vehicle on the road. Anyone will agree that tailgating is an annoying action, but many drivers fail to understand just how hazardous it is. In fact, tailgating is considered a form of aggressive driving, especially when it occurs in heavy traffic or at high speeds.
Tailgating often happens when one driver follows closely behind a slower-moving vehicle in front of them. They might be trying to get the driver in front to speed up or be looking for the first opportunity to switch lanes and get ahead. Tailgating drivers may be:
In a hurry
Feeling aggressive or
Simply not paying enough attention to the space between them and other vehicles
The facts show that tailgating is never a good idea, and it's very unsafe for all drivers on Carrollton roads.
If you were injured in a tailgating accident, you should not have to pay for the at-fault driver's negligence. A Carrollton tailgating lawyer can help you file a claim to seek compensation for your costs.
How Tailgating Leads to Accidents
Tailgating prevents a driver from having enough time to respond to unsafe conditions. According to Texas Transportation Code section 545.062, drivers must keep a safe and clear distance from the vehicles in front of them. Drivers should also account for the current traffic, driving speeds, and road conditions.
In most situations, the recommended following distance is around three to four seconds from the lead vehicle to the vehicle behind them. It's better to leave some extra room between cars rather than follow more closely, especially during heavy traffic, high speeds, or bad weather. Large trucks and other bigger vehicles should allow even more space.
If the driver in front stops suddenly, the tailgating driver will not have enough time to react and prevent an accident.
Tailgating Often Leads to Rear-End Collisions
According to the Texas Department of Insurance (TDI), rear-end collisions make up about 23% of all motor vehicle crashes. Many rear-end accidents result from a driver tailgating the vehicle in front.
Fault and Liability in a Carrollton Tailgating Accident
Most of the time, the driver who was tailgating is assumed to be at fault for the collision—and this is typically the case. Although there are exceptions, the tailgating driver typically causes the accident because tailgating is a very negligent act. If conditions change quickly, the tailgating driver has not allowed enough space and time for preventing a crash.
If the lead driver acts negligently, such as switching lanes swiftly and slamming on their brakes, they can be at fault for the accident. Either way, if you were not at fault for your tailgating accident, you'll want to speak with a tailgating accident lawyer. Your lawyer can investigate and help prove that the other driver was negligent in the crash.
In Texas, you can file a claim against the at-fault driver (through their insurance company) and pursue compensation for your damages. As long as you are less than 50% at fault for the accident, you have the potential to recover. To learn more and get matched with the best lawyer for your case today, call (469) 998-4069 or contact us online.
Common Injuries from Accidents Caused By Tailgating
The injuries from tailgating accidents can range from minor to incredibly severe, even deadly. Examples of injuries we have seen from these types of accidents include:
Broken bones
Whiplash and other soft tissue injuries
Traumatic brain injuries
Back, neck, and shoulder injuries
Organ damage and
Spinal cord injuries
Although the severity of whiplash is often underplayed, it can lead to a lot of pain and treatment. No matter what type of injury you have suffered from your accident, don't hesitate to get help. See a doctor as soon as you can, and contact an experienced lawyer to get started on your legal case.
You May Be Entitled to Full Compensation for Your Costs
If you were not at fault for your accident, you may be entitled to receive full compensation for all of your damages, such as:
Medical bills
Prescription medications
Physical therapy
Future medical treatment
Lost wages
Loss of earning capacity
Vehicle damage and
Pain and suffering
Texas law is on your side. If you did not cause the conditions that led to your injury accident, you should not have to pay. A Carrollton tailgating lawyer can help you build a strong insurance claim to pursue the financial recovery you deserve.
Unfortunately, insurance companies rarely make it easy for tailgating accident victims to receive the compensation they need. The other driver's insurance company will likely try to offer you a lowball settlement, blame you for the accident, or use other tactics to reduce the value of your claim.
Thankfully, an experienced lawyer can handle the insurance company and work to negotiate for a settlement that is actually fair to you. Our car accident lawyers work on contingency, so there is no fee at all unless we win you money in your case.
Don't Wait to File Your Tailgating Accident Claim in Carrollton
Keep in mind that your time is limited to file a claim. After the tailgating accident, you will have two years from the accident date to bring your case. If you wait too long, you'll miss out on any chance to receive money for your damages. That's why it's best to get started on your legal case as soon as you possibly can.
Speak with a Carrollton Tailgating Lawyer for Free Today
If you were injured in an accident caused by a tailgating driver, our Dallas car accident law firm can help. We have the experience you can trust and the crucial legal know-how you need during this time.
Our attorneys are passionate about helping injury victims win what they deserve. If you don't have a reliable source of transportation, our lawyers can even come to wherever is convenient for you. Plus, we do not charge a fee unless we win you money—so there is no risk to get started.
Call us today at (469) 998-4069 or reach out online to get started with your FREE consultation today.
Frequently Asked Questions