Carrollton Pedestrian Accident Lawyer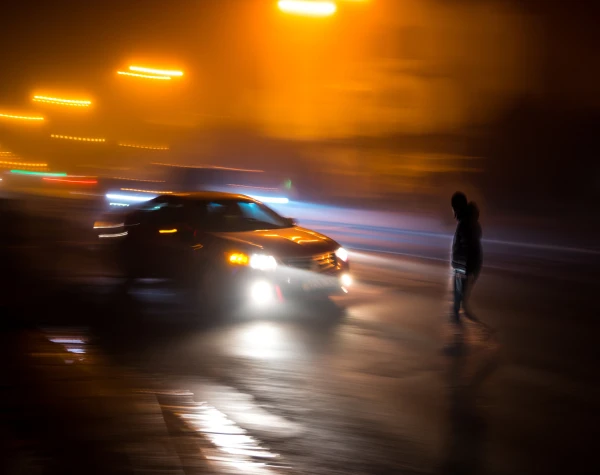 Pedestrian accidents can take place at any time and on any road. Individuals who are walking alongside cars, trucks, and vans in Carrollton can be at serious risk in the event of an accident. Pedestrians can be severely injured while the motor vehicle driver involved in the accident walks away unhurt.
After a pedestrian accident, you could be left with serious medical bills. Depending on your situation, it can be very difficult to get the compensation you need to recover. A Carrollton pedestrian accident lawyer can fight for you while you recover.
What to Do after a Pedestrian Accident
Victims of pedestrian accidents are often severely injured, which means the first thing you should do after an accident is get help from emergency services. Your injuries need to be addressed before you can do anything else.
If it is at all possible, you should complete the following steps:
Get Contact Information from Witnesses. The more individuals you have who can provide information about the accident, the harder it will be for the driver to get out of paying you for your injuries.
Take Down the Driver's Information. It's always a good idea to get the phone number and insurance information of the driver that hit you.
Record the Scene. Most people have cell phones these days. Taking pictures or video of the scene of the accident can provide you with proof that can greatly help your case later on.
Call a Pedestrian Accident Lawyer. The sooner you get professional help, the better your chances of winning a pedestrian accident law suit will be.
We understand that you might not always be able to accomplish these tasks, especially if you were the victim of a hit-and-run. A pedestrian accident lawyer can work to fill in any gaps while you are given the medical care you need.
Get Professional Help Dealing with a Pedestrian Accident
You deserve compensation for your injuries if you are one of the 100,000 pedestrians injured yearly by motor vehicles. Getting compensation can be a difficult process that typically involves either:
Settling with the Driver
Taking the Driver to Court
In order to either reach a settlement or win your court case, your pedestrian accident lawyer will need to prove:
The Driver was At-Fault for the Accident
Your Injuries Were Caused by the Accident
It can feel obvious that the driver was at-fault, but insurance companies work hard to make it seem that the blame for the accident is not so clear cut. They can claim that you were jay-walking, or otherwise behaving in an unsafe way.
Because Texas is a modified comparative negligence state, your damages will depend on your level of fault for the accident. A Carrollton pedestrian accident lawyer will work hard to prove your innocence, using the following tactics:
Interviewing Eye-Witnesses
Working with Expert Investigators
Collecting Vital Evidence
Re-Creating the Accident (when necessary)
Your pedestrian accident lawyer in Carrollton will also work to show that the accident caused your injuries. Insurance companies often claim that any injuries were pre-existing or caused by something else. Your medical records can help support your case to show that they were the fault of the driver that hit you.
A skilled pedestrian accident lawyer understands the strategies used by insurance companies and can protect you from any potential traps. Make sure you get the professional help you need quickly. Texas has a 2 year statute of limitations on car accident claims, so if you wait too long you will not be able to fight for the compensation you need.
Fight Back with a Pedestrian Accident Lawyer in Carrollton
You don't have to deal with insurance companies and legal battles on your own after a pedestrian accident. You need to focus on healing. Get professional help from a Carrollton pedestrian accident lawyer who can build your case and fight for the compensation you deserve.
We've helped clients just like you face down insurance companies. We understand what strategies work to win cases and we're ready to put our experience to work for you. You can use our FREE consultation to start getting the advice you need today.
Take charge of your case by filling out our online contact form or by calling us at (469) 998-4069.
Frequently Asked Questions