Allen Insurance Claims Lawyer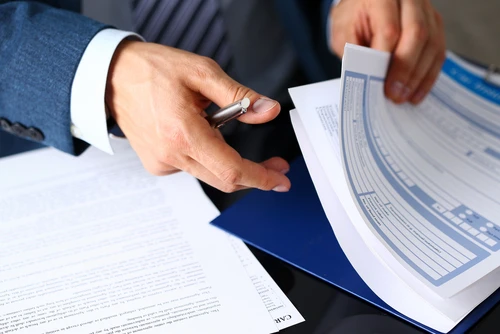 After getting injured in a car accident in Allen, it can be difficult to know where to turn. You're probably dealing with painful injuries, stressed about missing work, and overwhelmed by the legal side of things. Thankfully, you don't need to do it all alone. Our Allen insurance claims lawyers are here to help.
Our lawyers know how to talk to insurance companies and handle the claim process for our clients. The days, weeks, and months after a car accident can be very stressful without legal assistance. We can help you deal with the at-fault driver's insurance company and fight for a settlement that you need and deserve.
We do not collect a fee from you unless we win you a settlement or award, and the consultation is completely free. To schedule your FREE consultation and get matched with the best lawyer for your needs, call us today at (469) 998-4069 or contact us online.
How to Handle an Insurance Claim After an Accident in Allen
After being in a car accident, you will need to inform your own auto insurance company about the crash. An insurance claims lawyer can also help you with this step, but the real cause of concern is the at-fault driver's insurer.
To seek compensation for your damages, you'll need to file a personal injury claim with the insurance company of the driver who caused the accident. Unfortunately, insurance companies are skilled at looking for ways to reduce how much they have to pay on a claim—and yours will be no exception.
Here are some tips for dealing with the other driver's insurance company if they contact you.
Do Not Admit Fault
It's human nature to apologize for an accident, even if you had no blame in it. But saying a simple "sorry" or implying that you were wrong in a crash can hurt your case. Keep in mind that anything you say could be used against you later.
Be careful to avoid admitting any fault until you've spoken to an insurance claims lawyer and discussed all the facts.
Be Careful What You Say
If you speak to an insurance adjuster after your accident, be wary of saying too much or anything that could be misconstrued. Don't lie about anything, of course, but be limited in the information you provide.
The potential for your words to be used against you is why it's a good idea to let your lawyer handle communication. They will know how to best speak with the insurance company and fight for your rights.
Let Your Lawyer Handle It
If you have an experienced Allen insurance claims lawyer on your side from the beginning, you won't have to stress about dealing with the other driver's insurance company. You can simply give them your lawyer's contact information, and they will handle it. This is especially helpful if you get offered a lowball settlement and your lawyer begins negotiations to seek a higher settlement.
How Fault Works in an Accident Insurance Claim
In Allen, the at-fault party in an accident is responsible for the costs of the accident. If another person was 100% at fault for your accident, they will be liable for all of your resulting personal injury damages. That's why you can file a claim with their insurance company and seek compensation for your damages.
Partial Fault in an Allen Accident
If you are worried about being partially at fault for the accident, you may still be able to recover damages. Those who are less than 50% at fault for an accident still have the potential to recover. Under Texas's proportionate responsibility laws, your damages are reduced based on your percentage of fault.
It's common for insurance companies to try reducing their liability by blaming an accident victim for part of the incident. Don't let this happen to you. An insurance claims lawyer will know how to protect your rights and fight for the full recovery you deserve.
Examples of Bad Faith from Insurance Companies
An insurance company may be acting in "bad faith" if they deny you the compensation you deserve from an accident. Unfortunately, this happens all too often and may not be reported by victims who don't realize they are being treated unfairly.
Examples of bad faith from an insurance company in Allen can include:
Denying an injury victim their settlement
Terminating a claim that should have been paid
Delaying a victim's or policyholder's payments
Not investigating a claim
Denying certain benefits
Being unclear in their interpretation of a policy
Trying to lowball a claim settlement
Insurance companies have a duty to act in fairness when it comes to injury claims. Sadly, many insurers will still look for ways to reduce what they have to pay. If your lawyer sees that an insurance company is acting in bad faith, they may help you take legal action.
Our Dallas car accident lawyers are very experienced in personal injury law and insurance policies. We can help you by reading the fine print and interpreting complicated or unclear policies. Our goal is to get you the compensation you deserve and prevent any insurance company from taking advantage of you in your claim.
To get a FREE, no-risk consultation with the best attorney for your injury case, call us today at (469) 998-4069 or contact us online.
Evidence You Can Collect to Support Your Claim
From the moments after your accident, there are things you can do to begin building your insurance claim. Anything you can gather will also help your lawyer get started on your case. Some actions you can take include:
Taking pictures of the accident scene, your injuries, and your vehicle damage
Exchanging names, insurance information, and contact information with the at-fault party
Talking to any eyewitnesses and getting their contact information
Seeing a doctor as soon as possible, even if you feel okay
Keeping track of all medical bills, receipts, and other evidence of your damages
Also, the sooner you can reach out to an experienced lawyer in your area, the better. They can help you stay on track and fight for the financial recovery you deserve.
Get a Free Consultation with an Experienced Allen Insurance Claims Lawyer Today
Our car accident lawyers are are here to help you with your insurance claim—with no upfront costs for you. We do not collect a fee unless we win you money, and the consultation is 100% free.
To get a FREE consultation and get matched with the best lawyer for your situation today, call us at (469) 998-4069 or contact us online.
Frequently Asked Questions