Arlington Bicycle Accident Lawyer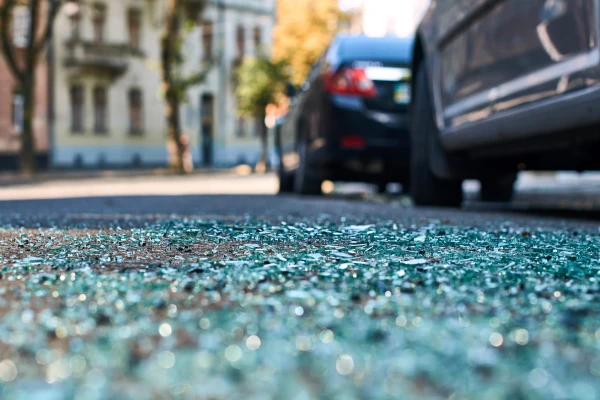 When most people think about car accidents, they assume a collision between cars, vans, trucks, or similar motor vehicles. However, when bicycles are part of the accident, injuries can be significantly worse due to the relative lack of protection afforded to bicyclists. At our firm, a Dallas car accident law firm, we offer assistance as Arlington bicycle accident lawyers to help injured bicyclists receive the compensation they need from at-fault motorists.
Bicycle accidents can result in injuries that require expensive medical intervention and long-term medical care. Examples of common injuries resulting from these incidents include:
Paralysis
Spinal cord injuries
Traumatic brain injuries (TBIs)
Broken limbs
"Road rash" or severe abrasions
These accidents may even result in death in the most severe cases and must not be taken lightly. Our Arlington bicycle accident attorneys know the seriousness of such injuries and will work to achieve the best possible result for our clients, either in court or through negotiations with opposing lawyers.
Local Bicycle Regulations
Texas, as a state, does not have a bicycle helmet law. However, the City of Arlington Traffic Code requires bike riders under the age of 18 to wear a helmet while operating their bicycle. This is meant to provide the most vulnerable citizens with the highest possible protection available for bicyclists. However, adults 18 years of age and older are not required to wear a helmet — though wearing one is still advisable.
If a child fails to wear a helmet, that child or their parent may be cited for a violation of city code and given a fine. The child and the parent cannot both be cited for the same incident.
Being Partially At-Fault for an Accident
Personal injury claims in Arlington use a theory of negligence called modified comparative fault. This is true not only for bicycle accidents, but also for other types of accidents like the following:
In all of these cases, including bicycle accidents, modified comparative fault has the following two implications.
Partial Fault is No Bar to Recovery
If the injured person is partially responsible for the accident or shares some amount of liability, this does not automatically keep them from pursuing compensation. They are able to sue for damages as long as they are not more than 50% at fault for the accident.
More Fault Lowers Compensation
However, the total compensation available to the injured person will be reduced by the percentage of fault attributed to them. For example; if they are 20% responsible for the accident in which they were injured, the total compensation they can receive will be reduced by 20% as well. In this instance, $100,000 worth of damages would only mount to $80,000 worth of recovery.
Our skilled bicycle accident attorneys in Arlington will work with clients to gather evidence to lower their percentage of fault. This helps to evaluate the amount of compensation they can receive.
Types of Evidence in Bicycle Accident Claims
In order to show the fault of the motor vehicle driver and lower the fault attributed to an injured person, several types of evidence can be collected and used by experienced Arlington bicycle accident lawyers.
Photos of the scene
Medical bills
Expert witness testimony
Accident reconstructionist testimony
Video footage from traffic cameras
Video footage from nearby store cameras
Eyewitness testimony
If possible, after an accident, an injured person or someone close to them should take down the names of witnesses and photograph the scene of the accident with their cell phone. Over time, evidence can be lost and witness memories can be forgotten or become muddled, so it is important to get an Arlington bicycle accident attorney on the case as soon as possible.
Start Working Toward Compensation Now
People injured in a bicycle accident can recover compensation from the at-fault driver for a variety of harms. Damages can include economic harms like lost wages, lost income earning capacity, medical bills, and the cost of replacing the damaged bicycle, as well as non-economic harms like mental anguish, physical pain, loss of consortium with a spouse, or loss of enjoyment in life.
At our firm, a Dallas car accident law firm, , we care deeply about getting injured people the compensation they need to reorder their lives after the chaos of a tragic accident. Our Arlington bicycle accident lawyers are available for FREE case evaluations and do not charge until they win your case.
To get in touch with our team of knowledgeable and compassionate attorneys, fill out the form on our contact page. If you prefer discussing matters over the phone, you can call our offices at 469-998-4069.
Frequently Asked Questions