Arlington Tractor Trailer Accident Lawyer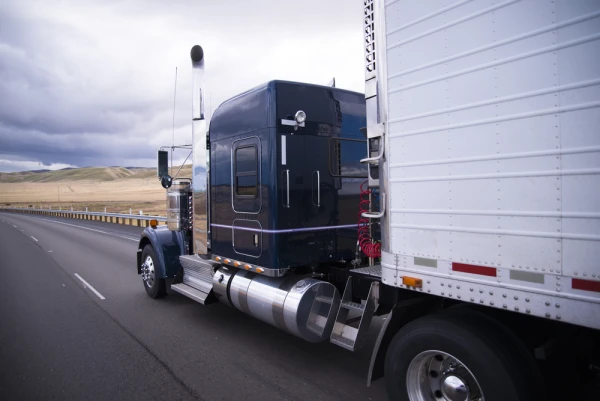 An Arlington tractor trailer accident lawyer could help if you were involved in a collision with a large truck. A lawyer could step in to build your claim after a collision with an 18-wheeler or a "big rig." Your lawyer could help you get compensation for the following:
Medical expenses
Lost wages at work
Vehicle repair costs
Pain, suffering, and mental anguish
Start working to get compensation today. Call (469) 998-4069 to take the first step in building your claim.
Take the Right Steps After an Arlington Tractor Trailer Collision
It's important that you take certain actions after a tractor trailer accident in Arlington. There are some things you should do before you leave the scene of the accident. Other steps may be taken in the days that follow. Make sure that you:
Report Your Accident to Law Enforcement
Make sure you contact the Arlington Police Department if hurt in an accident with a tractor trailer. A police officer may visit the scene of your accident. The officer may then investigate the causes of the collision and file a report. This report may help your lawyer build a claim for you.
Take Pictures of the Scene
Many of us carry a camera everywhere we go. You may use your phone to take pictures of the scene of the accident. Make sure you also get pictures of your injuries and the damage to your vehicle to help support your story after an accident.
Speak With Eye-Witnesses
Talk to anyone who saw your accident take place. Get contact information so your lawyer may reach them later to discuss what happened. You should also exchange contact information with the driver who caused the accident.
Get Medical Treatment
Many tractor trailer accidents result in serious injuries. You should get medical treatment quickly if you were hurt in your collision. You may need to contact an ambulance in some cases. You could also take yourself to a hospital. Report the causes of your injuries to the doctor who treats you.
Contact a Truck Accident Lawyer
Finally, make sure that you reach out to a tractor trailer accident lawyer after your wreck. A lawyer may begin assessing your case right now. Working with a lawyer offers you help and protection after an accident. Speak to a law firm about your case now by calling (469) 998-4069.
Injuries Caused by Tractor Trailer Accidents in Arlington
Tractor trailers cause hundreds of thousands of injuries every year. This information comes from the Federal Motor Carrier Safety Administration (FMCSA). According to this organization, there were over 300,000 injury crashes involving large trucks in 2017 alone.
These vehicles tend to cause major injuries because of their size. They are much bigger than most other vehicles on the road. Additionally, they may cause multi-car accidents because of their size, resulting in a larger number of injuries. Some injuries commonly caused by tractor trailers include:
Broken bones and fractures
Head and brain injuries, including concussions
Back and neck injuries, including whiplash
Internal injuries, including organ damage
You may receive compensation for your medical care after a tractor trailer accident. In many cases, you could also get damages for the time you spent off of work. You could work to obtain damages for your vehicle repair costs in some situations.
Take Control After an Arlington Tractor Trailer Accident
You may begin working on a claim immediately after a tractor trailer accident in Arlington. A lawyer could get started on an investigation quickly. Your lawyer may work to determine who caused your accident. A lawyer can also take steps to show that the accident caused your injuries, allowing you to get damages for your losses.
Many tractor trailer claims result in a settlement offer from the insurance company. A settlement allows you to get compensation without going to court. However, a lawyer may advise you to file a lawsuit in some cases. If you file a lawsuit, your claim could go before a judge and jury. In either situation, you could get compensation for your losses.
Build a Claim with an Arlington Tractor Trailer Accident Lawyer
You may get legal help quickly after an Arlington tractor trailer accident. Take steps to secure compensation with a tractor trailer accident lawyer. Find out how a lawyer could help by completing our online contact form. You may also call us at (469) 998-4069. We are prepared to work on your case now.
Find out more about your options with a free consultation. We're standing by after a collision with a large truck.
Frequently Asked Questions